ToS:
feedback
I accept Paypal, but prefer no e-checks or CC, so please let me know if this is an issue and we can work things out
Priorty goes to the first to leave paypal address.
All are OBO, with preference to those who can pay full price, so if we can work something out let me know, just trying to get rid of this stuff.
The price includes first class shipping for items in the U.S. I prefer to sell within the US but can work something out if you are overseas and wish to buy something, go ahead and ask, but know shipping will cost extra.
I live in the Arizona area, specifically Tucson, though my sister lives in Tempe/Phoenix. I should be going up soon so I can take something back down/take something up in case someone's interested in exchanging in person.
Baby Pink Usakuma Friends JSK $275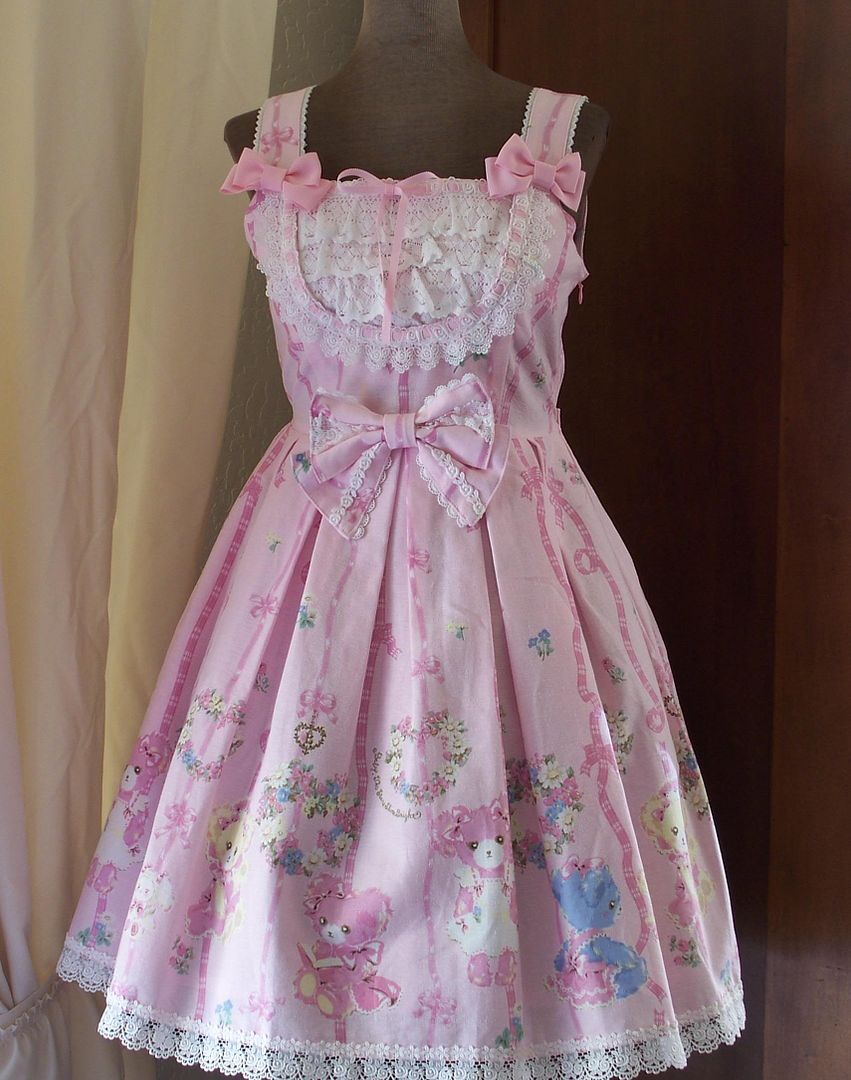 Bust 34", Waist 28", Length 38"
This is an adorable Baby print that features Usakuma's friends. The condition is used by auction but only tried on by my sister, I believe it to have been worn only a couple times at most. I believe it is L-sized—as that is what the description said on Y!J, and there are 3 hearts on the tag.
Baby Black Bustle JSK L-Size $160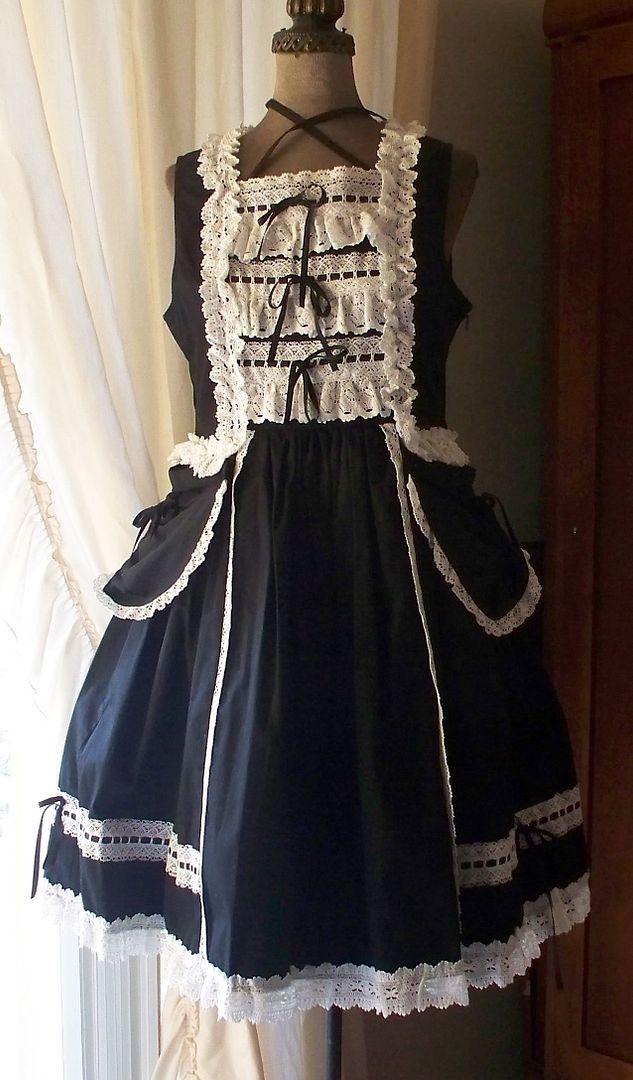 Bust 36", Waist 32", length 39.5"
This is a gorgeous dress that fits larger ladies very well without shirring. The Curtain/ Bustle panel is removeable. I myself tried this on and was even pleased with the length being 5'9", none-the-less I don't think this suits me so it's out the door. New, only tried on.
Baby Cherry Socks $20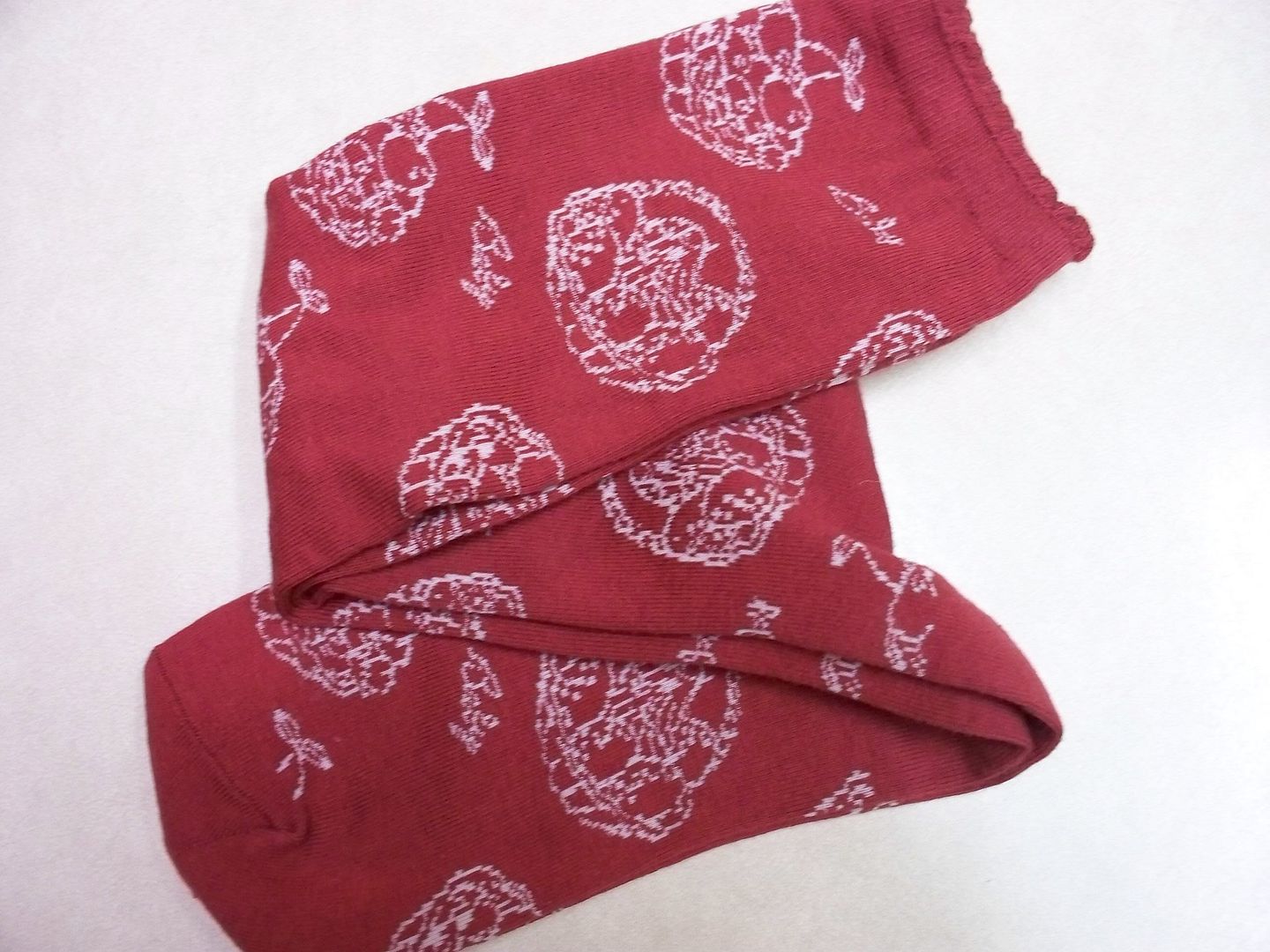 Used but not by me, probably less than twice. These are knee-high socks and the color is vibrant and the pattern is cute.
Angelic Pretty Pony Skirt $175

Max waist 29", Length 19.5" (without pom pom trim)
I believe this is either brand new, or worn once. Though I bought it from auction, it came to me with the tags and swatch affixed inside. This is too short on me.
Meta Lavender Underbust JSK $175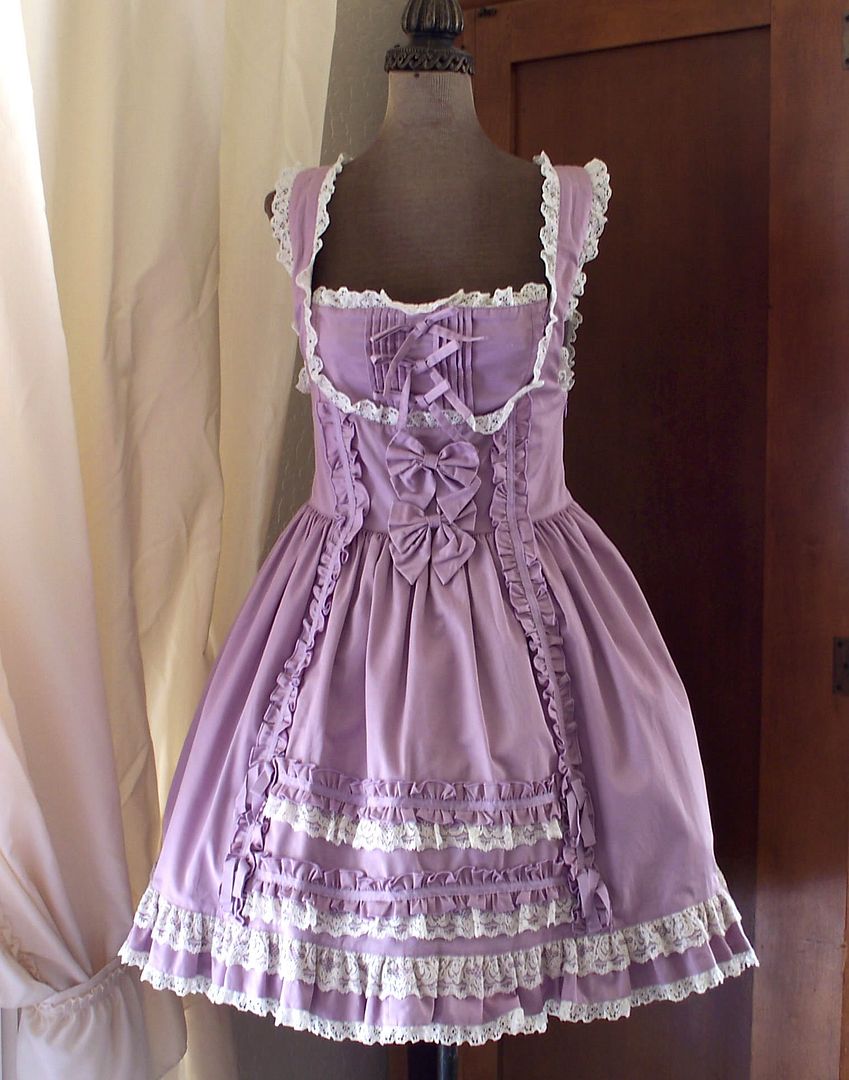 back
Bust 33", Waist 29", Length 34.5-36" (straps crossed-uncrossed)
I bought this new with tags and wore it once. Although the style is meant to be worn with the straps crossed, I couldn't even get it to fit this way on my (more petite than me) mannequin. The front panel is removable as is the two bows above the skirt. There is a little panel of shirring in back.
Bodyline Blue JSK $45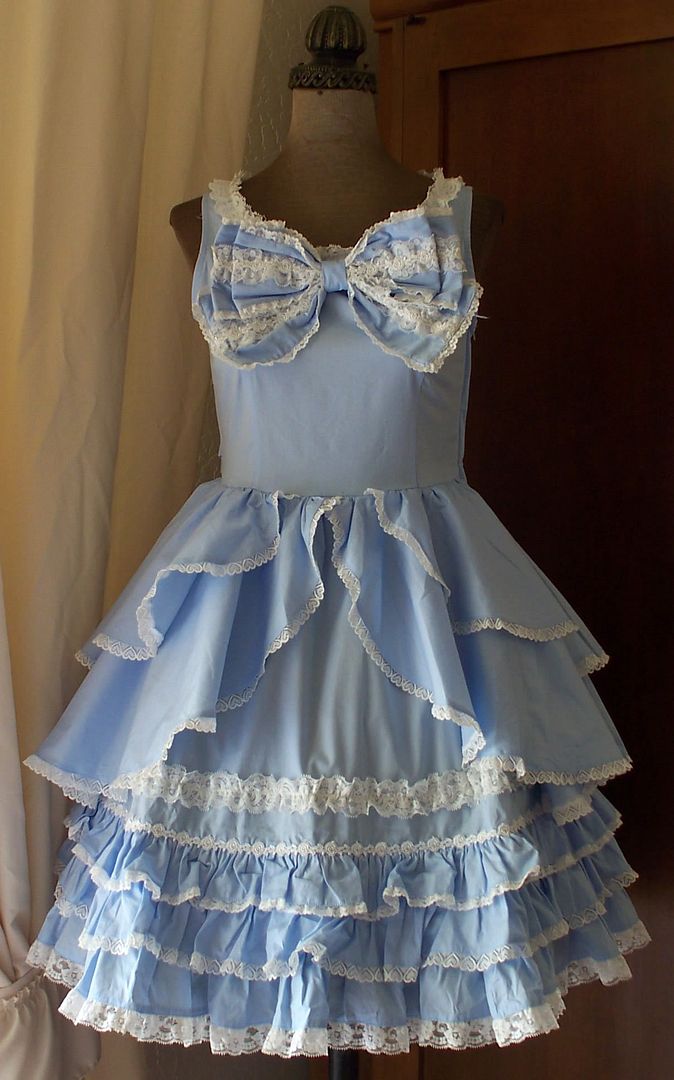 Bust 32", Waist 29", Length 36"
This is a great color but is no longer my style. Only tried on, never worn, with tags. I took out the back lacing over the shirring, which can be replaced by any white ribbon.
Shirley Temple Cutsew $ 20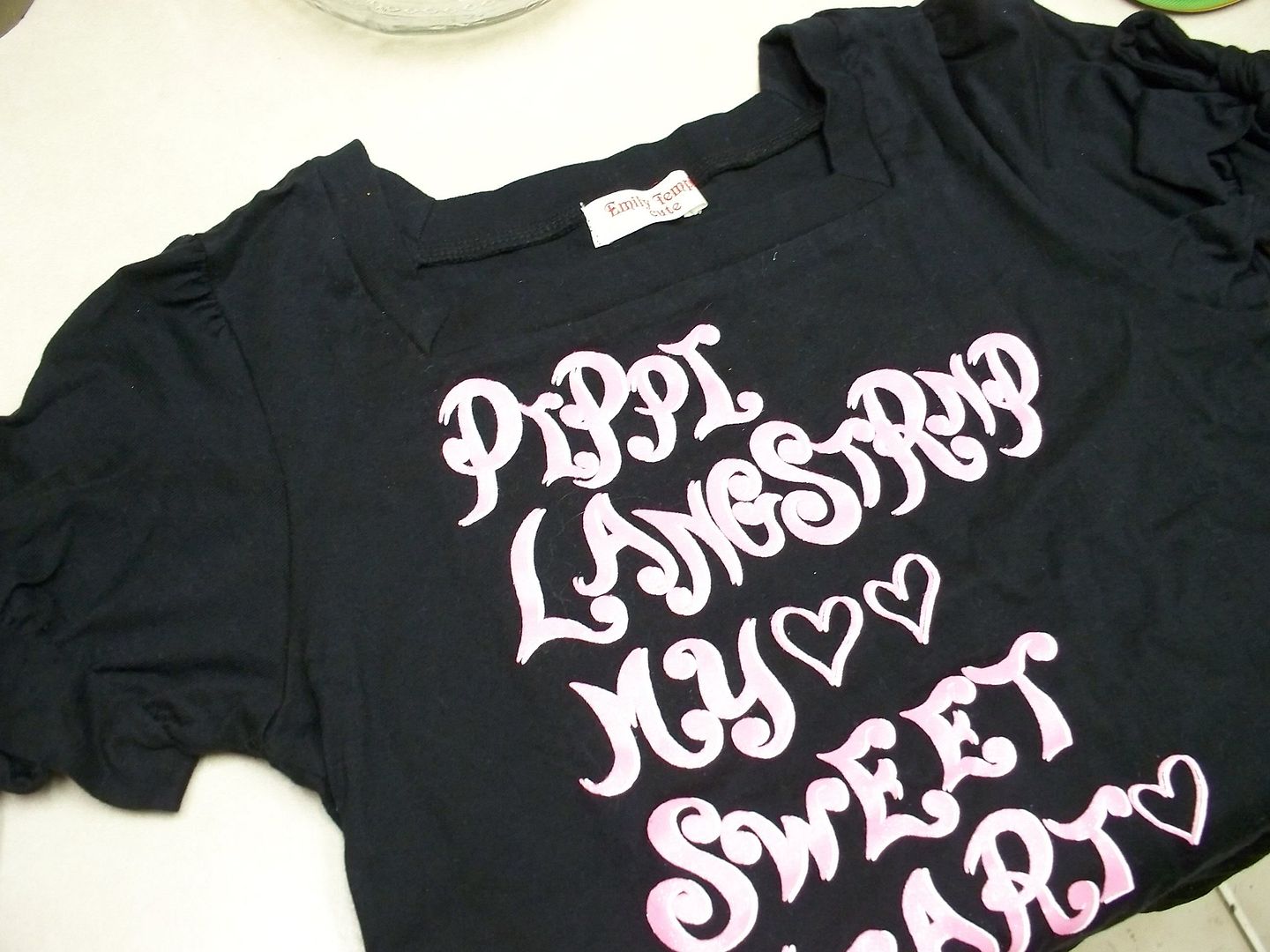 Bust 32" Waist 30" Length 20"
Used but good condition. Funny logo tee.
Baby Lavender Crop Bolero $70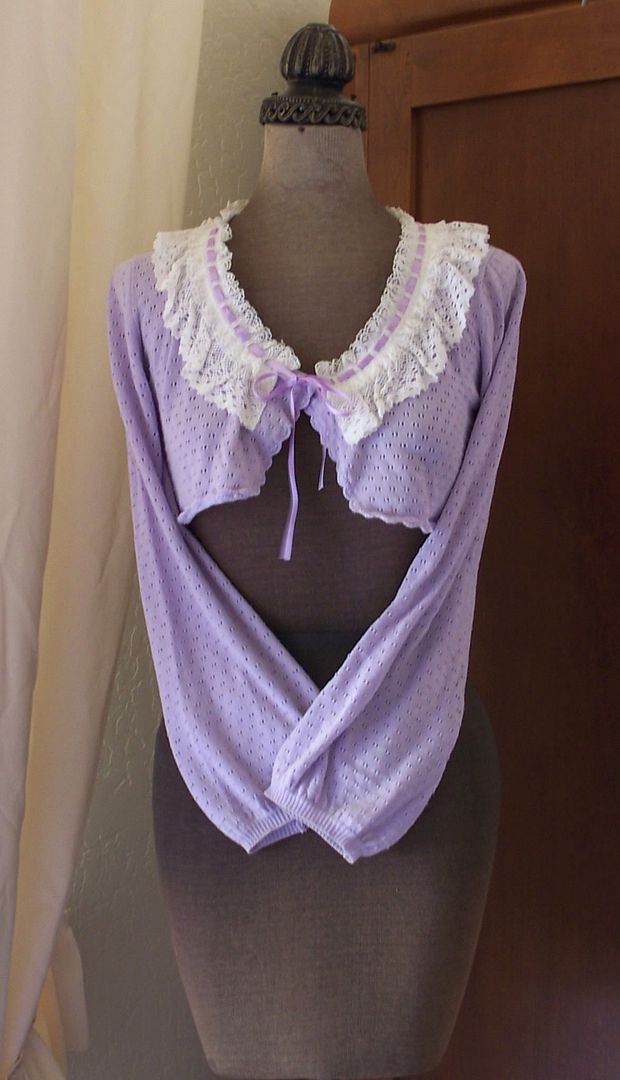 detail, armpit
Bust 33", 21" outside arm length
Oh, I wish this had fit me, sadly my bust is too big and my arms too long. The color is gorgeous and the lace is nice and soft. When it came to me it had some slight yellowing of the lace and underarm stains that I was able to clean some. Now you cannot see the stains unless you look very closely.
Baby Kinari Hair Gomi $ 18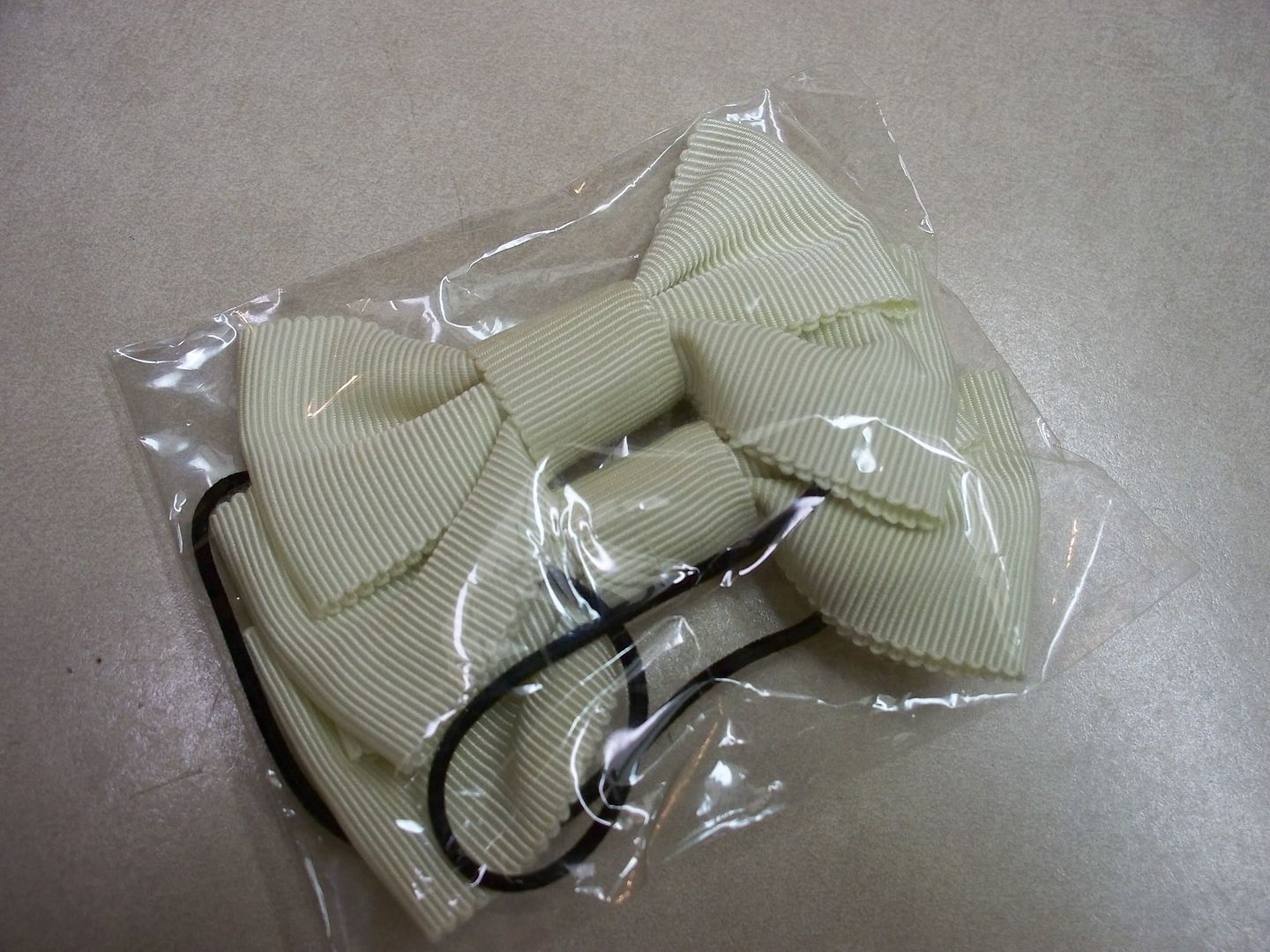 back
I'm not usually the type to wear hair gomi especially after I cut my hair, so these just kind of sat in my room for the longest time. They are new, never worn from Baby.