Feedback: http://community.livejournal.com/eglfeedback/847142.html

I've created a new original screen print for my favorite holiday, Halloween! This design is completely handmade - I drew the art, digitally prepared it for print, and screen printed it by hand. I'm selling one piece of printed fabric that is 3 yards long and 44 inches wide, with 8 prints running across the hem. Each print is 8.5 inches wide. I am selling this fabric for $45 shipped within the United States or $50 shipped internationally. This is slightly higher than my regular selling price because this design was really, really hard to print!

Note that the design is made of tiny dots that allow for a shaded look- I've included a closeup so you can see what I mean.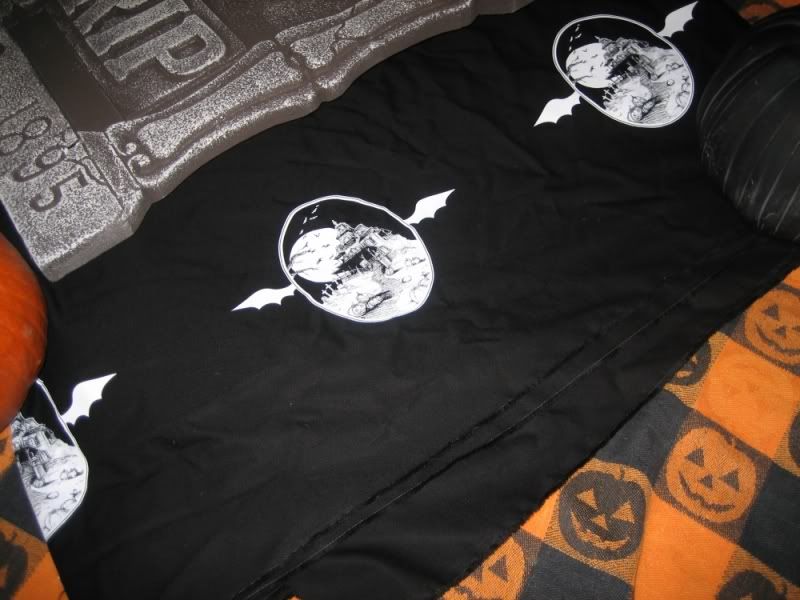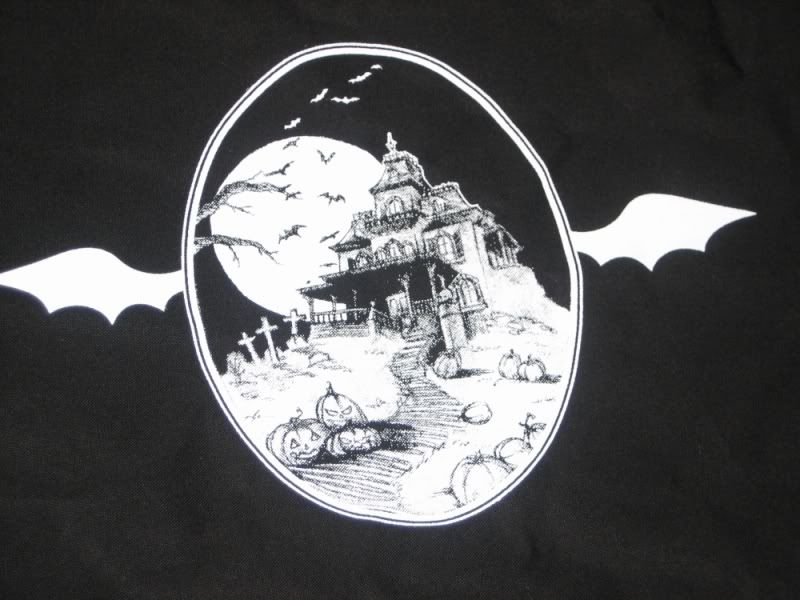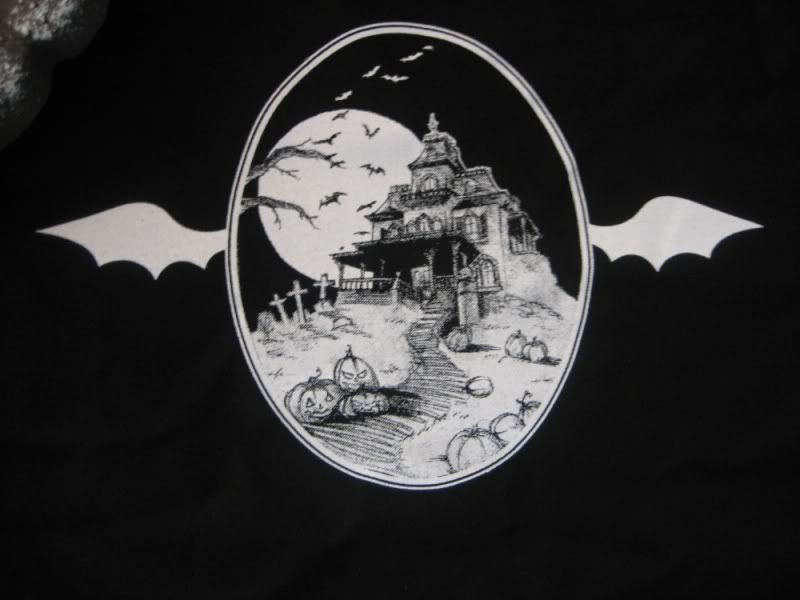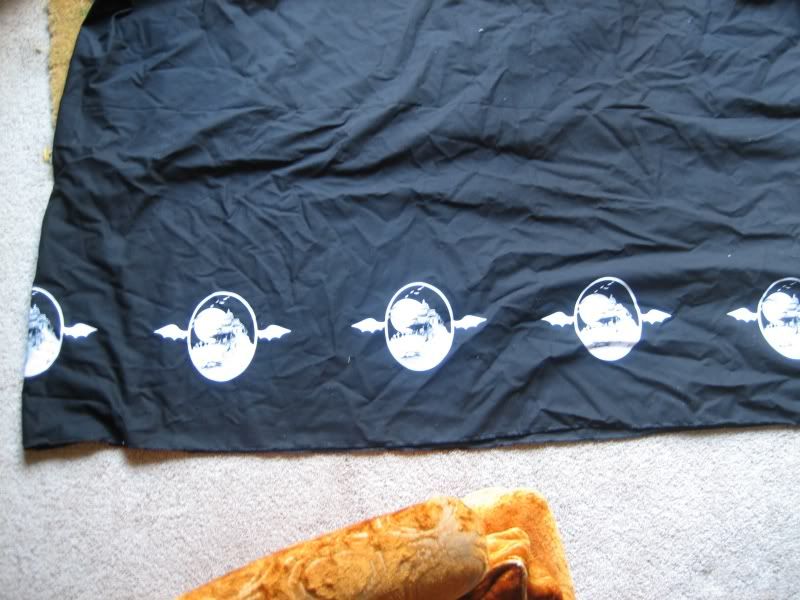 (pardon my wrinkles!)

Any questions? Ask away~