- My feedback can be found here (+33)
- I ship from Hungary, EU
- I ship with registered priority mail, wich has a general fee for all European Union countries, and a slightly higher fees too all other countries. I refuse to ship without tracking, it's for my safety as well.
- I make photo proof of shipping and tracking, so if you do not choose the EMS option wich is insured I'm not responsible if the package is lost.
-first paypal address comes first
- I'm open to reasonable offers
- items will be shipped next Monday
- paypal fees are included!


I started my loli wardrobe with skirts, because that time my favourite brands didn't sell too much dresses for busty girls - but since I have quite a lot of dresses on my wishlist, I decided to sell my treasured Karami skirts.

Karami is a striped cotton fabric (also used by Angelic Pretty sometimes) wich is soft, but durable for everyday wear. All of these skirts come with a built-in petti, and their waist is shirred, able to flex between 60-90 cm. Because of the double layered lace on the bottom they are suitable for not only plus size, but taller lolis as well, since they are about 56 cm long. Thanks to the elastic waist you can pull them as high or low as you want, so these skirts can be nice basic pieces in your wardrobe.

Since I have worn these skirts for some occasions, I'd prefer to sell them with the petticoats and matching coordinated items wich I can't wear with my remaining wardrobe. Everything is in quite good condition, I take care of my things, but the skirts need a bit of ironing because they have been in my closet for a while. Good news are that they can be machine washed on soft program, so if you want to refresh them a bit, you can do it at home.


1. Pink BTSSB Karami skirt + Pink BTSSB petticoat - ON HOLD / PAYMENT PENDING

This was my first Karami skirt, bought it secondhand, but in great condition. I've worn it about five times, it has been dry-cleaned twice, still has lots of life in it. As a freebie you'll get a matching Baby petticoat I bought from a French girl here in the sales comm. It was a part of a Baby dress, so no tags in it, but it gives just the right medium poof to the skirt, since it already has a built-in petti.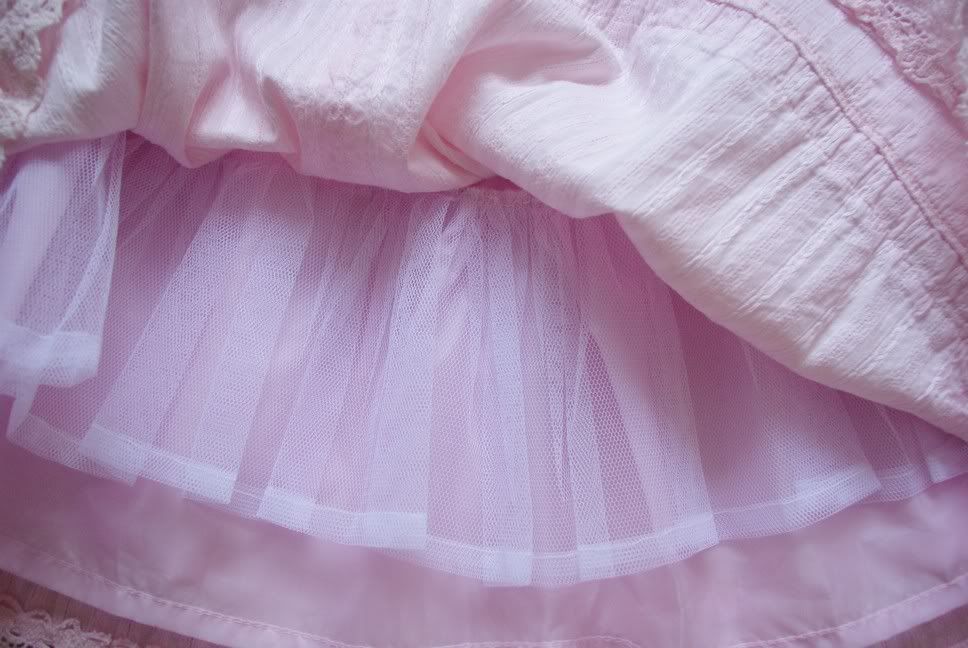 Close-up of the fabric and the lace:



Price: $100
Shipping within EU: $16
Shipping anywhere else: $24
2. BTSSB Karami skirt in Mint + Bodyline strawberry mint petticoat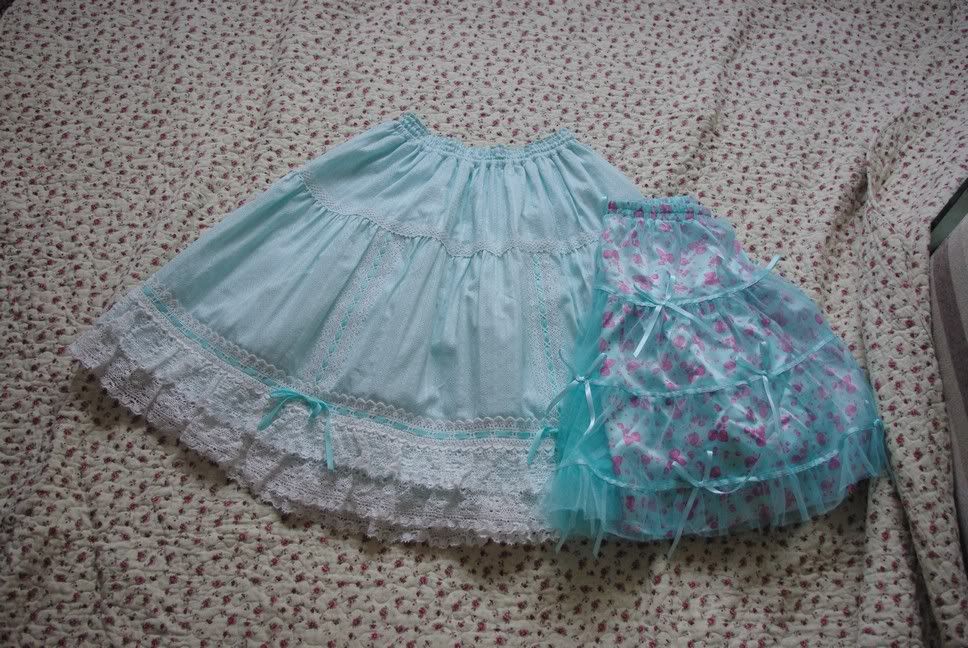 This was my last Karami skirt, and my dream color as well, I bought it brand new, it has been worn twice, and it's probably in the best condition, the tulle in the built-in petti is still stiff as a rock. Since it doesn't need too much extra poof, I'll include a brand new Bodyline petti wich is about the same color as the skirt itself, and looks cute and trendy when peeking out below the skirt.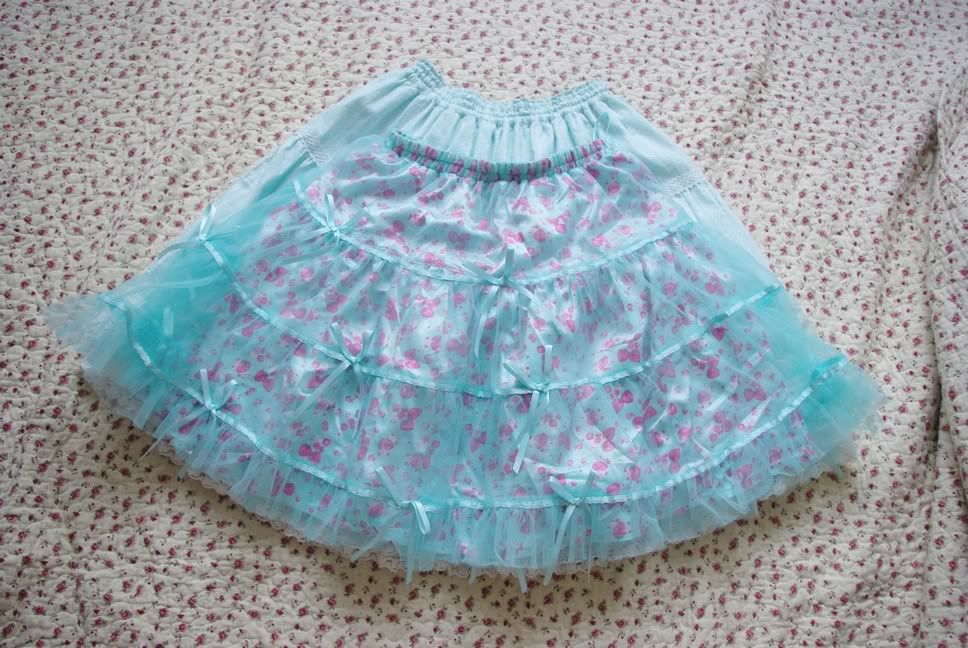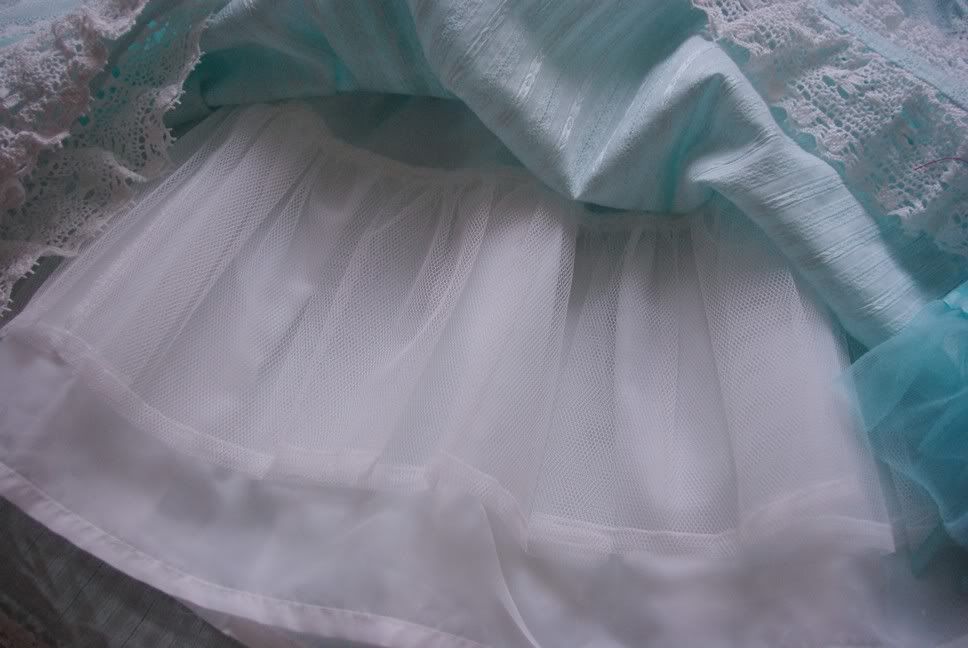 Price: $140
Shipping within EU: $16
Shipping anywhere else: $24



WHOLE SET IS SOLD!
3. Coordinated autumn/winter cream look:
BTSSB cream Karami skirt, AatP bunny fur bolero, offbrand bunny fur bag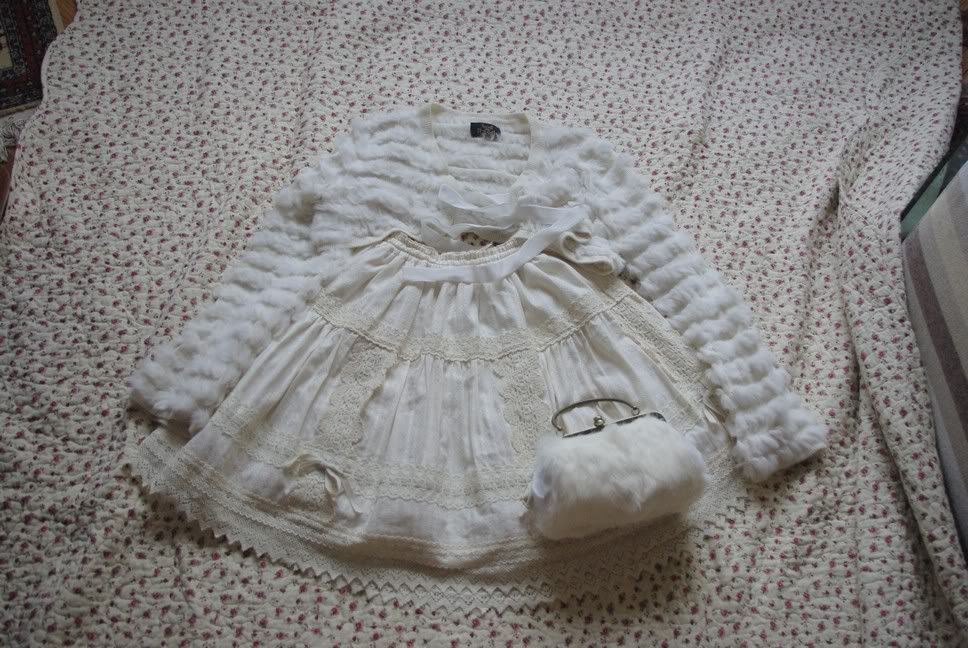 The cream karami skirt is a vintage one, you hardly can find something this pretty any more. It's probably form the first release of Karami skirts, and the lace details are amazing! It's also a bit shorter than the two other one, because the bottom lace is a single layer, so I measured 52 cm.
It's still in good shape, I checked it and all I could find was a little tea spot from the last meet-up I've worn it, but it will come out after washing/dry-cleaning it, and it's also not so visible.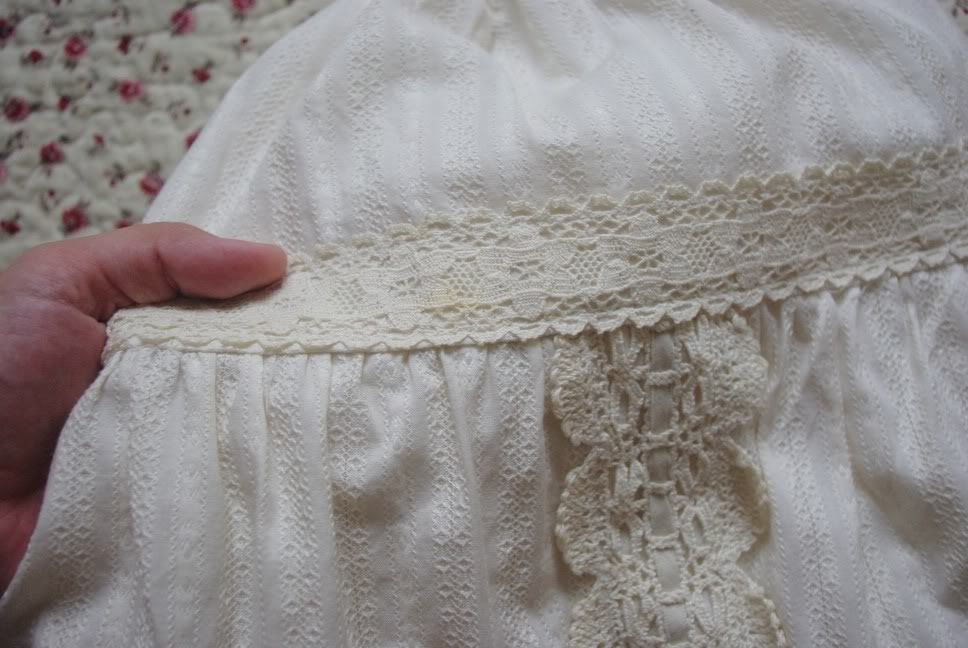 Otherwise it's in a very good state compared to it's age. The ribbons are not satin, more like velvet: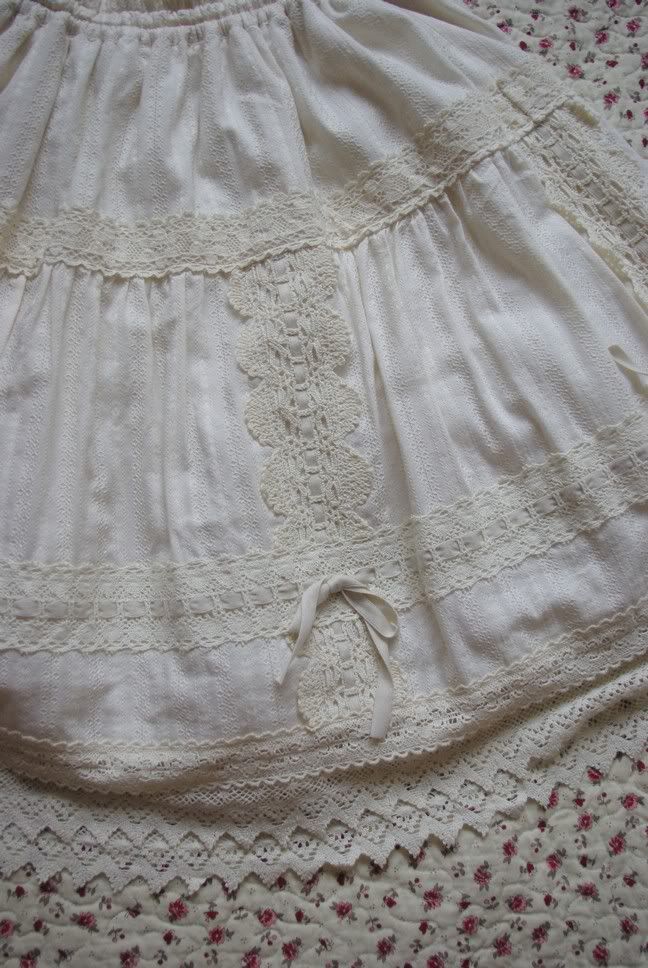 Price: $90
Shipping within EU: $16
Shipping anywhere else: $24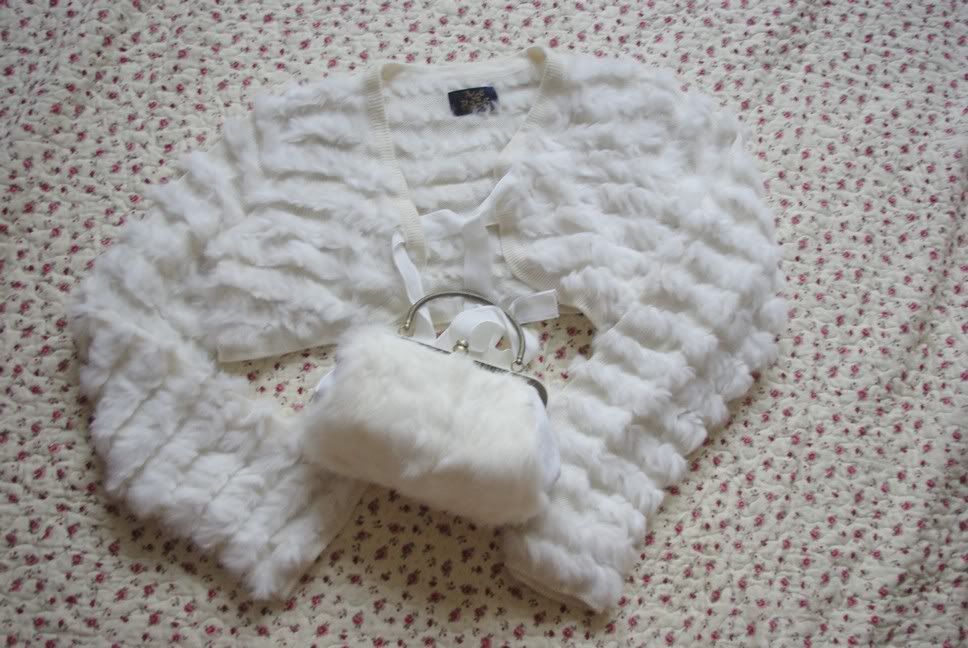 The bolero was my second brand item, I bought it brand new, but I cherished it so much that I've worn it only once, last christmas. It's great for non-loli occasions as well, it's very elegant! The sleeves are quite long, and it's perfect for busty lolitas as well, I think it's suitable till 110 cm in bust. Closes with a light cream velvet ribbon. I give you the matching bunny (or fake bunny?) bag I bought to coordinate it.
The bolero is made of 70% knit and 30% angora rabbit fur, wich is very soft to touch.




Price: $100
Shipping within EU: $12
Shipping anywhere else: $21



And the full coordination:
Cream Baby skirt + AatP bolero + Bunny bag = $190 $165
Shipping within EU: $22
Shipping anywhere else: $34

Feel free to ask questions!