I am buying a car and just need a little more so I can pay it in full! I am also no longer into sweet so this was a good incentive to clean out the closet and make space for my classic and gothic.

- I ship from Socal


- I only ship using paypal because it comes with automatic confirmation, and it protects me and you from getting scammed.


- Will ship worldwide, but note this is at your own risk if you want to not use pay pal shipping.
-I reserve the right to refuse a sale
-I have positive feedback on EGL and EBAY, no negative or neutral
-Priority to whoever can pay the full price or highest first
-

I take the pp fees, but ask for shipping prices outside the USA. In usa just add 12$. Shipping included for small items.


-Pay pal address means you want item -unless there is a higher offer-, once I accept it is yours regardless of offer
-Feel free to PM me if you have a random not buying question
-Sizes are standard, I can do my best and measure, but I don't promise 100% accuracy. I have added my measurements


-Haggle with me!, I know the items are priced high, the highest offer gets the item, but it cant hurt to put a bid in XD


-I wont split anything unless someone else wants the other items
-Questions? Feel free to ask, thanks ! :]



DT:

I am not interested in Sweet or punk. I will look at Gothic and Classic; AATP, Beth, Victorian Maiden, JETJ, MMM, BPN,
Nothing that looks like it came off grandma's couch, no Purple, Bright pink, yellow or aqua. (i'll consider rose colored things)
I love black, brown, cream, RED, olive, navy, hunter, etc
Looking for mostly jsks, skirts, and head gear, I will pay extra $ if you have something very rare, but i'm mostly looking to trade not buy.

ME:
Shoulders: 18.5"
Bust: 37.5"
Waist: 26
Calf: 13"
Foot: 8.75' / 22.5cm/ US size 5.5-6

all items include fabric swatch, tag and buttons, aside from the SCB stuff because they dont give them to you

ON TO THE GOODS




DA: more like best offer by then
Ends Friday Sep 24 @ midnight PST
Mint Fruit's Parlor OP Set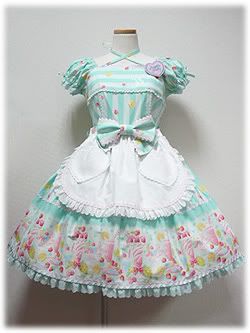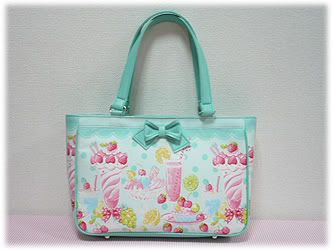 Proof
Great condition worn a handful of times, then realized mint isn't my color. Glitter still sparkles! no damage at all. Includes removable broach, bow, waist ties, and apron and hidden pockets, built in petti. Hand bag include as well! Dress has a panel of sheering in the back so can fit maybe 3-6 more inches depending on your comfort level. I hardly stretch it. One of the foot pegs on the bottom of the bag are missing. Price reflects this
Price: 400 obo. I paid an arm and a leg as it was my dream print, i am all ready taking a big loss
DS:
Happy Garden Black OP SET
sold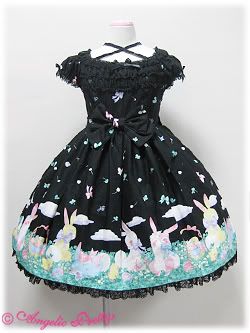 Proof
Perfect condition, worn twice. Dress has removable waist ties and neck ties. Adorable bunny lace all around the bodice. Includes head bow and socks. Socks never worn. it also has slight panel of sheering in the back and a hidden pocket. small built in petti
Price: 320 obo

Milky Berry black skirt set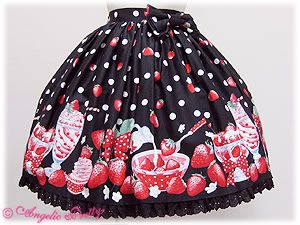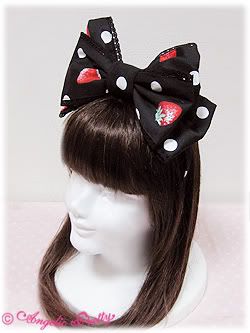 Proof
Bought at anime expo from starry candy box, worn twice. Great condition, Includes Skirt with removable waist ties, Broach, and hair bow. I'd say 30' in the waist at the most, before it starts cutting into your flesh. hidden pocket. small built in petti
Price: 250 obo
Dream Doll House JSK set in black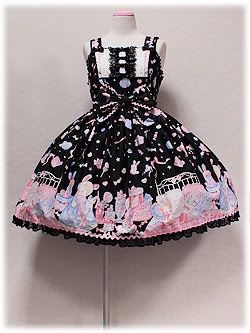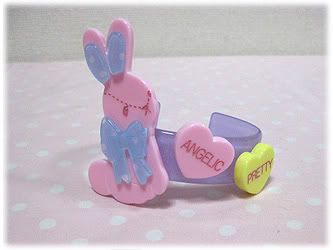 my bangle is black
PROOF
Black Jsk version 2, has removable waist ties, adjustable neck ties so you can wear it as a halter if your torso is small enough. has 2 hidden pockets. Incudes black bangle. In good condition has been worn a good amount of time. Will dry clean it before sending it upon request. small built in petty
Price: 290 includes dry clean
Cherry Berry Bunny Set in RED
290$

Panding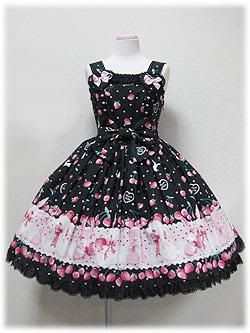 same cut but mine is red
couldn't find stock of this
Proof
Worn a few times but in good condition, hidden pocket, adjustable straps, can be worn as halter if torso is small enough, removable waist ties. Includes CBB tote bag in black. I love this dress to death even though I no longer do sweet so this one is not up for OBO. small built in petty
Price: 270

Pastel A' Mode Balack OP Set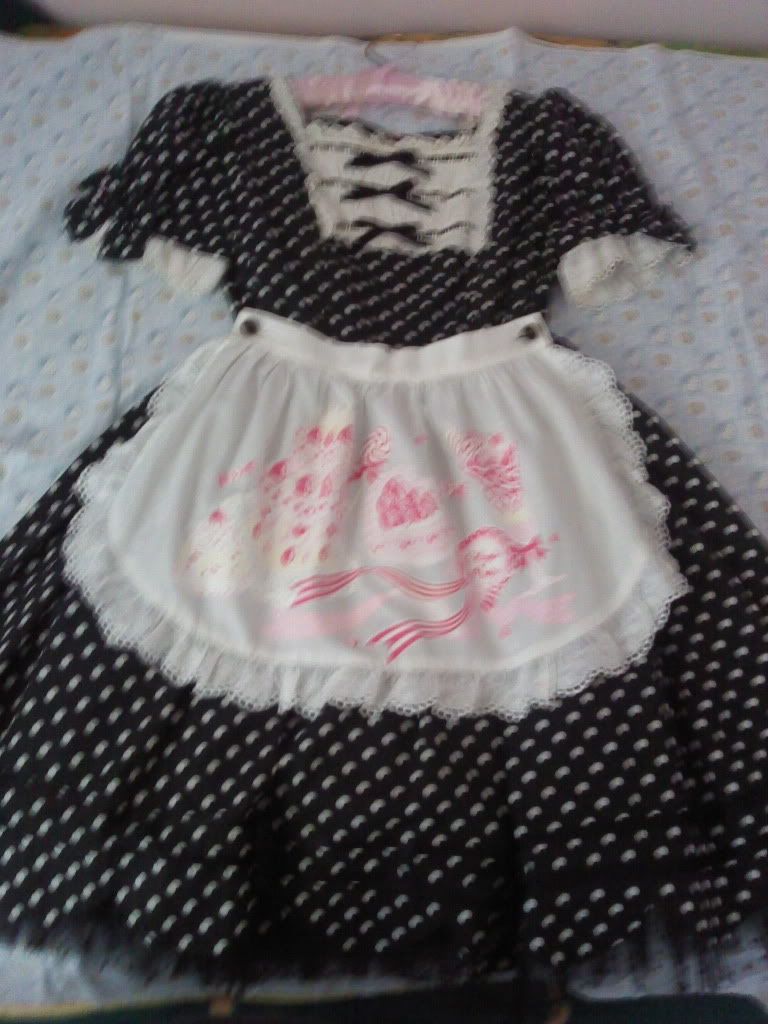 Proof and details
Bought used from someone in the community, has some damage to the spotted swiss at the bottom back, but it is pretty hard to notice sine it overlaps a non damaged part. The black isnt really true black, but i was told it never was, even closet child has it under (not really blak), invisible pocket, removable waist ties, cuffs, maid ruffle, head bow, neck bow, apron, removable collar, removable collar ribbons, removable waist bow. small built in petti
Price: 190 OBO
AP Corduroy Dress, (strawberry doll maybe?)

Sold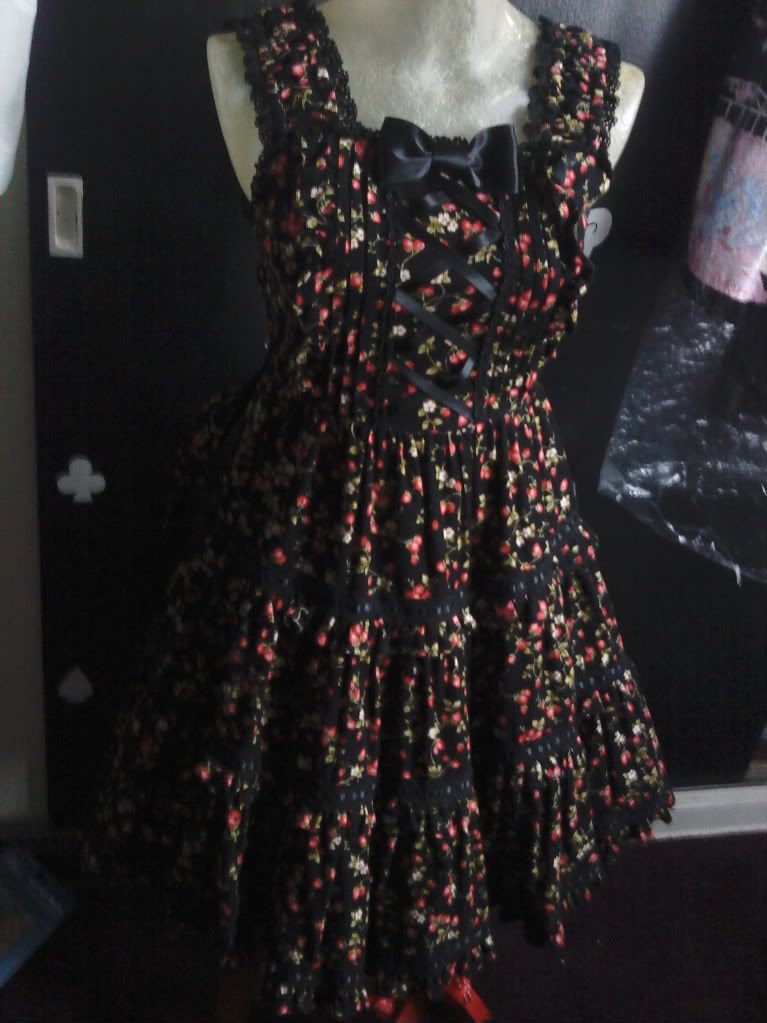 Worn once, tried on once by sister, in perfect condition, excellent for fall or winter, it is fully sheered and can fit a variety of sizes. I have never full stretched it and measure it. but my sister wears a DD cup and still has room. Removable waist ties, no pockets. Big Bow Broach, perfect to use as head bow. Built in petty of doom.
Price 200 OBO

Red polkadot skirt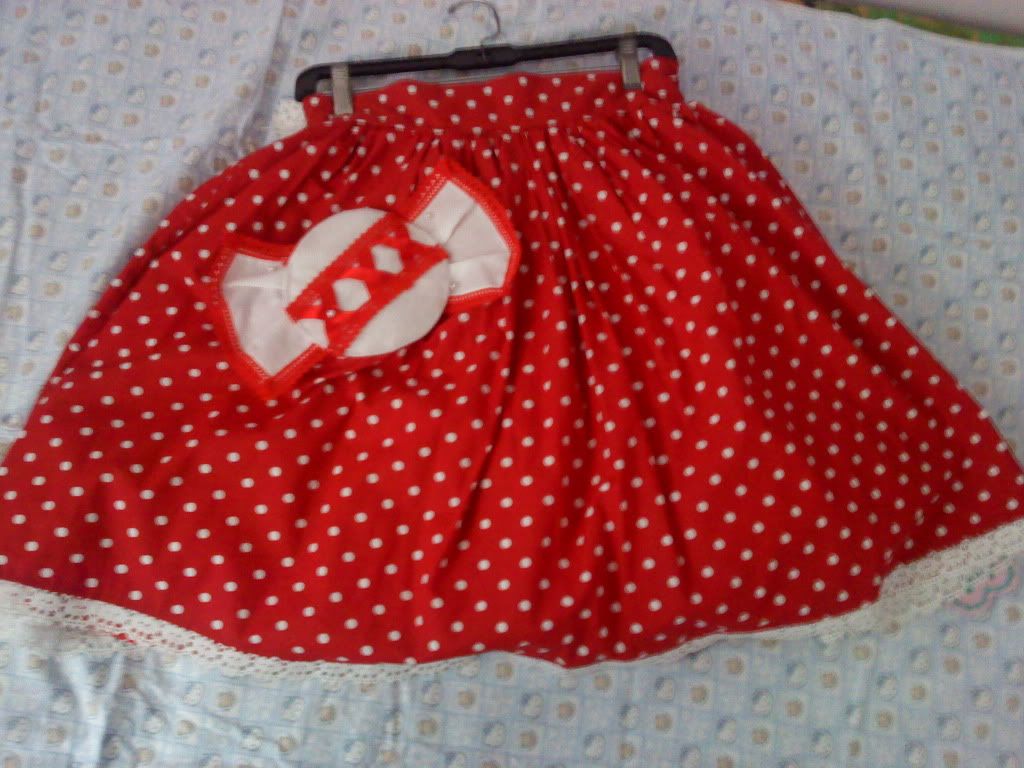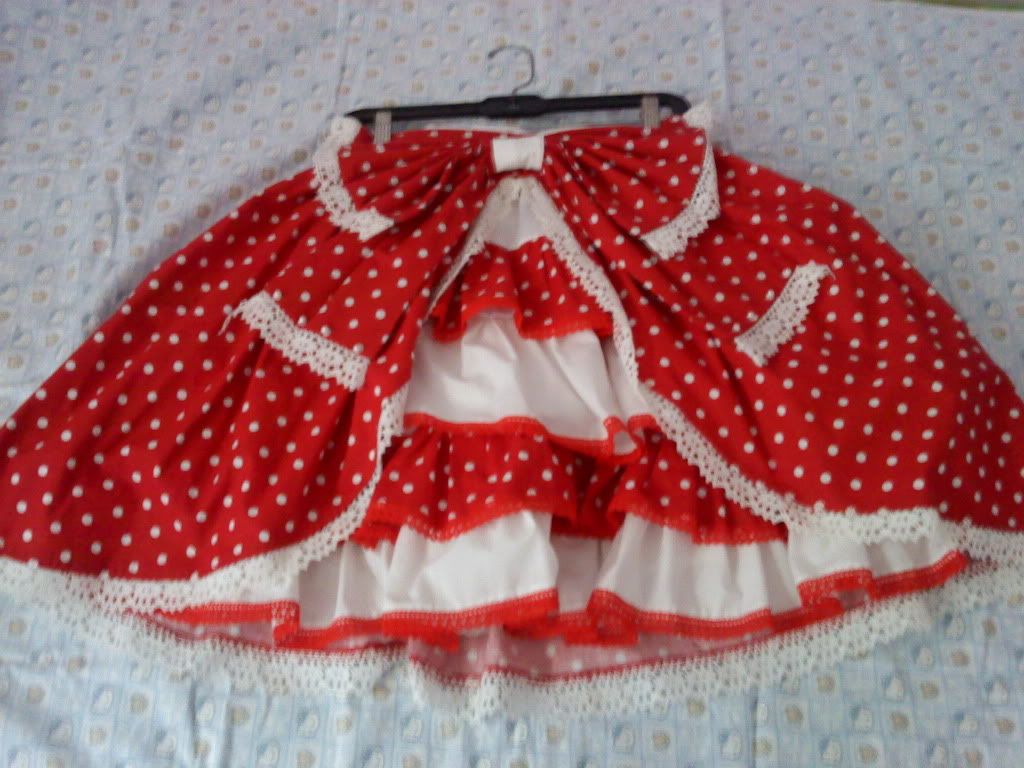 Details and proof
fully lined, ruffle underskirt, top apron skirt, 100% cotton, very soft cotton lace, satin lined, built in petti coat, detachable big bow
Price: 50 obo
Red Ridding Hood OP

On hold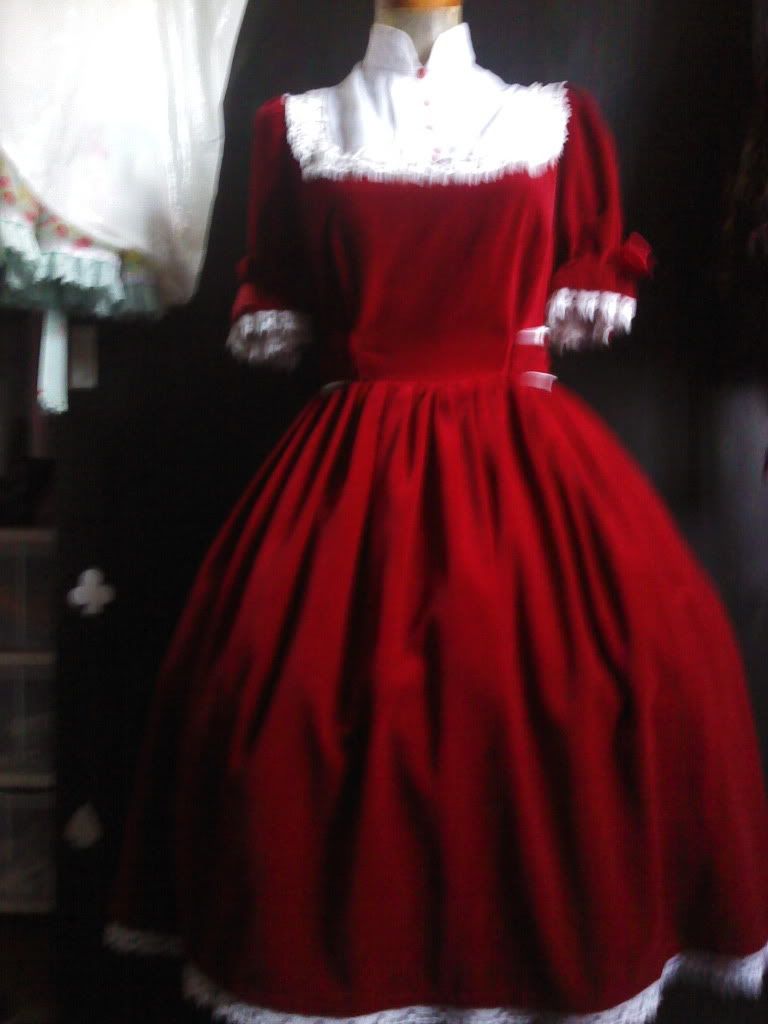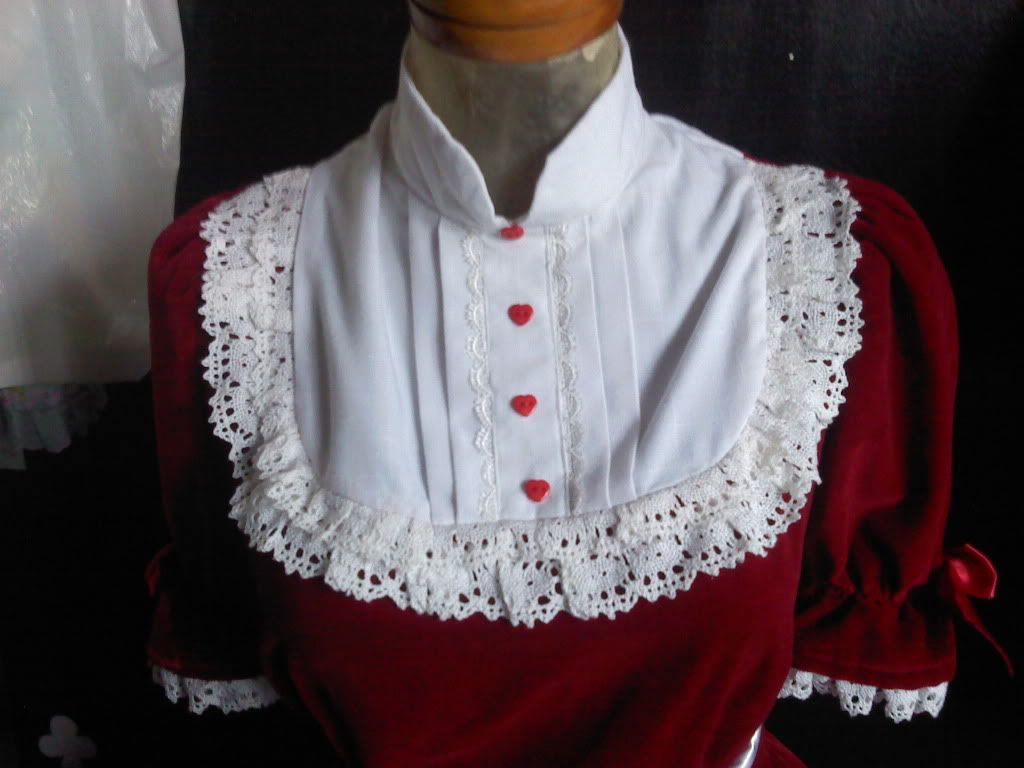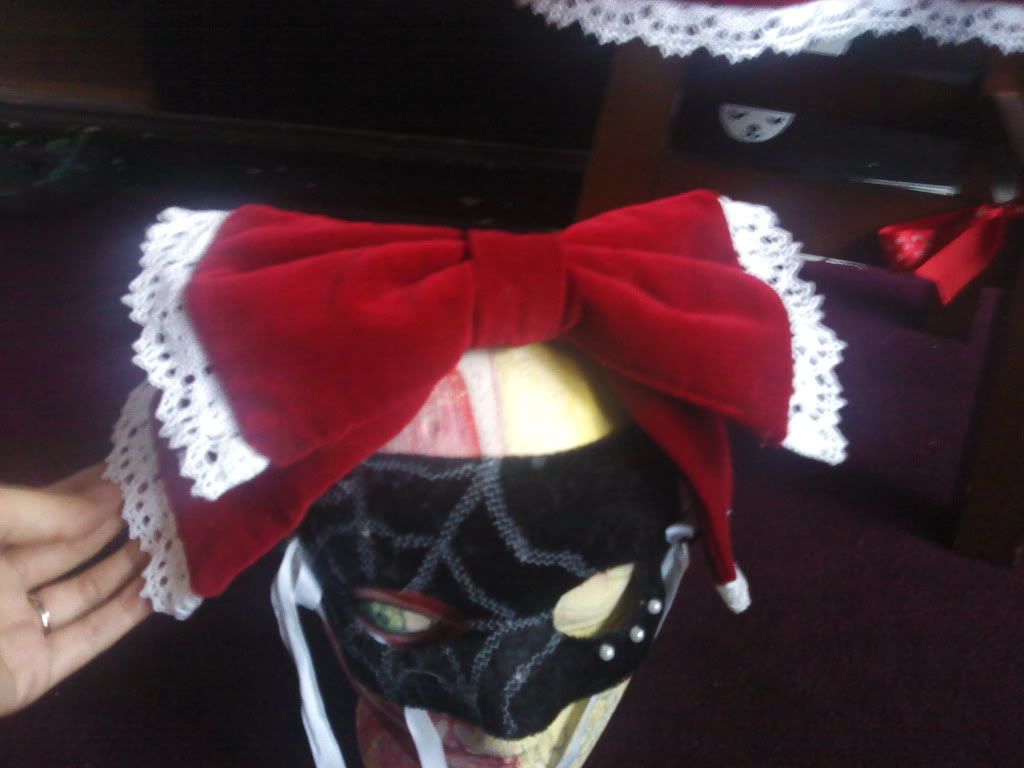 details
Made by me, high quality velvet, cotton lace, lined waist ties, dress is unlined but well finished. Heavy weight, perfect for fall. Only hiccup is that the zipper is pink, it isn't visible when the dress is on. The fabric was 24$ a yard. I used about 3 yards so I would like to get at last that back. Includes bow and velveteen cape. Cape not made by me
70$ obo
.
Shoes:
Bodyline blue shoes, new and never worn, were bought too big
size: 24cm
Price: 40$ shipped OBO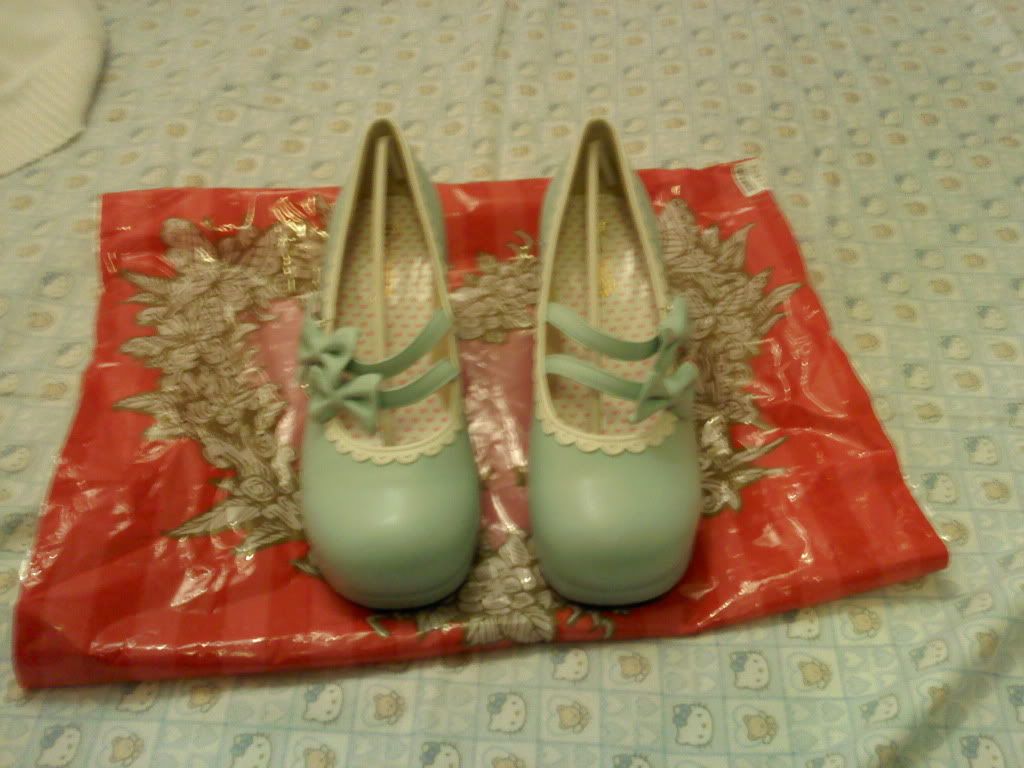 Bodyline heart buckle shoes in white size 25. They came with a light discoloration around the front. I havent tried to remove it I don't know what would. Soap and water didn't phase it, but i was scared to rub too hard, I guess some of that white shoe polish might work , but who knows. They are new
sold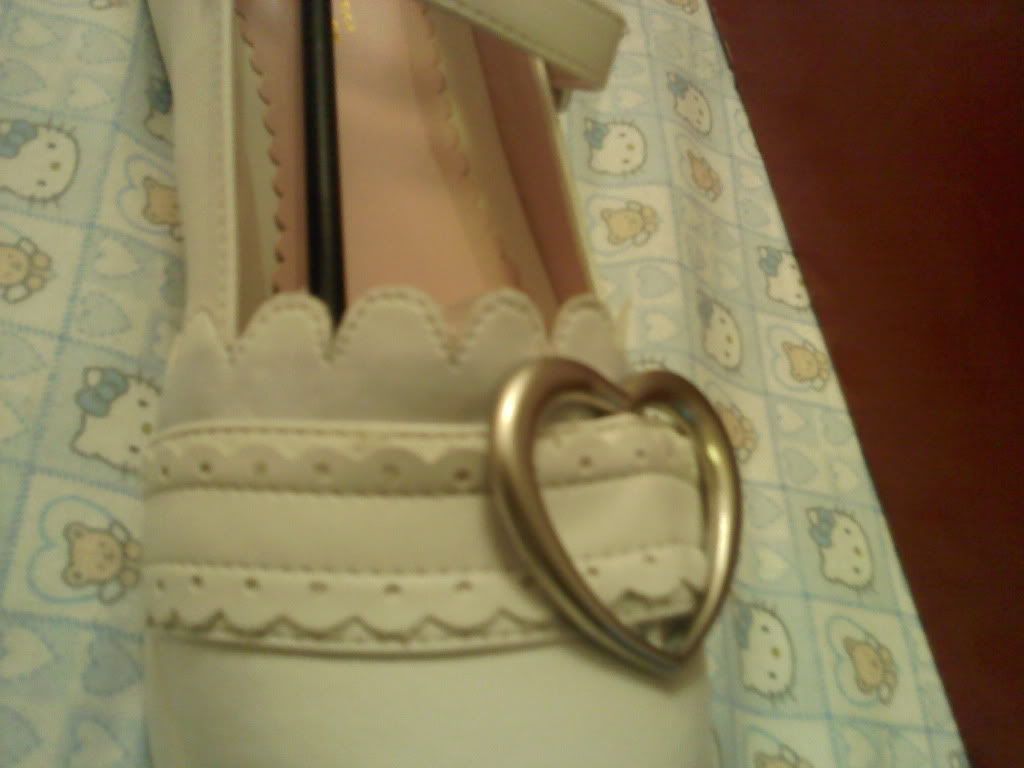 the issue
Price: 25$ shipped
AP Bunny hoodie,
detachable sleeves and neck ties, bunny appliques are actual pockets.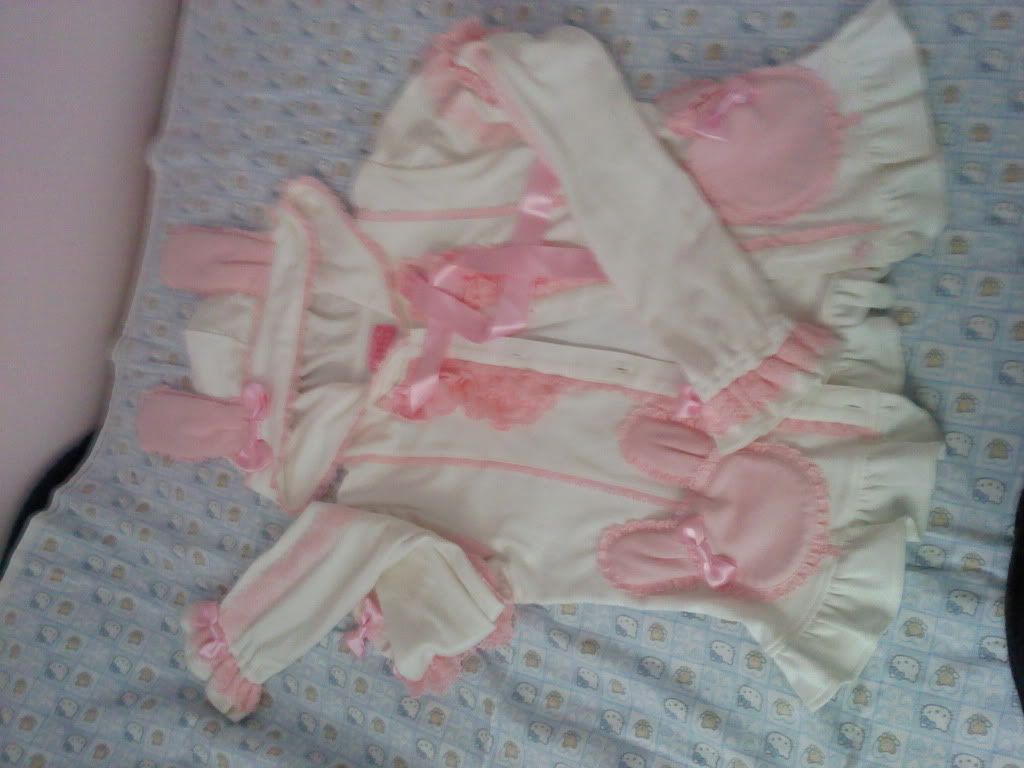 Used 3 times then stored in closet, $160 shipped 0b0
AP Candy head lace
, used twice, perfect condition, held down by ties 22$ shipped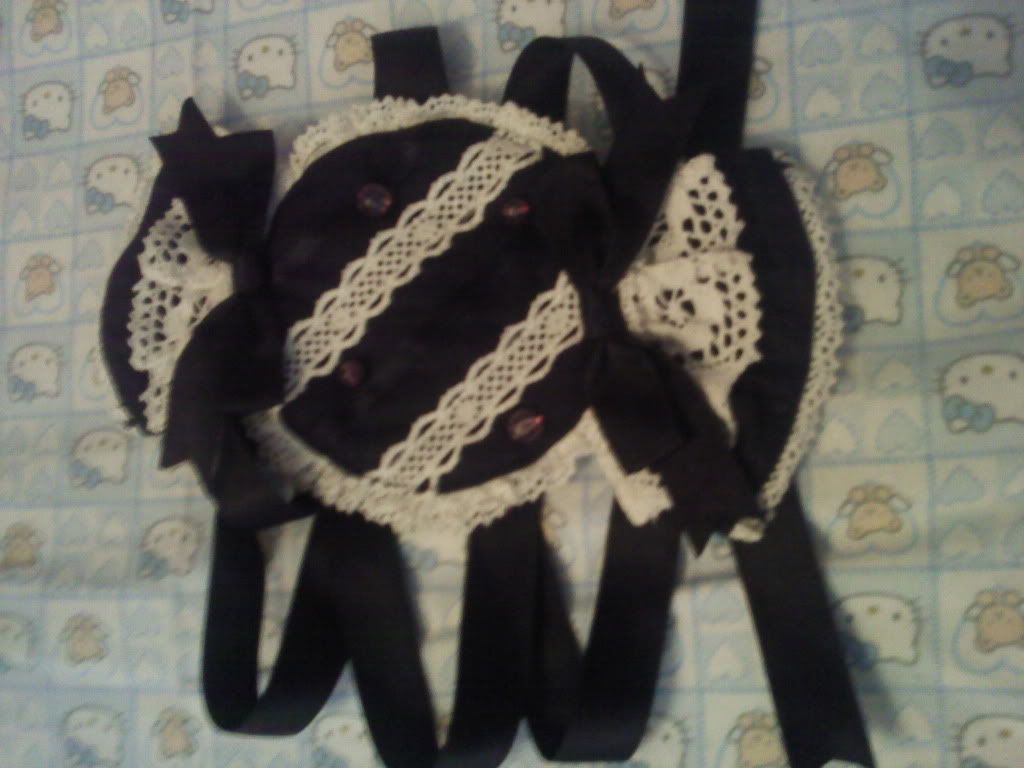 Memorial cake tote bag

, new never used, 20$ shipped


SOld