-I am available to ship on Monday
-Will ship worldwide, but please show your feedback as I will be unable to track your item (if not EMS)
-I reserve the right to refuse sale
-I have lots of positive feedback at eglfeedback (+43) and in my journal (+21)
-Priority to whoever can pay the full price or highest first
-No extra fees / included already
-Asking questions doesn't guarantee your spot, location + Paypal address does (unless there is a higher offer)
-Extraneous comments will be deleted
-Questions? Feel free to ask, thanks ! :]


Btssb / Aatp 2010 Autumn Catalog + Sticker set


SOLD



Set includes 1 catalog and 1 sticker. I am selling one for a friend of mine and one from me.
Shipped in an envelope with cardboard backing.

2 , 1 0 available

$15 shipped within US (tracked)
$17 shipped worldwide


Sophie Charm / Phone Strap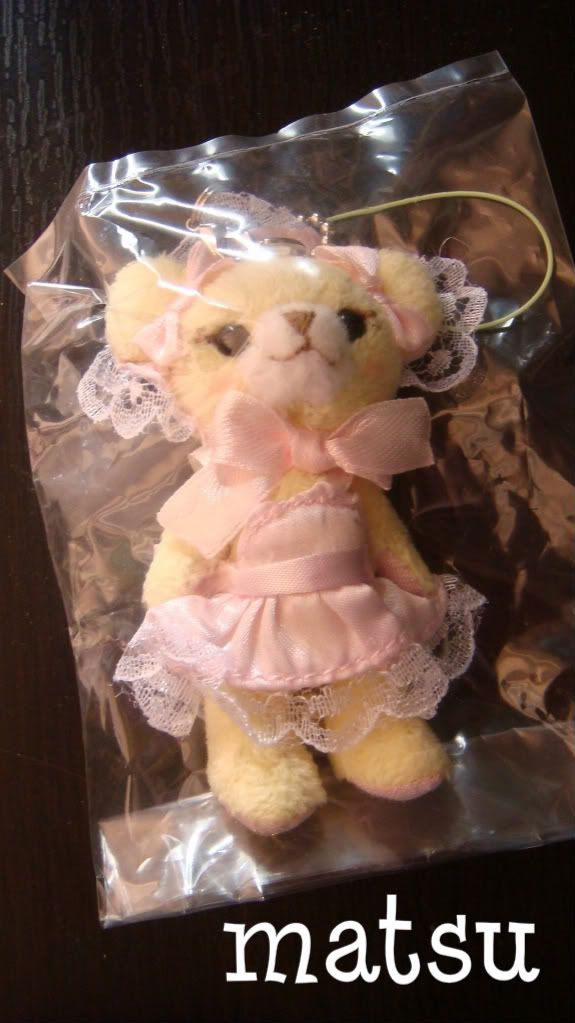 additional photo

$20 shipped within the US (tracked)
$21 shipped worldwide


Metamorphose Sailor JSK


Great condition, never worn by me but worn a couple times by the previous owner.
Very adjustable in the back. I need to leave the house right now but I will be back to measure it later.

SOLD

insurance is extra


AP Strawberry Headband SOLD



$30 shipped

$22
shipping within the US: $3 (tracked)
shipping worldwide: $5

Thank you!