My feedback can be found here.


I'm looking for a Princess Sleeve blouse, either L-size, or shirred back: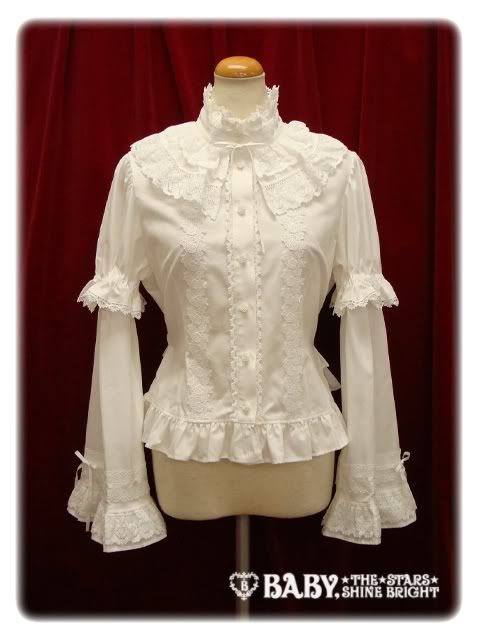 Sorry, I couldn't find a more clear photo from the L-size version in cream, so this is off-white, but I'm still looking for cream.


Basically I'm intrested in any blouse that is:
- cream colored
- with square-neck or standing collar
- NOT fully shirred
- fits at least 100-105 cm in bust.


I know it's almost a mission impossible, but I'm open to see your offers.

Thank you!