Rules first!
~~~~~~~~~~~~~~~~~~~~~~~~~~~~~~
~Unless you pay extra packages are shipped first class with delivery confirmation
~International packages are also shipped first class
~I have over 70 positive feedback
as seen here
and NO negative feedback
~The wrist cuffs are made in the order they are received
~There is always a chance there will be a very slight color variation between different batches of lace,
although usually it is not even noticeable
~~~~~~~~~~~~~~~~~~~~~~~~~~~~~~~~
I am currently opening up for wrist cuff commissions!
In the last few weeks I have taken on some orders to provide examples
and now I am ready to officially open for more.
Here are pictures of past cuffs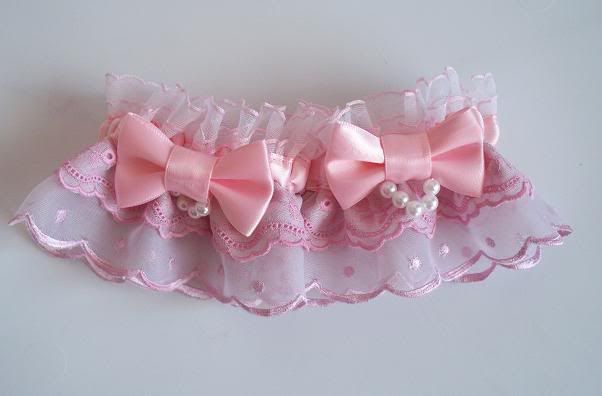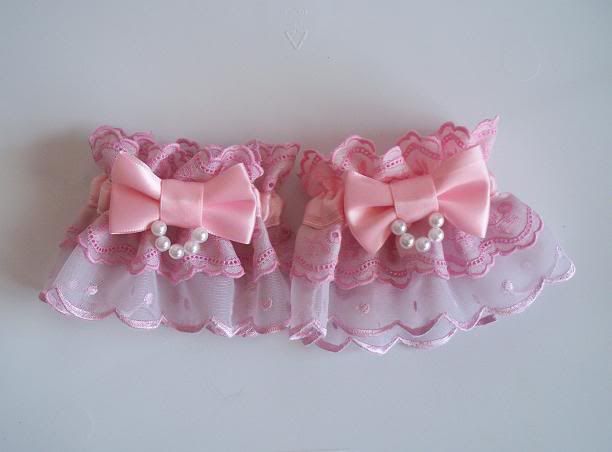 Pink with tipped lace and pink with cotton lace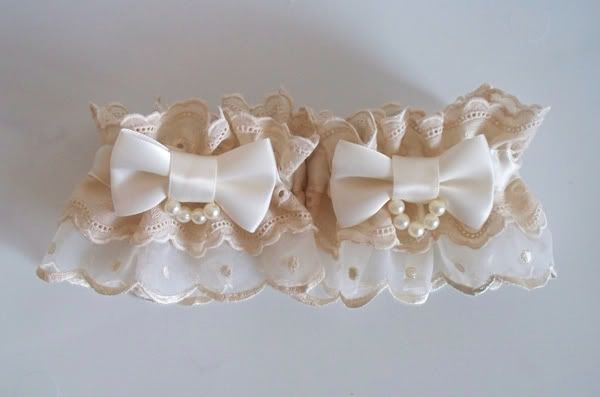 Antique white/cream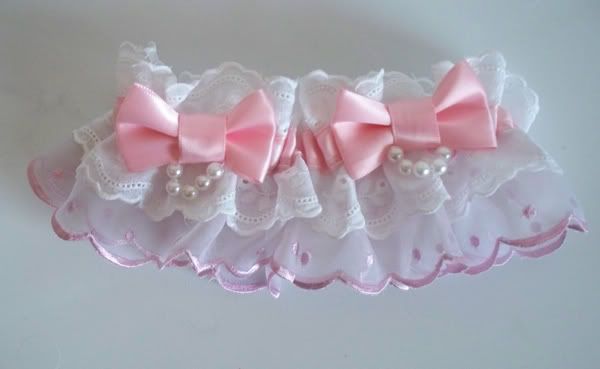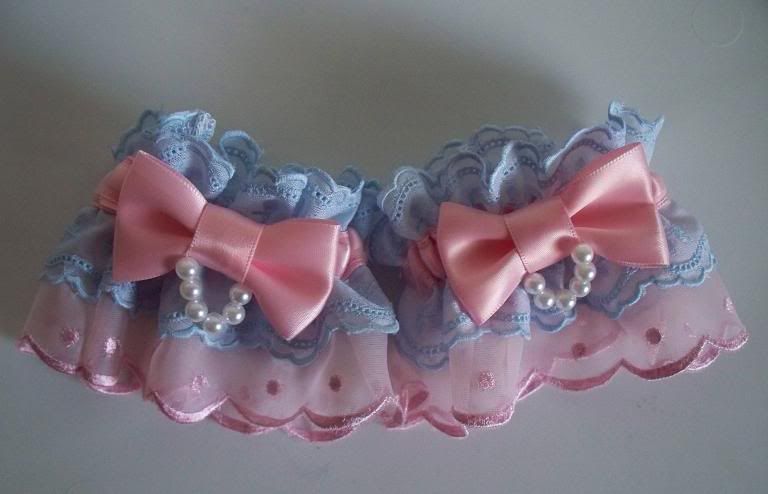 pink x white and pink x blue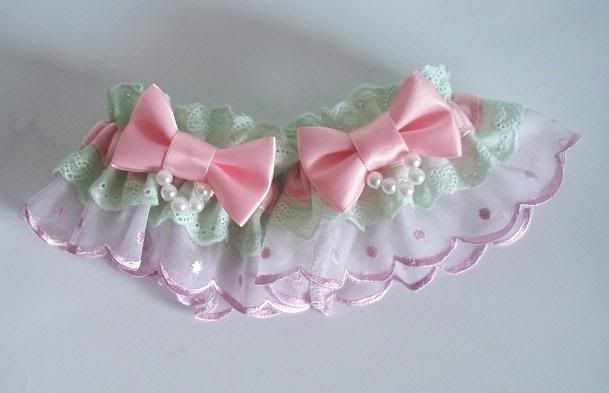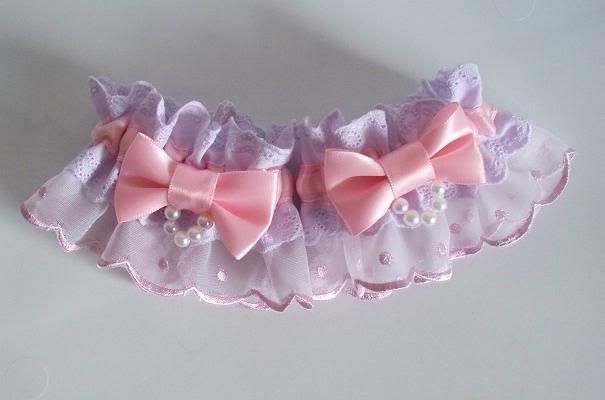 green x pink and lavender x pink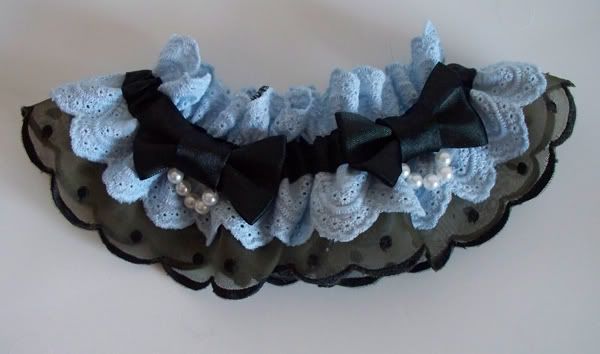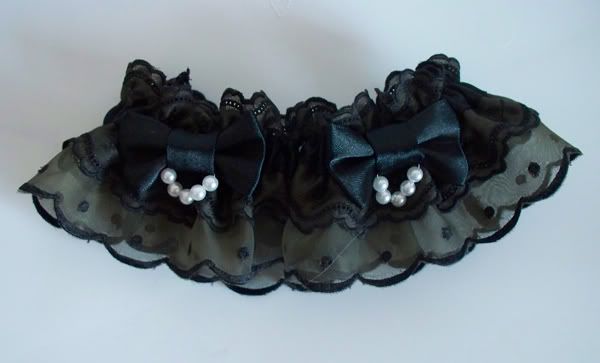 Black x blue and black x black
Lightened photos for details of these two cuffs are
here
and
here

For larger and additional photos please
look here

or simply copy and past the image codes into your browser
I custom dye all the lace myself so feel free to be as creative as you like when designing your cuffs :)
On hand I also currently have
yellow
and
red
dyes that have not been used yet
Here are the lace choices
Top laces: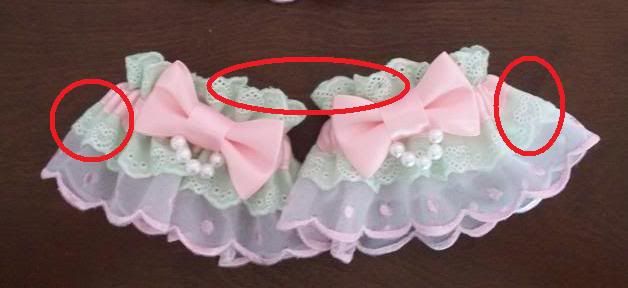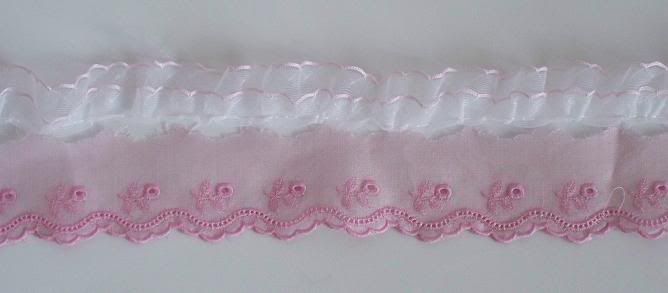 Lace 1
There is only enough of this lace left for one more pair that looks exactly like this one

http://img.photobucket.com/albums/v232/TheKiwiness/Lace%20Colors/pinkcuff3.jpg

With the possibility of a different colored bottom lace
Now taken thanks!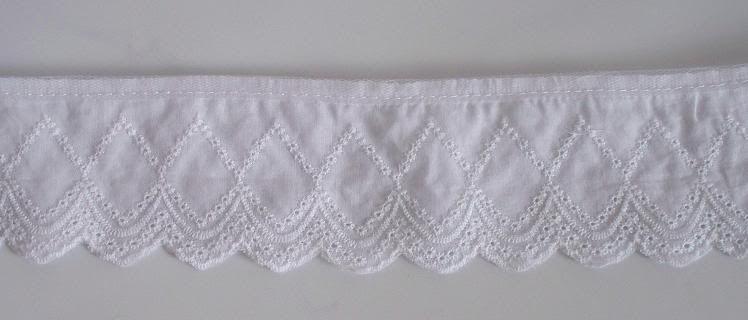 Lace 2
This lace was used as the blue seen here
http://img.photobucket.com/albums/v232/TheKiwiness/Lace%20Colors/black_blue2.jpg

Lace 3
This is a heart embroidered lace used for the green and lavender on these cuffs

http://img.photobucket.com/albums/v232/TheKiwiness/Lace%20Colors/purple_green1.jpg

There is only enough of this lace for one pair of cuffs
Currently ordering more
!

Lace 4
This lace is new but would be used the same as the laces above it

Lace 5
This is a NET lace, like this one
http://img.photobucket.com/albums/v232/TheKiwiness/Lace%20Colors/lace6-1.jpg

but would be used as a top lace like the above selections
Bottom Laces: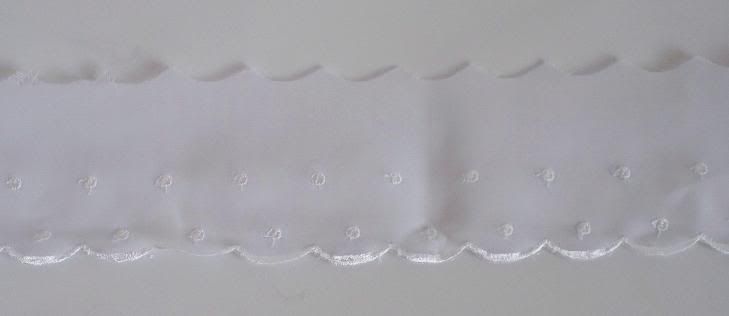 Lace 6
This is the same lace that has been used in every single example pair so far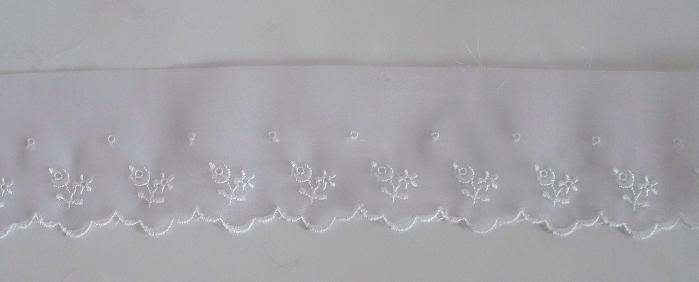 Lace 7
This is an alternative to the dot lace, it's also netted but with a tiny bit of sheen that didn't show up in photos
Price: $26 a pair including worldwide shipping
Finally after all that, here is the order form!
Please fill this out in a comment or email it to me at seamstresschick@yahoo.com
Please do not send me pm's as they are harder to track
~~~~~~~~~~~~~~~~~~~~~~~~~~~~~~~~~~~~~~~~
~~~~~~~~~~~~~~~~~~~~~~~~~~~~~~~~~~~~~~~~
~~~~~~~~~~~~~~~
Top Lace: (Lace 1, 2, etc.)
Top Lace Color: (if you want the top two laces to be two different colors please specify)
Bottom Lace: (Lace 5, 6, etc.)
Bottom Lace Color:
Bow and Ribbon Color: (can also be two different colors if you so choose)
Pearls: (Yes, No, black, white or antique white)
Wrist Size: (I do not need a specific measurement but please specify here if you would like a larger than average size)
Paypal Address: (comments will be screened for privacy)
Extra Requests: (you can leave this off if you don't have any)
If you would like a specific replication of an above set of cuffs please link to the picture you want.
A nonrefundable deposit of $5 is required upon ordering
If something should do wrong on my end or you are not happy with your order, the $5 will be refunded.
~~~~~~~~~~~~~~~~~~~~~~~~~~~~~~~~~~~~~~~~
~~~~~~~~~~~~~~~~~~~~~~~~~~~~~~~~~~~~~~~~
~~~~~~~~~~~~~~~
Because I can only post this once every four weeks I am potentially taking up to four weeks worth of orders if there is enough interest
I will give you an estimate of when your cuffs will be finished but please let me know ahead of time if you have a deadline.
~~~~~~~~~~~~~~~~~~~~~~~~~~~~~~~~~~~~~~~~
~~~~~~~~~~~~~~~~~~~~~~~~~~~~~~~~~~~~~~~~
~~~~~~~~~~~~~
And finally up for direct sale is this pair of cuffs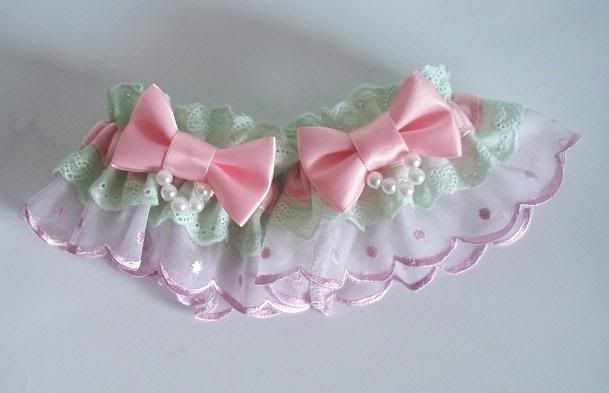 It is green and pink and was made as an example pair.
Unfortunately the green came out just a tiny bit brighter than I would have liked so I'm letting these go for cheaper than normal.
If you do not want the pearls I would be happy to remove them.
Price: $20 shipped worldwide
Sold Thanks!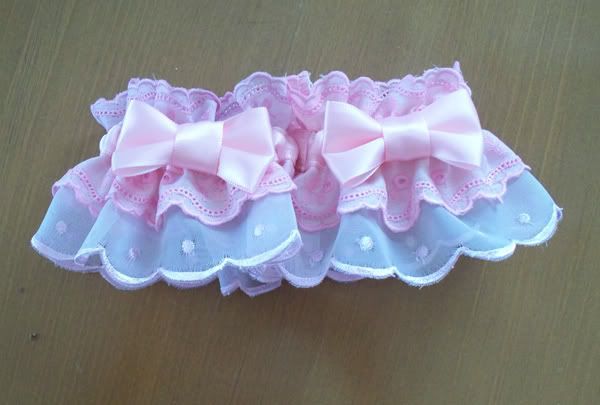 Sorry for the lighting! They are also the second from the top left in this photo

http://img.photobucket.com/albums/v232/TheKiwiness/Lace%20Colors/cuffset1.jpg

Selling because someone ordered them and never paid.
They are pink x pink
Pearls can be added for free
Selling at a very reduced price because the lace on the top left in the photo is a slightly different color than the rest
Despite my efforts I must have mixed different dye batches together
It should not be noticeable when worn however
Price: $18 shipped worldwide
Sold Thanks!
Thanks for looking!
PRICE EDIT:
Just to clarify, shipping is $3 so each pair is $23
I will give a discount for ordering multiple pairs so . .
One pair is $26 shipped
Two pairs are $48 shipped
Three pairs are $70 shipped