~I only accept Paypal as a form of payment.
~No e-checks please.
~Prices will include shipping within the US. If international, please comment with your info to see about shipping rates.
~Currently NOT looking for trades.
~Will NOT do holds, priority goes to whoever can pay first.
~I am NOT responsible for lost mail/packages.
~Feedback found here

Selling this very cute skirt by Angelic Pretty. Originally got both items from the StarryCandyBox booth at Anime Expo and only worn twice. Please note the photos below, there is a small dust stain of some sort on the side of the skirt, this was actually there after before I purchased it and then noticed it after I took it home.

I am also willing to split the set if I have buyers for both items.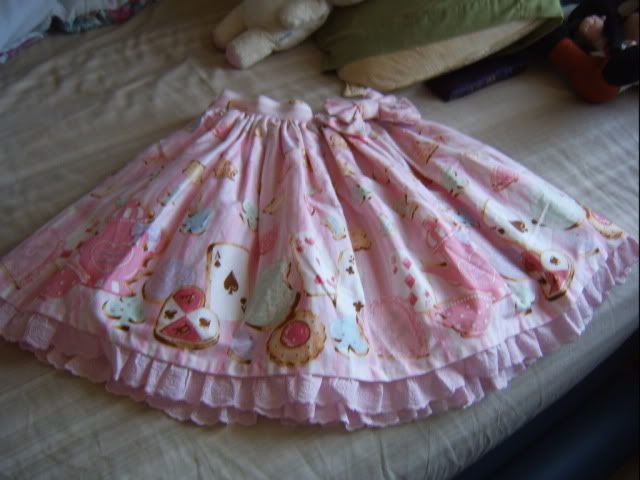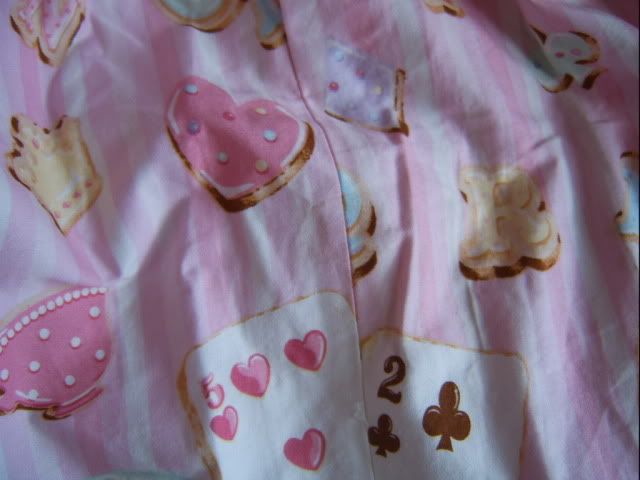 In the center of the photo, which is hardly noticeable, there is a slight dust mark in black. I'm assuming it's from transport when StarryCandyBox still had it.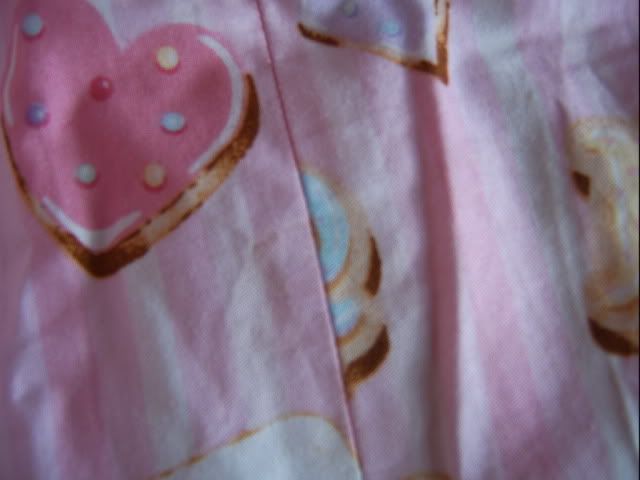 Closer look.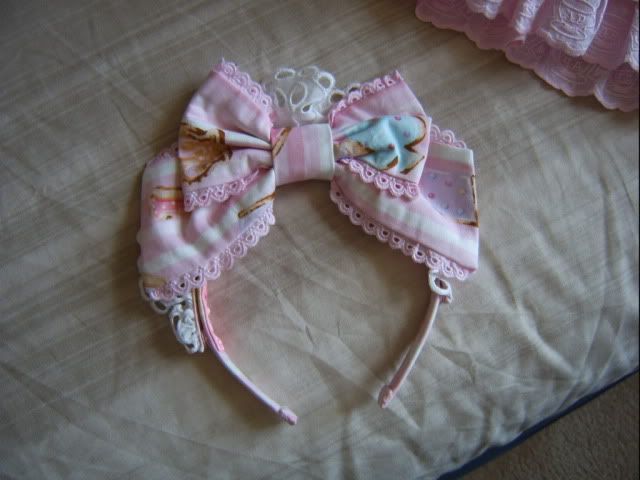 Headbow

Selling the set for $200
If there is a buyer for both items, it will become: Skirt $175, Headbow $25

Waistband has shirring in the back. Size is 27" and at max with the shirring, becomes 30"

Buyers for the skirt:
~SOLD TO
femaiden88

Buyers for the headbow:
~SOLD TO
viscuslunasol

Also selling BTSSB Crowning Queen OP in Pink here!

Thanks for looking!