Hello!

- I do live in a house with animals (dogs & a cat) but they are not allowed into my room.
- Pay pal only please.
- I would like to trade also, show me what you got.
- Make offers
- Not responsible for any packages lost, stolen, delayed or damaged.
- feedback; community.livejournal.com/eglfeedback/468684.html

1.) BodyLine Wig - $25 Now $15 OBO

I had bought this some time ago, only worn twice, very short; just to try on. This great for first time wig users.


Front:


Side:



F+F White Blouse - $50 OBO

Bust: up to 44''
Waist: up to 36''
Hip: up to 46''




(Sorry for my crappy web cam pictures, its the only thing I've got now >.<)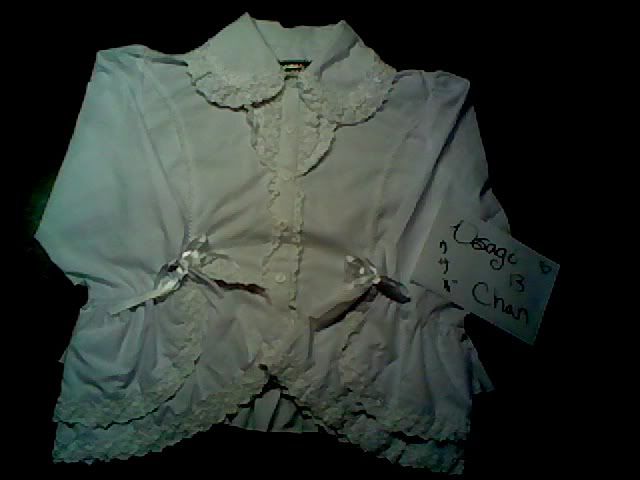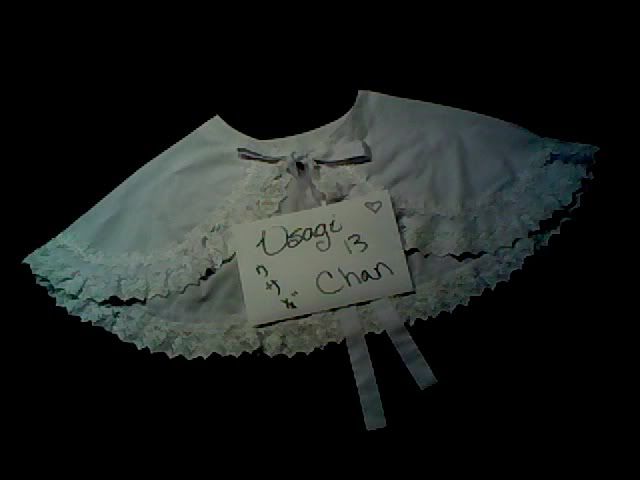 Handmade Necklace and Earings - $12 OBO
I had made these with pearls and a hot pink ribbon (the picture is to bright; once again I'm sorry, is a web cam photo) Neck fits 15 inches.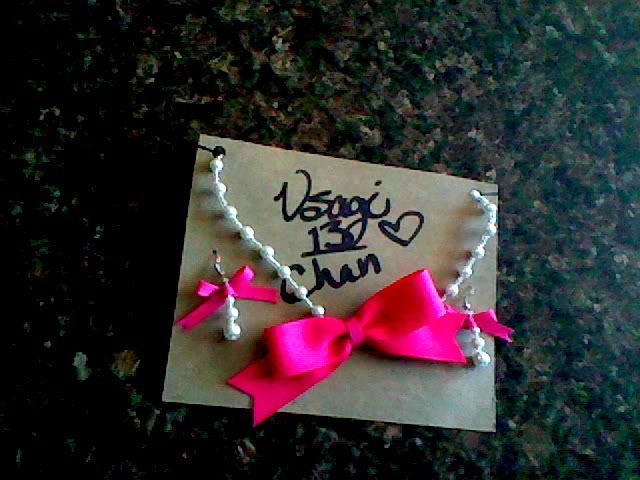 Pearl Rosery, Black Heart Necklace, and Blue Hair piece - $7 each
Everything but the black heart necklace is handmade.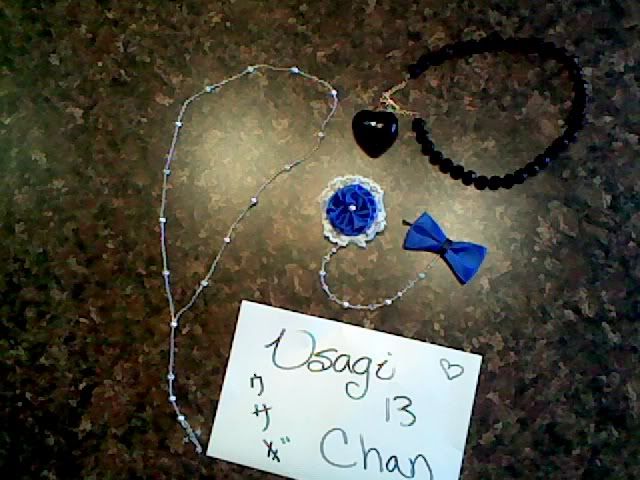 Offbrand Dress - $10
The straps can be tied how you like. Its fully shirred. Very light and soft.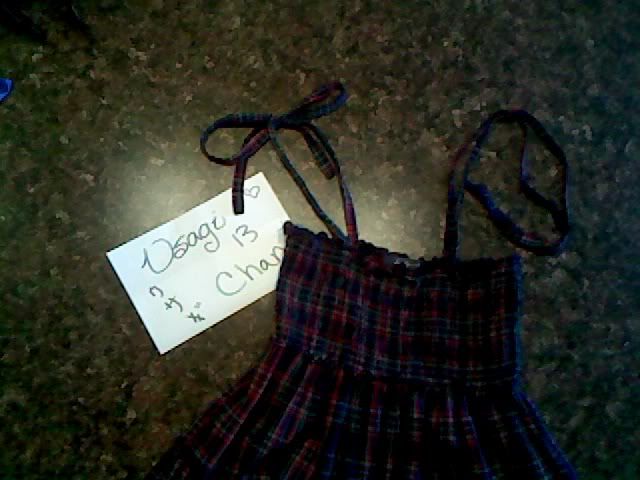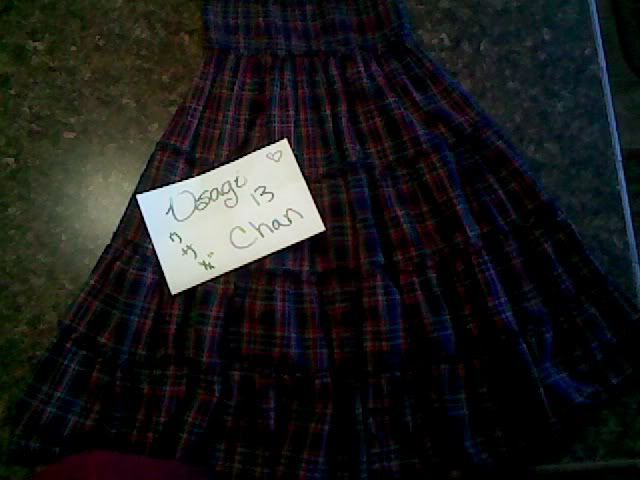 Offbrand White Blouse (L 14/16) - $13
If you like I can iron it but it will be wrinkled somewhat in the mail.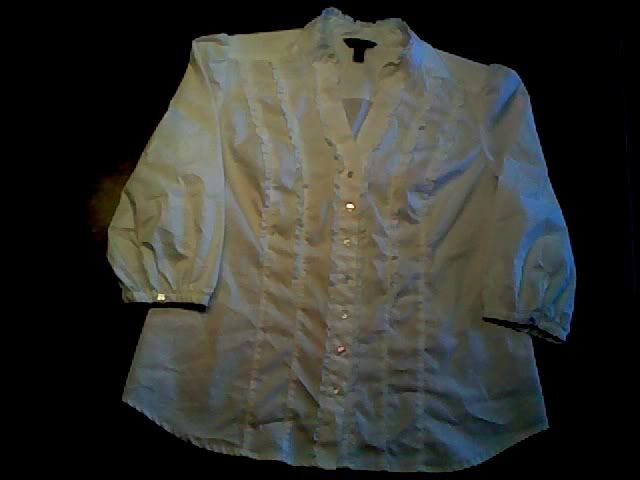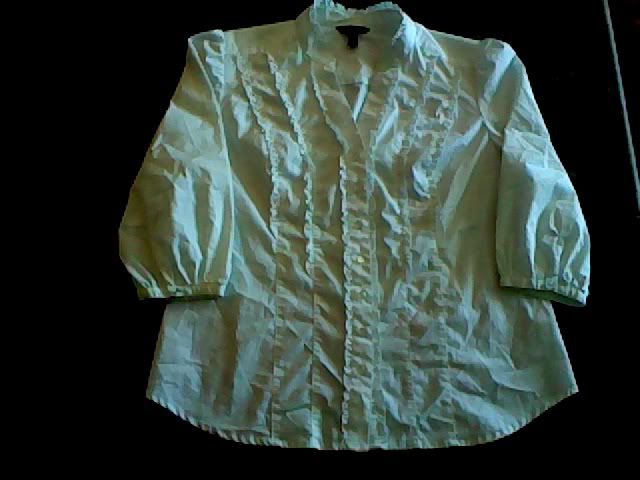 Offbrand Black Ruffled Blouse (XL) - $10
It is see-through (reason for the paper) but it has lots of ruffles in the front.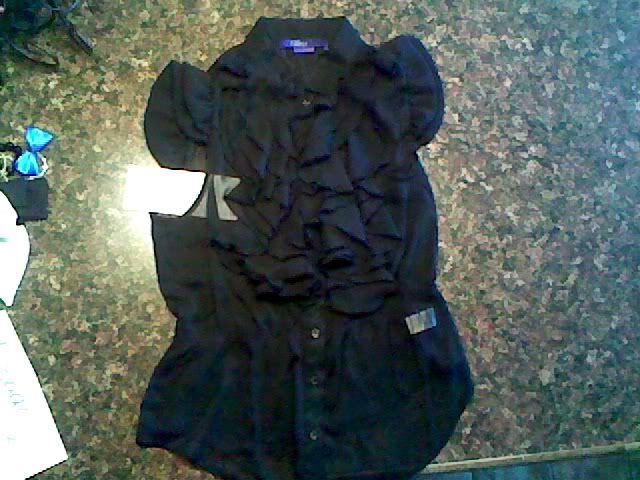 FREE (if you buy anything above) or as listed-
Lace Gloves - $4
Hot Pink Glitterly Rose Hair Clip- $3
Black Headbow (two bows layered)-$3
White bow- $2
Plastic Shells - $2
Red Bow with Cheery- $1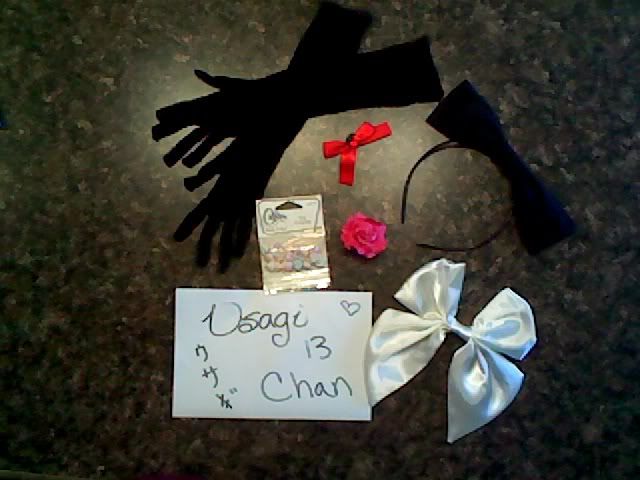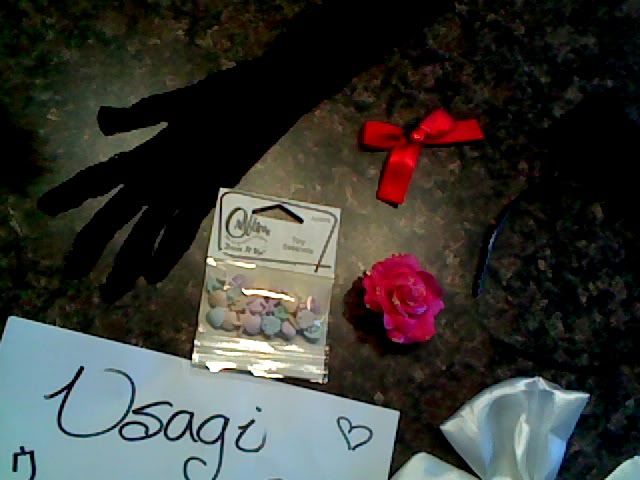 _________________TRADES________________


Things I'll trade for;

White Socks
Black and White Boots
Black shoes
White shoes
Pettiecoats
Blouses
Anything you have to offer, I'll take a look.

My sizes:
Bust: 42 in
Waist: 33 in
Shoes: 24.5 in

Thanks for looking!