Feedback:
community.livejournal.com/eglfeedback/596435.html

Will ship anywhere but US preferred.
Prices in USD and do not include shipping.

Bodyline Offwhite Bolero- NWT
Bought this off the comm_sales but it doesn't look very flattering on me. =\ It is
this item
on the bodyline site but is now sold out. Never worn by me (only tried on) or the previous owner.
$18 + shipping.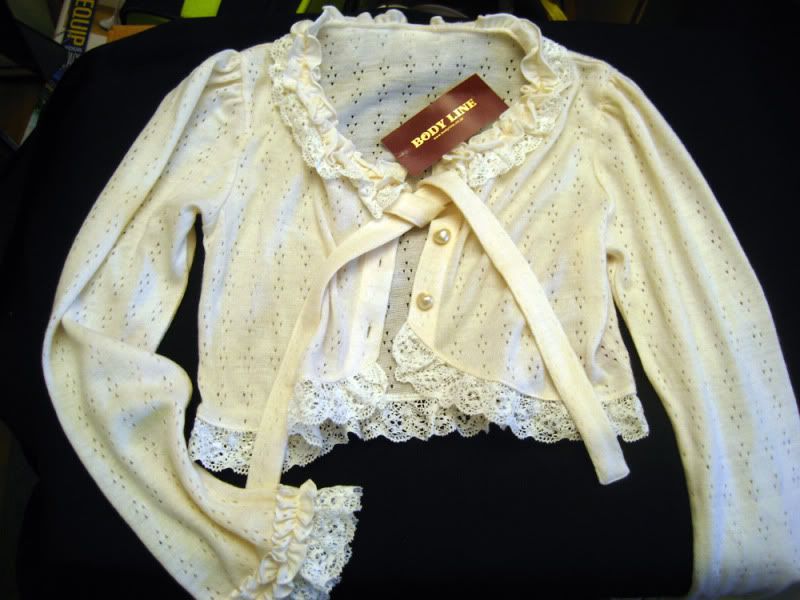 I also have a bunch of handmade lolita jewelry and charms in my
etsy shop
. Thanks for looking!