~I ship from BC, Canada
~All prices in USD
~Shipping and PayPal fee is NOT INCLUDED
~PayPal only
~Priority goes to person who leave PayPal address first.
~I ship ONLY WITH TRACKING
~Both my parents smoke and I have two cats. Cats aren't allowed in my room, but if you have pets, you know that the hair travels.
~Feedback is at: http://community.livejournal.com/eglfeedback/544563.html

ON TO THE CLOTHERINGS~

BTSSB Snow Dot JSK

This is an amazing dress, great color, but it looks pretty bad on me. Only tried on a few times by me, only worn once by the previous owner. The only damage to the dress is on the inside detachable breast part one of the buttons has been replaced with a white one, though it's not noticeable at all while worn.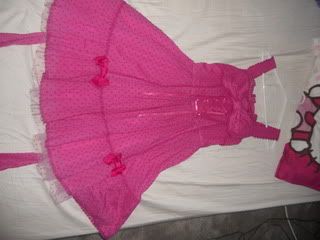 Length: 90 cm
Bust: 85-94 cm
Waist: 74-84 cm

$165 USD

BTSSB Headbow

Just a really big bow. The previous owner kept the headband it came with, so on the back there's only a safety pin type thing in the back. You can pin this bow to a dress, or pin it on a headband so get some head eating going on. What I actually did was just stitch it to a headband to make sure it stayed on there. But you do what you want.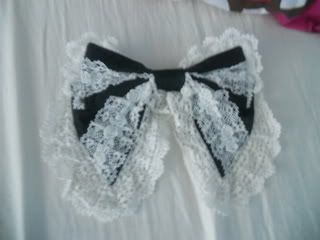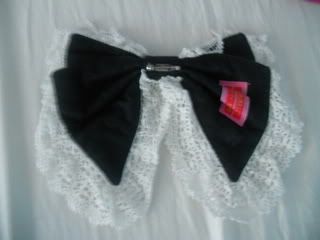 $15 USD

Thanks for looking!