The Nitty Gritty:

*All prices are in USD.
*Feel free to make reasonable offers for items.
*No offers via PM Please. I like to keep everything out in the open. If you have agreed to buy an item, feel free to send a PM with your PP address if it makes you feel more secure.
*I only accept Paypal.
* First to leave their PP address gets the item.
*US buyers only. Sorry...
* Leave your zip code to ask for a shipping quote.
* I am not responsible for items once I have shipped them out.
* If you would like tracking or insurance, let me know.
* All sales are final.

*Feedback can be found here: http://community.livejournal.com/eglfeedback/497353.html

**Note: I have two cats. They are not allowed in my closet, but their dander (and sometimes they themselves) can be sneaky. All items will be lint brushed before being shipped out.**

*HAPPY SHOPPING!!!

1. Rose Melody Black JSK: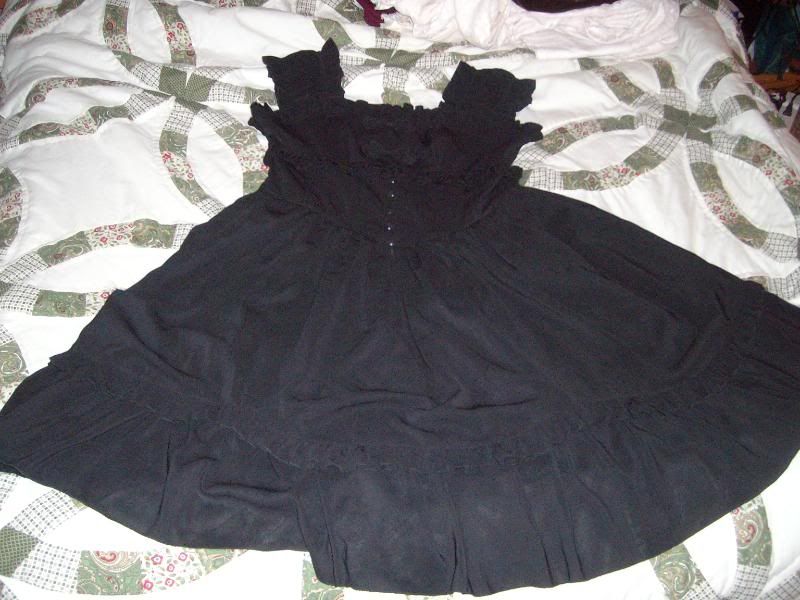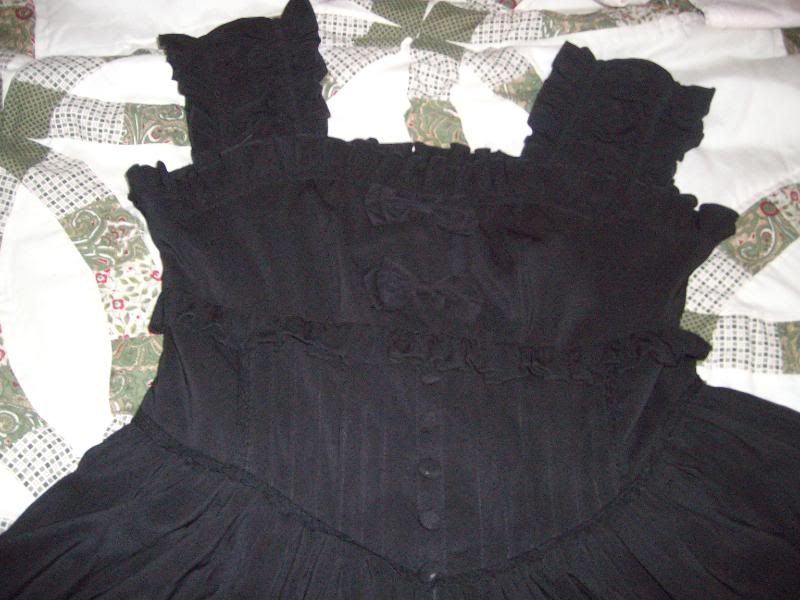 This is a beautiful JSK from Rose Melody. The material is a nice, soft, chiffon. it is BNWT and has only been tried on by myself and its previous owner.

Measurements: Bust: 38", Waist: 33", Length: 36".
Asking Price: $60 plus shipping



2. Offbrand Sailor Cutsew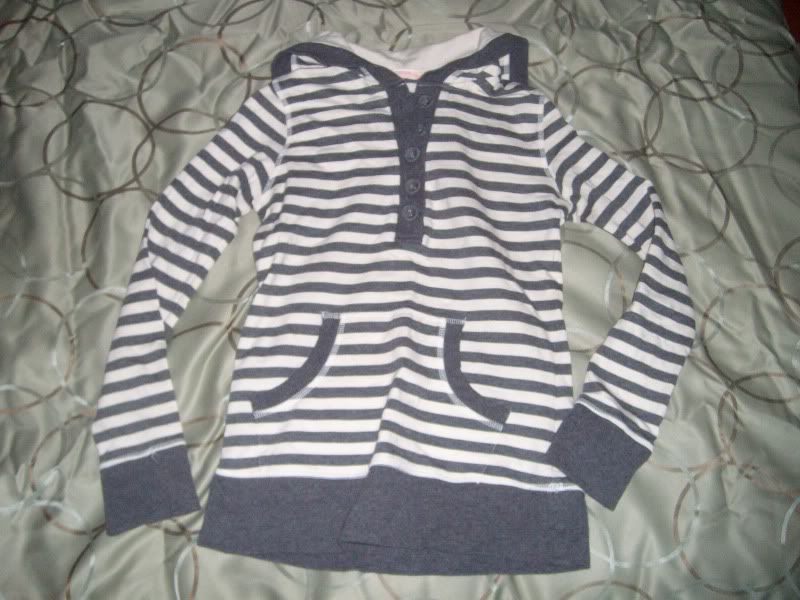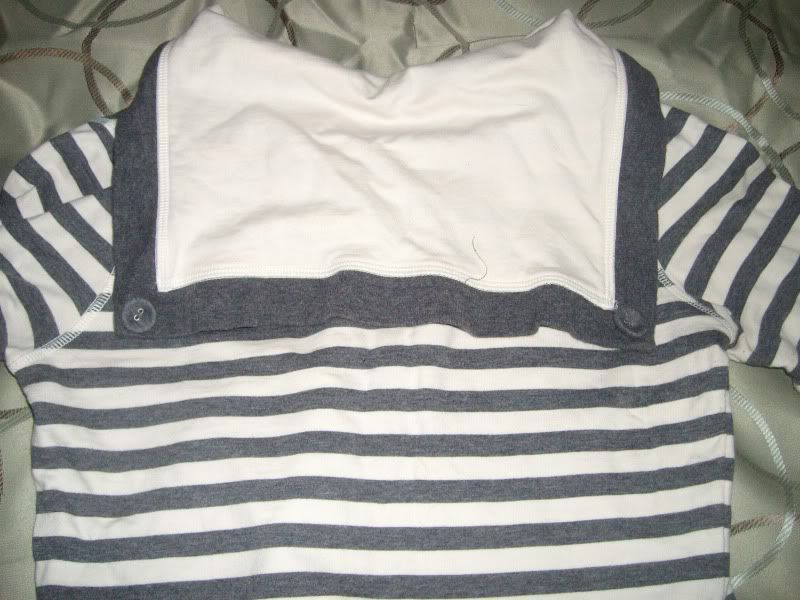 This adorable cutsew is reminiscent of AATP. It features gray and white (almost off-white) stripes, a sailor collar with button detailing, covered buttons, and pockets! I am its second owner, and it has only been worn once by me, after which it was dry-cleaned.

Measurements: Bust: 35" MAX, Waist: 26"-30" (could possibly stretch a little more) Length: 23" , Sleeve length: 23"

Asking Price: $15 plus shipping


3. Offbrand Plaid OP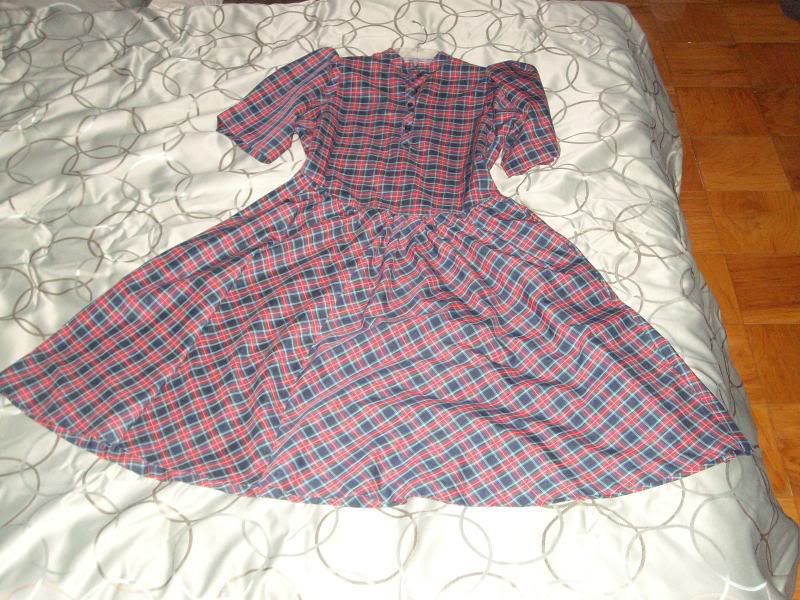 I bought this from another user on the community. it is perfect for taller lolitas! The skirt is very full and can accommodate a lot of poof! It even has hidden pockets! It has only been tried on once by me.

Measurements: Bust: 36" (I have a 36" bust on the smaller cup end, and it fit me with room to spare, so there may be some wiggle room) Waist: 32" Length: 44"

Asking Price: $25 plus shipping OBO


4. Offbrand Brown Velvet Kodona Pants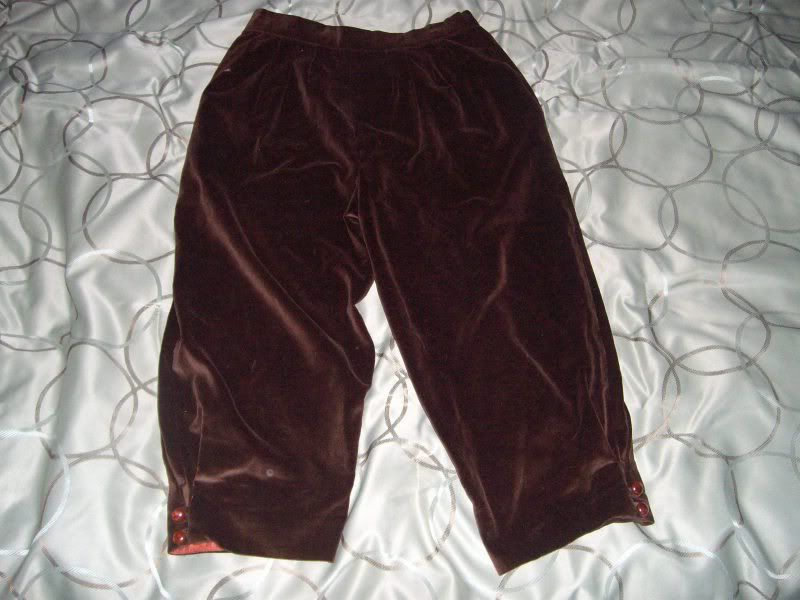 These crop pants are perfect for Kodona style! They zip up the back and are made of a very soft velvet. There is very cute button detailing on the cuffs of the legs. Unfortunately the back button at the waist is missing, but can easily be replaced.

Measurements: Waist: 26"~, Length: 29", Hips: 42", Calf Circumference: 14"

Asking Price: $15 plus shipping


5. Beige and Black Wool Hat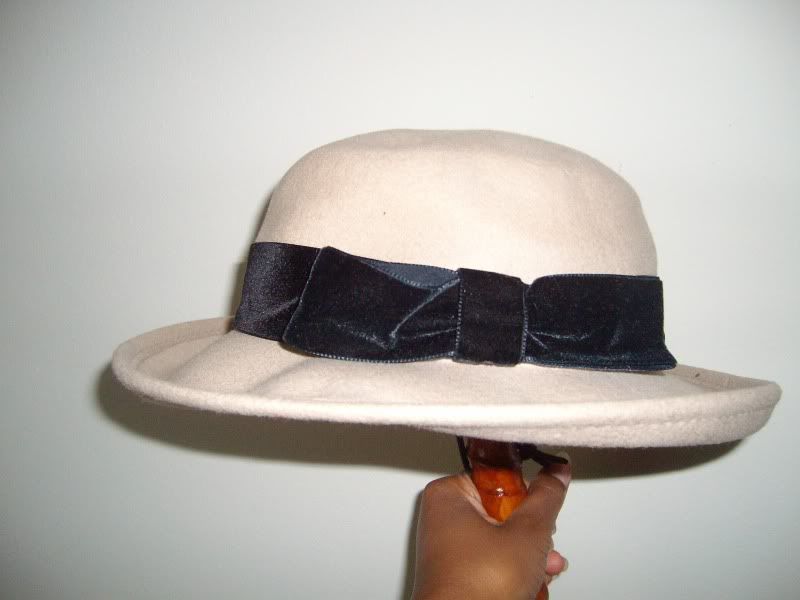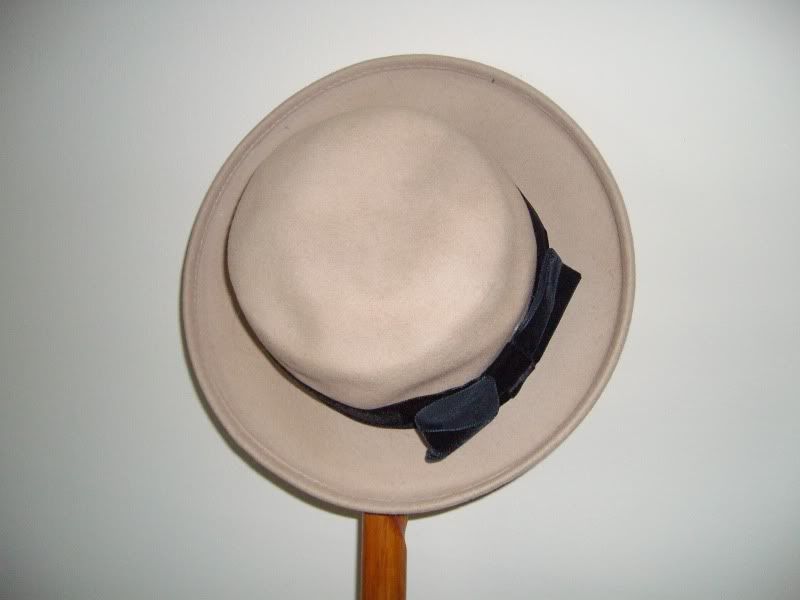 Bought this at a thrift store, but it was too small for my head T_T. it's a nice beige wool with a velvet ribbon bow. There is a tiny spot on the brim, but as you can see in the picture, it is hardly noticeable.

Measurements: Circumference: 21"

Asking Price: $10 plus shipping

6. Vintage Black Aristocrat Jacket/Bolero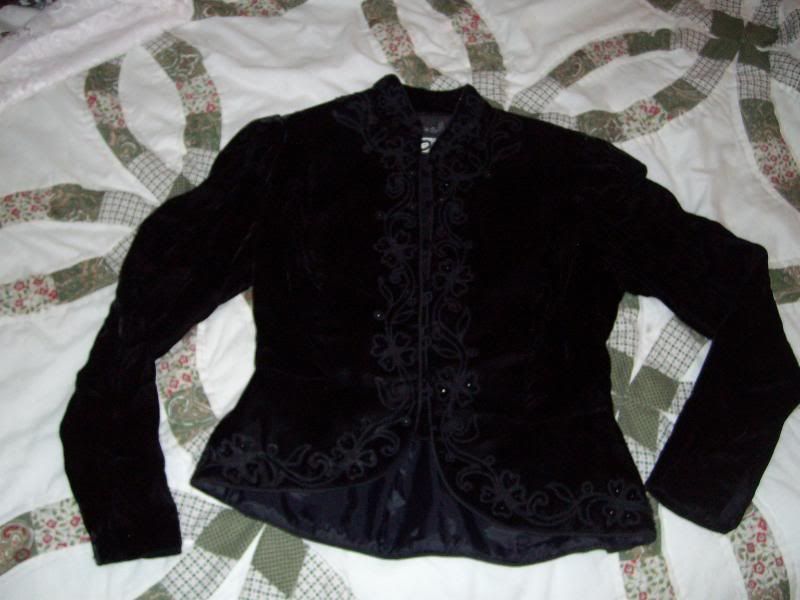 This black bolero has beautiful embroidery and beading around the borders Bought from another user on the community and sadly it didn't fit me.

Measurements: Bust: 34", Waist: 29" Sleve Length: 23"

Asking Price: $20 plus shipping.

7. Vintage White Dress.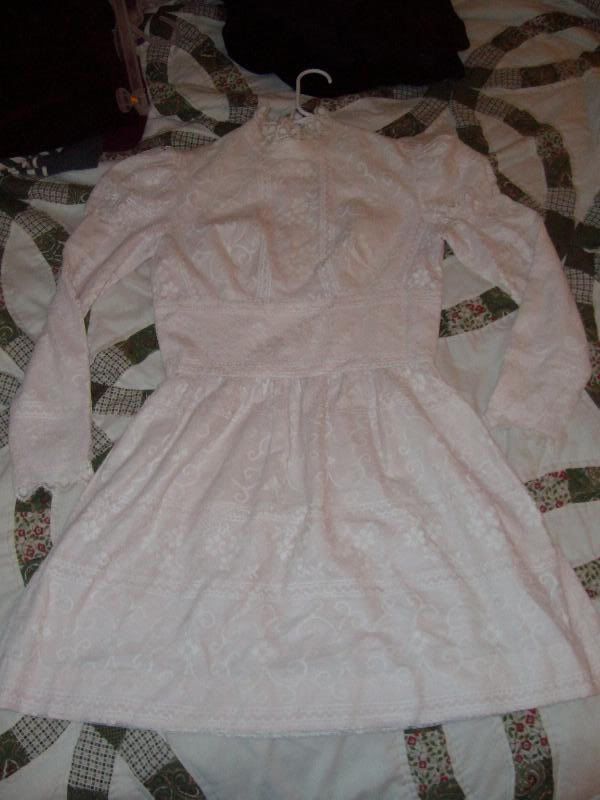 This white dress is made of lace with a beautifully classic design. Yet another item that just doesn't fit me... Best suited for the more petite Lolita.

Measurements: Bust: 36: Waist: 30" Length: 33", Sleeve Length: 23"

Asking Price: $15 plus shipping

** Thanks for looking! :) **