♥ My feedback is here
♥ Other feedback and items are at my Etsy shop!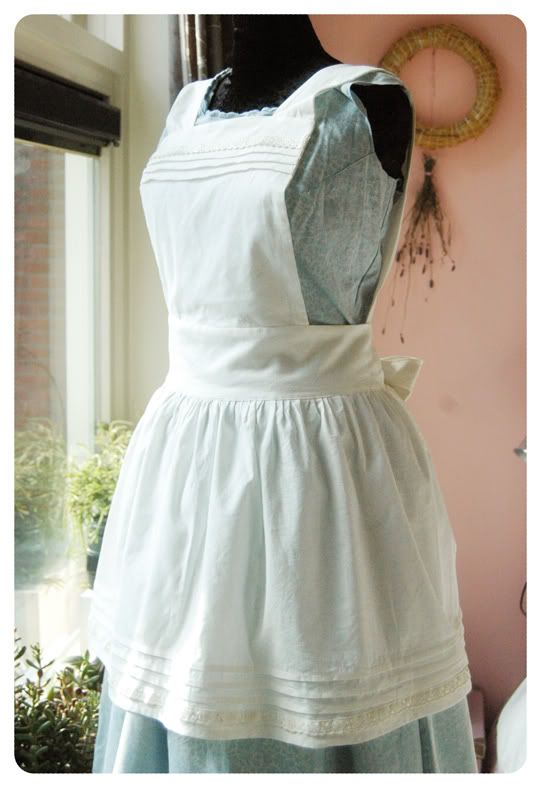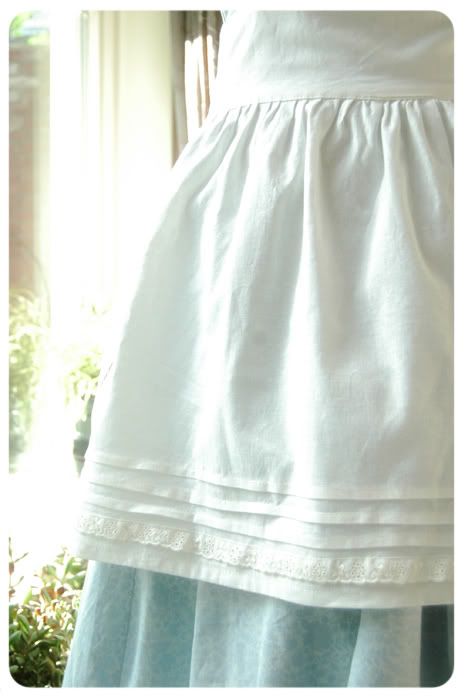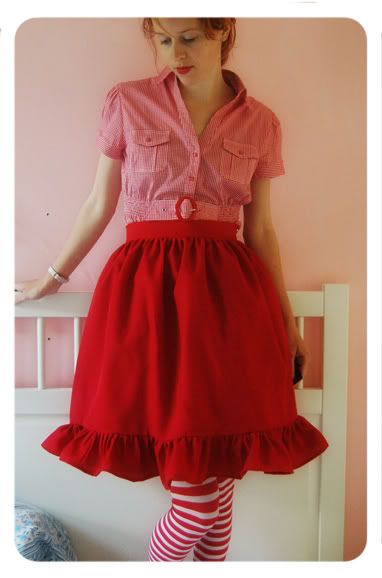 This set consist of a red skirt and a white apron. The red skirt has a zipper and a button at the side, and elastic in the back for comfort. the hem features a big ruffle.

The apron is tie-on in the back where you can make a big bow. The shoulder straps can be tied behind the neck or buttoned to the skirt part. The apron features pintucks and lace as decorations.

Skirt size:
Length: 57 cm / 23 inch
Waist: 77-90 cm (30-35 inch)

Apron: one size fits most

Asking 70 Euro / 90 USD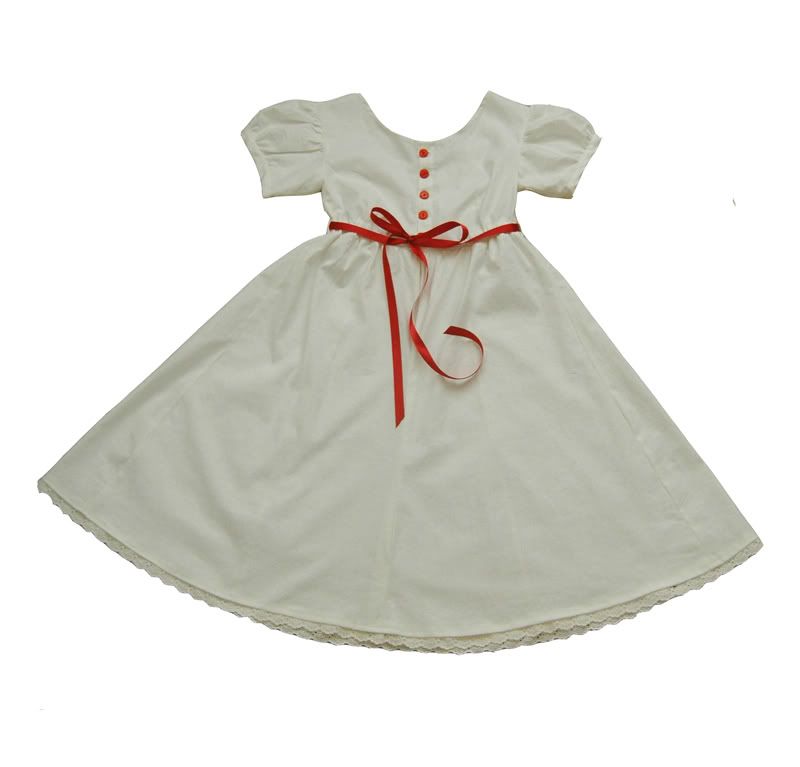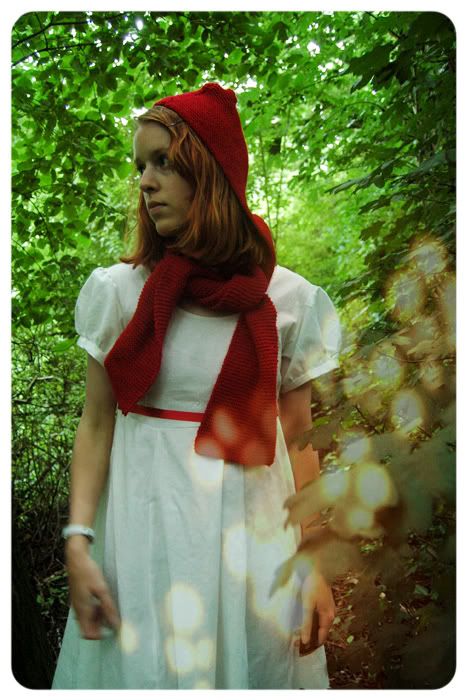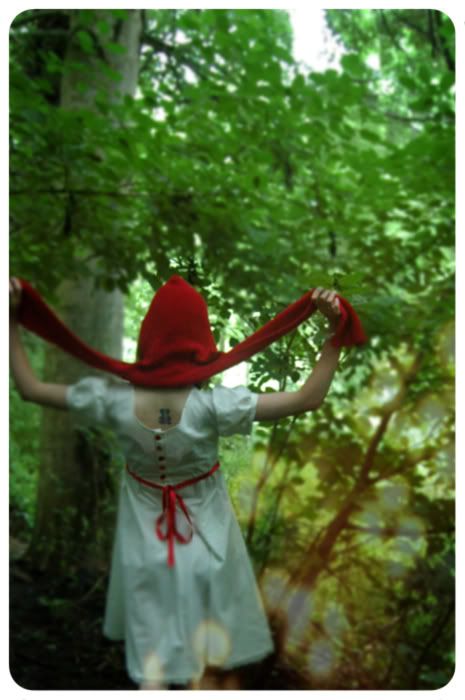 A very cute dress, which buttons in the back with red buttons. The dress is high-waisted, with bits of elastic at the side so that it will fit comfortably. You can also tie it with a red ribbon (or switch it out for other ribbon). The hem is decorated with lace. The dress features little poofy sleeves.

Bust: 90 cm (35 inch)
Waist: 70-85 cm (27-33 inch)
Length: 100 cm (39 inch)

Asking 80 Euro / 100 USD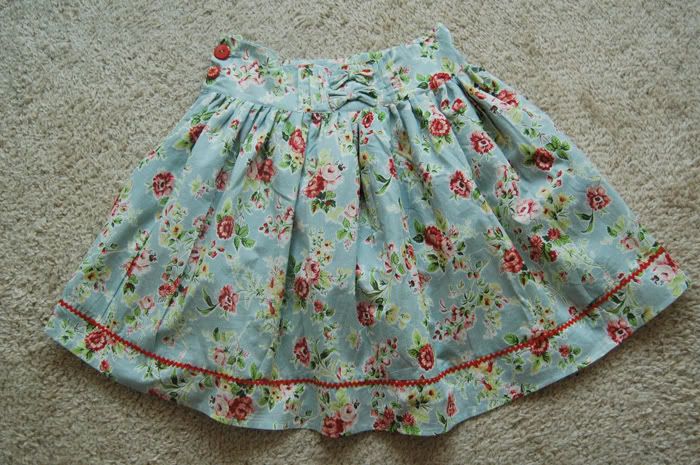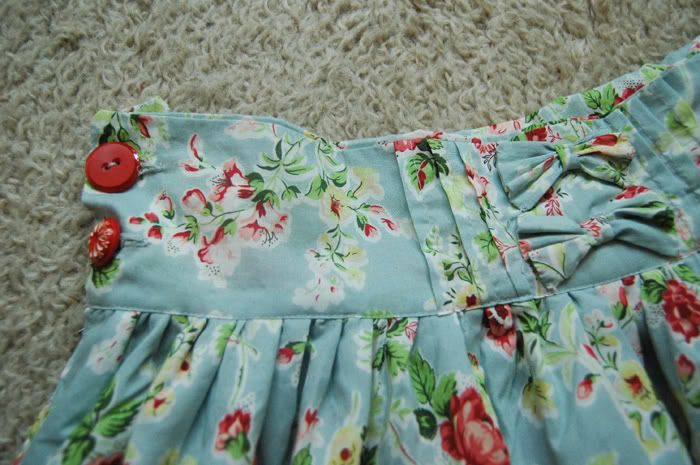 A very cute bell-shaped skirt with a bit of a high waist, decorated with pintucks and bows. The skirt features two red buttons at the side (with a zipper to open it) and a red ribbon at the hem. It is lined with silver satin lining.

Waist: 77 cm (30 inch)
Length: 50 cm (20 inch)

Asking 44 Euro / 55 USD


Older sales, lowered in price!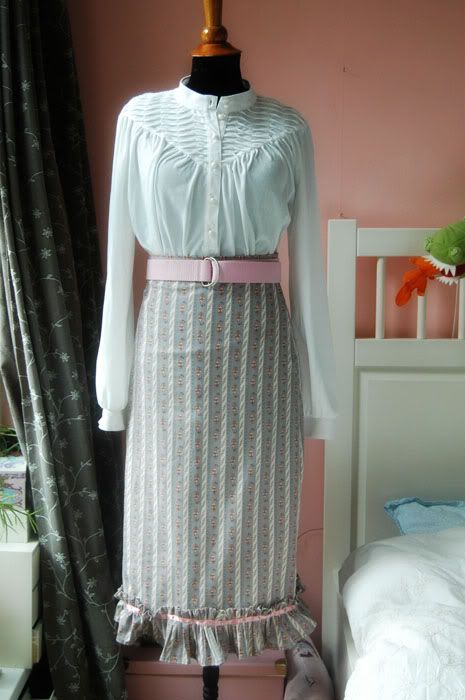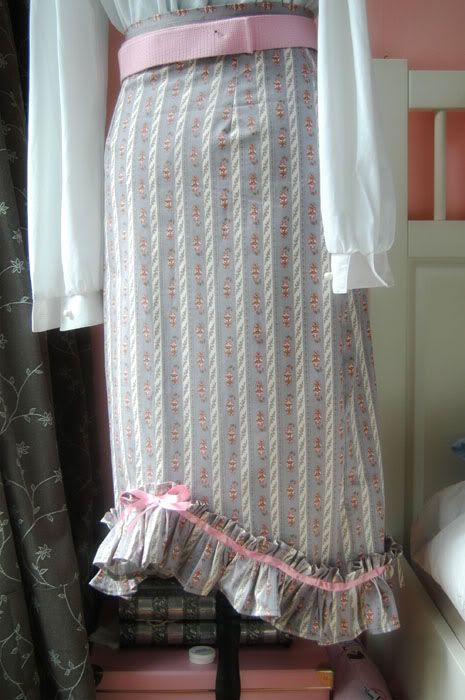 A very cute and slim-fitting skirt in a grey stripe, with a ruffle, pink ribbon, and pink bow in the back. The skirt closes on the side with a zipper and hook-and-eyes.

Waist: 68 cm / 27 inch
Hips: 90 cm / 35 inch
Length: 77 cm / 30 inch

30 Euro / 40USD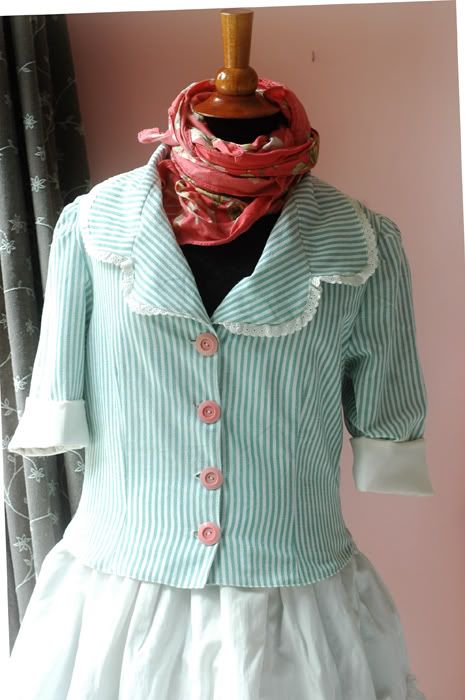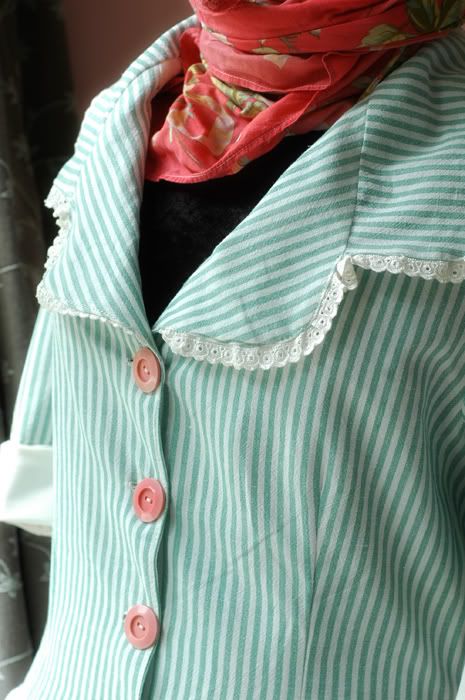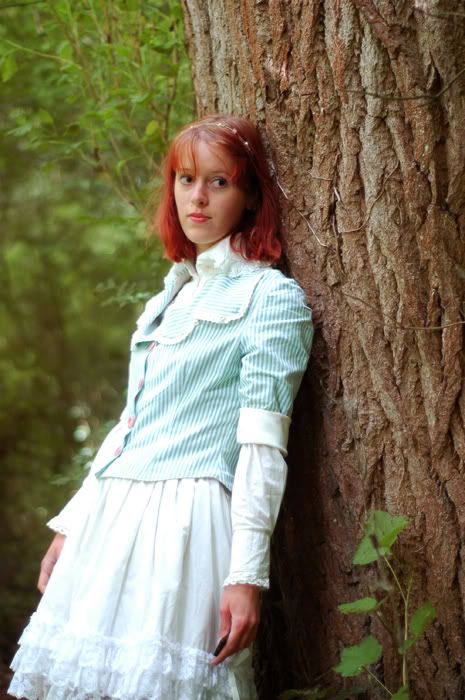 A very sweet short jacket in a bit of a rococo style, made from green striped cotton. The sleeves are 3/4 length and finished with a white cuff with a button. The inside is lined with a pale peach pink cotton with flowers. It closes on the front with four pink buttons. The lapels and collar are edged with lace.

Bust: 90 cm / 35 inch max
Waist: 85 cm / 33 inch max
Lenght: 50 cm / 20 inch

40 Euro / 55 USD