~I ship from The Netherlands
~I AM OPEN TO TRADES, just try.
~I have still 0 feedback at: http://feedback.ebay.nl/ws/eBayISAPI.dll?ViewFeedback&userid=nemurihimex (if you buy, please leave feedback!<3)
~I AM ALSO VERY OPEN TO OFFERS.

Innocent World poodle socks: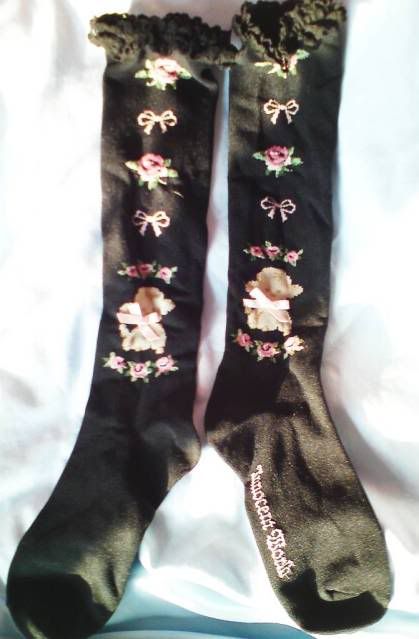 Only tried on, so still in perfect condition.
$38 SHIPPED WORLDWIDE.


Baby the stars shine bright bear


I really have no idea what to ask for this. Never even opened the plastic.
Please name some price, or a trade.
She's 23cm tall.(or small) ;)
SOLD!

Metamorphose kneesocks: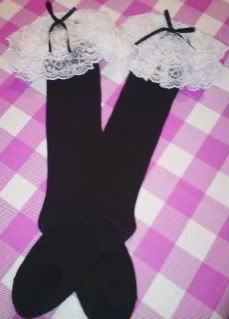 Only tried on, perfect condition.
$25 SHIPPED WORLD WIDE.


GLP Minihat:


Bought about 3 years ago at MFashion, for about 40 euro's.
$25 SHIPPED WORLDWIDE.


Possible trade: Black RTBU Miracle Candy Replica (FOR PINK!)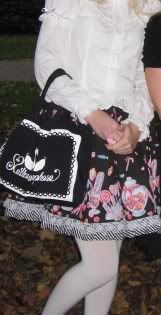 I'd trade it for the pink replica skirt, or op please.
I couldn't find a good picture, so I'll make a better one soon if people are interested.



So this was all for now, please don't hesitate to ask questions or make offers!