Terms & Conditions:

- Payment via paypal and only paypal. I will take on all paypal fees of course.
- Prices INCLUDE SHIPPING to the US (tracked). Other countries should inquire so I can estimate shipping costs.
- I am not responsible for the package after it leaves my hands.
- I will try to ship out items as soon as possible. Please note though, that my parent will be getting surgery done over the weekend, so sending out items may be delayed until Monday. I apologize for any inconveniences, and will inform you if anything else comes up.
- I am not interested in any trades.
- I have +33 positive feedback; no negative or neutral.
- All items come from a smoke and pet free home.
- Any questions, please ask! c:



-Metamorphose Shoes

(I'm unsure if they have an official name)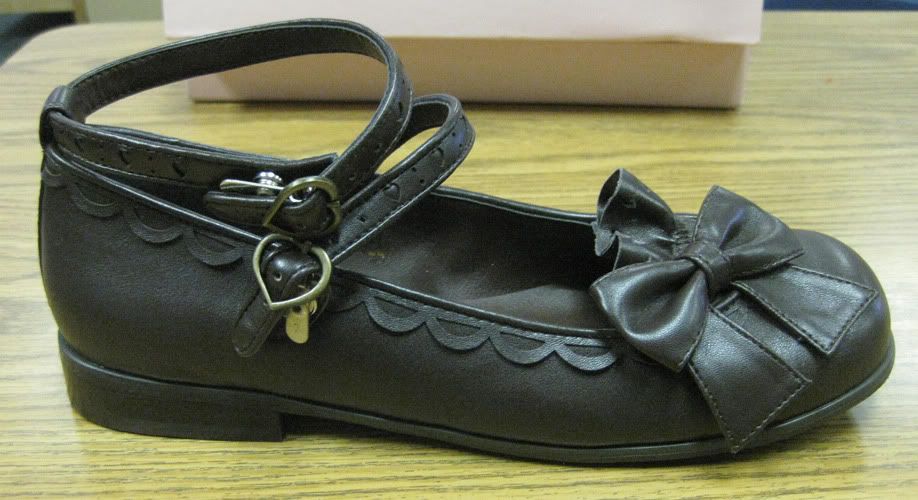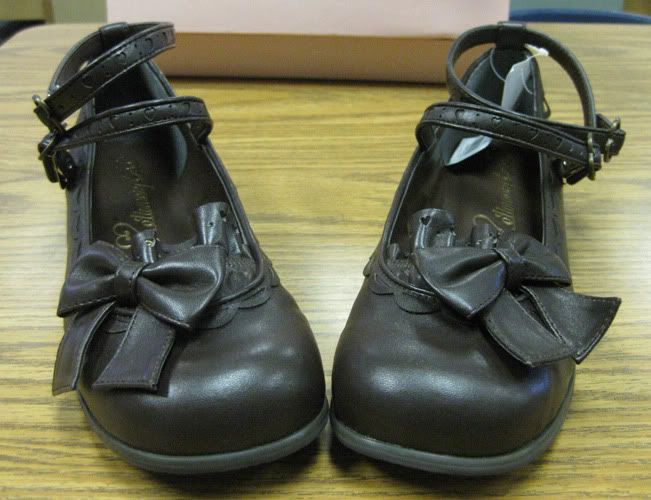 Box | Box Detail | Strap Detail | Clip on Bows

Price: $95
Colour: Dark Brown
Size: LL; about US size 8.5
Includes: 2 additional small clip on bows. I'll also be sending everything in their original Meta box!
Condition: Like new. Only worn outside once. No scuffs or damage.
Reason for selling: I just don't think these suit me as much as I had hoped. :( Please give them a loving home!

-----
-Candy Violet Paris Chic SkirtStock photos:


My Photo
Price: $55
Colour: Pink
Size: M (sold out on the website!) ~27-28" waist
- NOTE: This skirt sits low on the hips, and the 'yoke' waistband allows you to wear t-shirts/cutsews without the skirt poof getting in the way. So if you're an inch or two bigger than 28 inches in the waist, you can wear it a little higher so it's at the waist instead of the hips.
Condition: Great! Only worn once. There are a few very small stray threads, but that's the only noticeable flaw I can find.
Reason for selling: Too much pink for me, haha.

-----

-'Lovely Latte' ORIGINAL SOLD!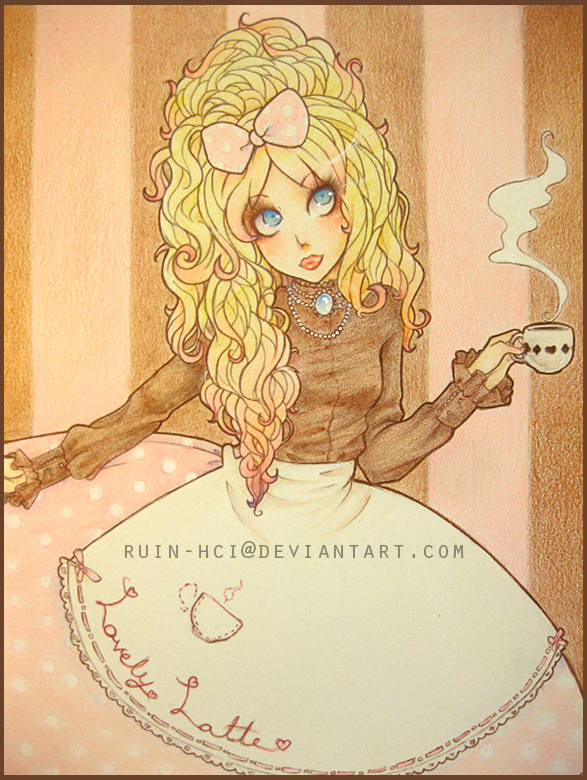 Price: $25

- Prisma colour pencil on smooth bristol paper.
This is the original illustration, not a print! The watermark is not on the original.

Please note, the original's colour is slightly brighter than shown here. This photo has also clipped the edges of the image a bit, and overall lowered the image quality. (FFFUU CAMERAS haha) It looks MUCH better irl.
The original is a few cm short of A4 size. (8 X 11")
It will be signed before mailed out. :)
Reason for selling: It's...just been sitting in my room, haha, so it's a little old and I don't know what else to do with it. I rarely do traditional work anymore, and even more rarely ever sell originals.
--

Thank you!