Database feedback page: here.
I do not smoke or own pets.
I work Mondays through Fridays so I usually communicate in the evenings and on weekends.
Payment is through Paypal only, and all prices are in US dollars.

My proof of ownership is Lio, who will appear in (almost) every picture: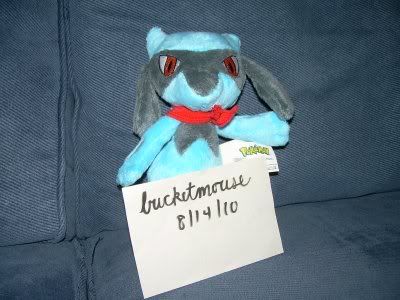 Lady Heather's Fashions (Fan + Friend) Pink Dress
This dress has probably been worn for a total of 8 hours. It no longer fits me since I received it.
The sizing is marked as 16UK/14US/XXL but there is shirring and corsetting in the front for larger busts. There are also non-removable waist ties, detachable sleeves and two bows on pins near the bottom of the skirt. The length is WAY below the knee for me (I'm 5' 5"). There is a small spot on the left upper sleeve and there is some dirt on one of the waist ties (I stepped on it as I was bringing it home from the dry cleaners.) I tried my best at cleaning off the dirt and got most of it off but some still remains.
I am selling this for $60/BO, not including shipping, and I would prefer to ship this within North America.

Stock Picture: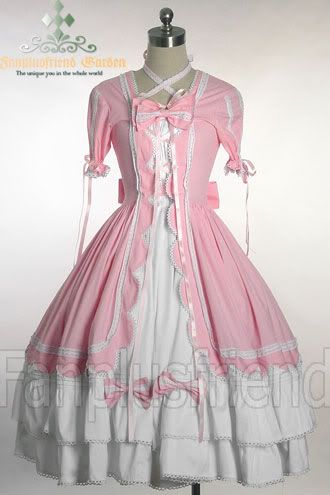 Proof of Ownership: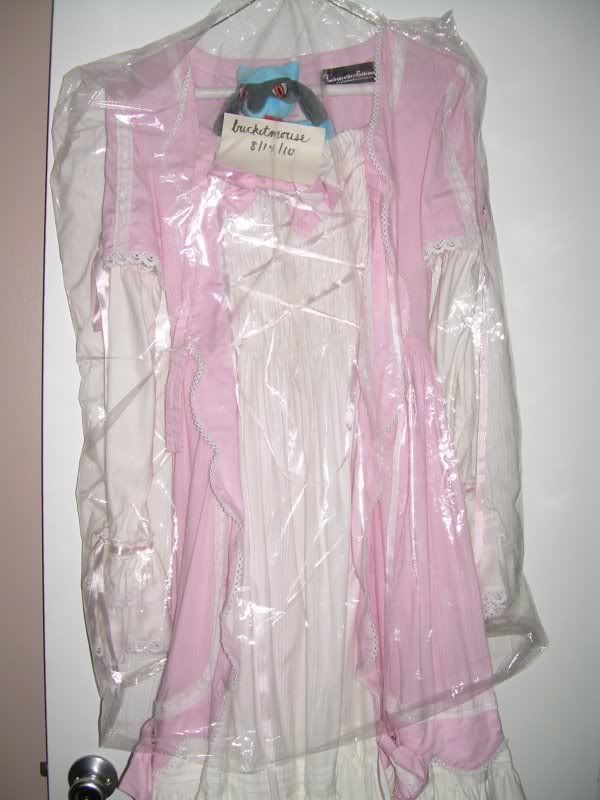 Picture of spot: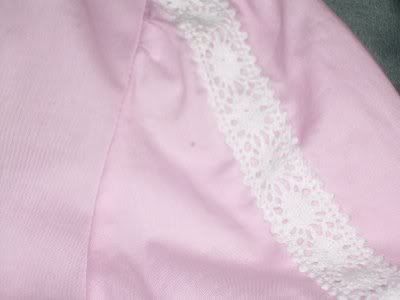 Picture of dirt on waist tie: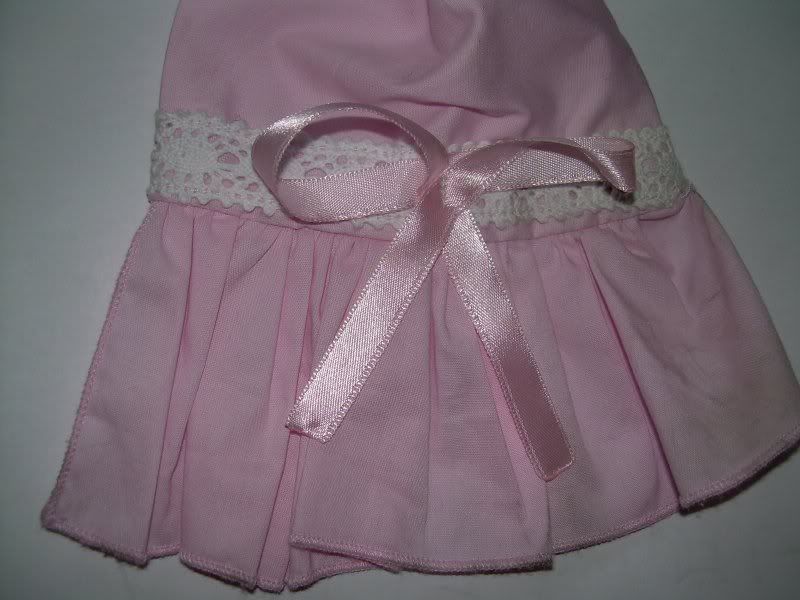 Pictures of the dress being worn: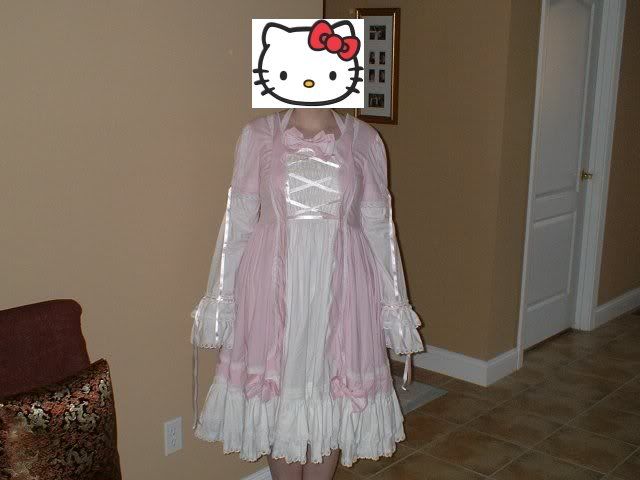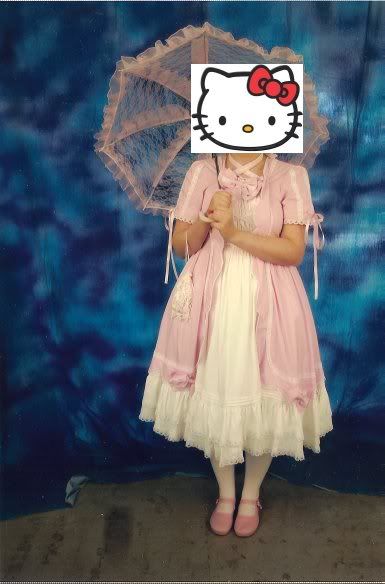 Sweet Cookie Charms
I made these as part of the calling card game at Otakon and ended up not giving all of them out. They are Fimo cookies with puff paint frosting and glued on rhinestones.
They are $4 each, not including shipping.
Each of them has a symbol and my initials on the back (this was a requirement of the game).
If you want me to remove the cell phone strap and just put in a normal jump ring, let me know when you make the request.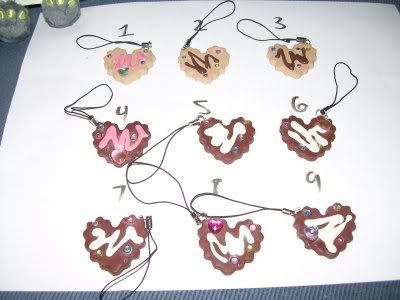 THE FOLLOWING CHARMS ARE AVAILABLE: 1, 2, 3, 4, 5, 6, 7, 8, 9
THE FOLLOWING CHARMS HAVE BEEN SOLD: