- Paypal Only
- Shipping is NOT included. Tell em your location and I will give you your shipping cost.
- International buyers welcome.
- I own one dog, she is allowed nowhere near my clothes.
- Feedback page:
community.livejournal.com/eglfeedback/744907.html
Alice Cookie JSK

190 170 150 USD
Measurements
Bust-approx. 88-108 cm max

Waist-approx. 72-88cm max

Total Length-90cm


I bought this second hand as my first Lolita dress to see what styles I liked. It seems I'm not as fond as sweet as I thought I was and the bow on the chest makes my boobs look bigger. The chest shirring allows for it to stretch to about 102 CM but it is NOT comfortable.
Waist tiet allow it to go smaller.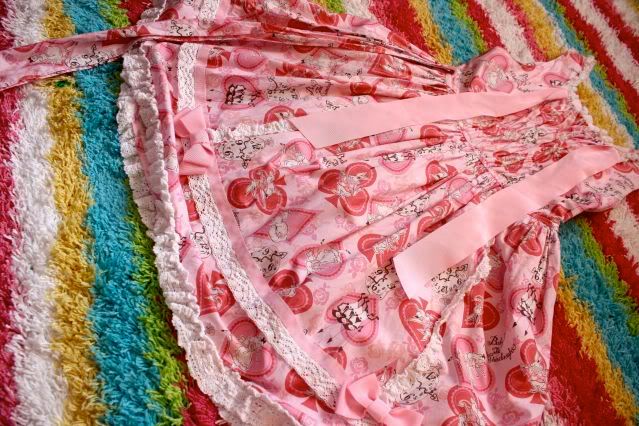 SLIGHT DAMAGE: I bought this secondhand and upon taking it out of the package, one of the buttons came loose and I simply secured it back on with some extra thread. THE BUTTON NEVER CAME COMPLETE OFF. Picture here: Click!
Extra pictures: Click!

Thanks for looking!