-I am located in the UK
-UK Shipping is included in the price. For overseas it is £5 for shipping.
-First to leave paypal gets the item.

EGL Feedback

I'm selling this beautiful Innocent World dusky pink set, which comprises of a skirt, jabot (NWT) and headpiece. The skirt and headpiece were bought second hand through the sales community but have never been worn.




Unstretched it measures 13". It fits me at a 31" waist not will not go anymore than that.

one
two
three
four

For this set I am asking for £80 shipped in the UK



I am also looking to trade a gorgeous Meta Toybox empire waist JSK in the black colourway.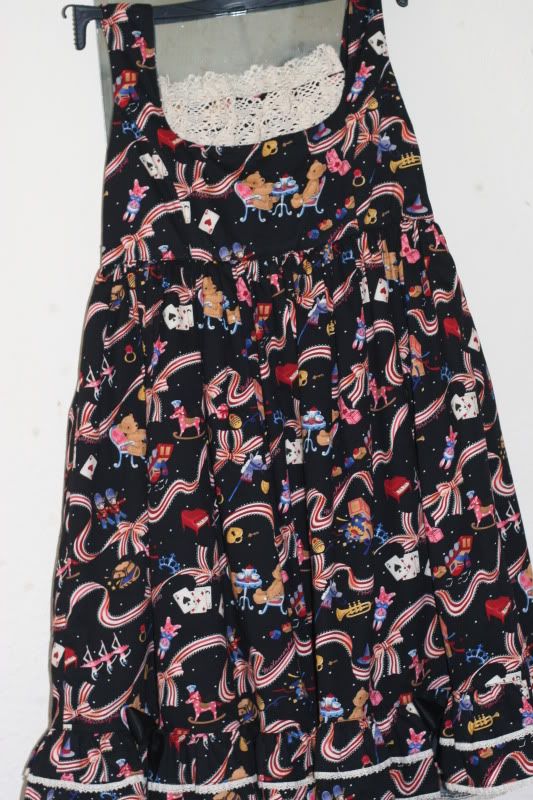 one
two
Worn picture

It pains me to part with it, as it was one of my dream dresses, but it simply does not fit me in the bust. I don't reccommend it if you're above 34" (I'm 36" and I find I get extreme boobloaf). It had a tiny bit of shirring in the back but not enough for larger sizes.

I am the second owner of this JSK. I bought it on ebay and I think the first owner wore it once. I myself have worn it twice for very brief periods. It is in excellent condition, with no stains or rips.

I would like to trade it for a brand print JSK in black or pink colourway, that can fit a 36" bust and 31" waist.