All prices are in USD.

I ship from North Carolina, USA within one week of purchase.

First to leave Paypal has priority. I only accept Paypal.

I will accept holds for 20% of the item price and will hold for 2 weeks.

I have +16 feedback here.


**I apologise for bad photos, but I don't own or have access to a decent camera at the moment**

BtSSB White Cutsew Dress [size large]

SOLD to
ririnhime
It's a wonderful, soft dress that could even potentially be worn under another dress or JSK, but it's just too hot where I live to have such a thing under ANYTHING, and I don't often wear white as it is. Brand new, never worn or tried.

Waist: 12 inches flat, will stretch
Bust: 16 inches flat, shirred in front
Length: 38 inches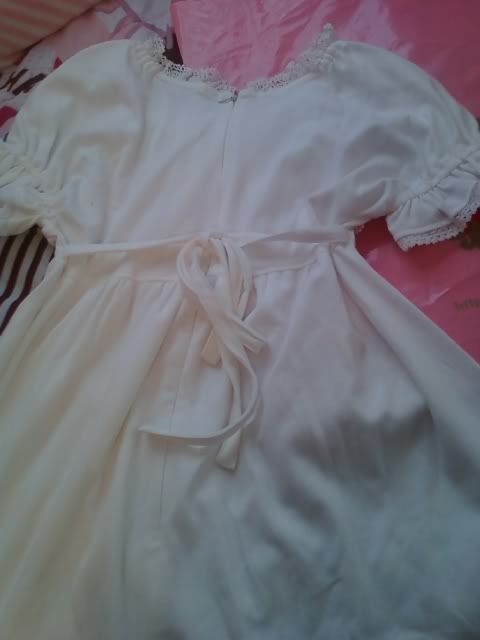 Closeup of front
Closeup of bottom
Bodyline Platform Mary-Janes [size 24.5] [blue]
- $19 [shipping NOT included]
Platform Mary Janes from bodyline, a bit too high for me to walk in because I'm already quite tall. I own a white pair and they are very comfortable; the front is curved to add to the ease of walking. Not worn or tried, matte finish.
Bodyline Platform Mary-Janes [size 24.5] [pink]
SOLD to
lunaneko
Platform Mary Janes from Bodyline, exactly the same as the last ones, but with a glossy finish. These have been worn for a few minutes, long enough for me to get some small scuff marks on them.
DAMAGE: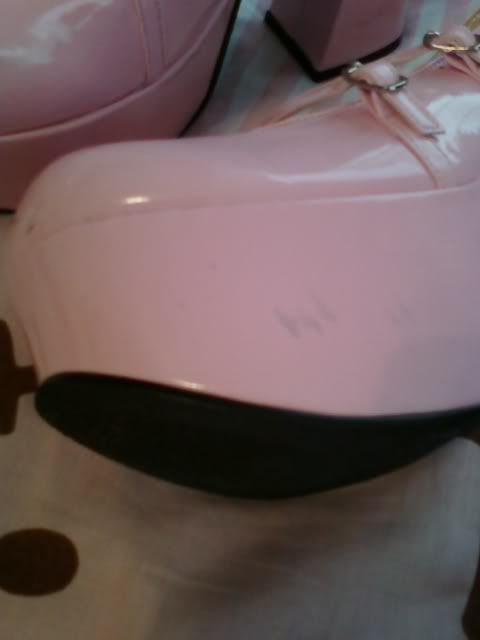 Thank you!
NOTE: For trades, show me what you have and maybe we can trade. I have nothing in particular I'm looking for at the moment and would prefer to sell, but I am more than willing to at the very least look. :)