♥ I ship from Vancouver, British Columbia, Canada
♥ Shipping is not included in price, and varies depending on your location. After I have shipped and provided proof/tracking, I am no longer responsible for your package.
♥ I have positive feedback at the feedback community
♥ also posted to angelic poodle.



Angelic Pretty Memorial Cake JSK & Matching Bonnet - $400USD + Shipping.



(image belongs to crazy spork i am, who I purchase from)



(image belongs to me!)



Purchased in like-new condition from
crazyspork_i_am, without tags. Worn twice by me. Halter straps are included, but one button is missing. Price reflects this.

I will separate the set only if I have buyers interested in both.
JSK individually - $360USD + shipping
Bonnet individually - $40USD + shipping



Angelic Pretty Pink x White Wrist Cuffs - $30USD + shipping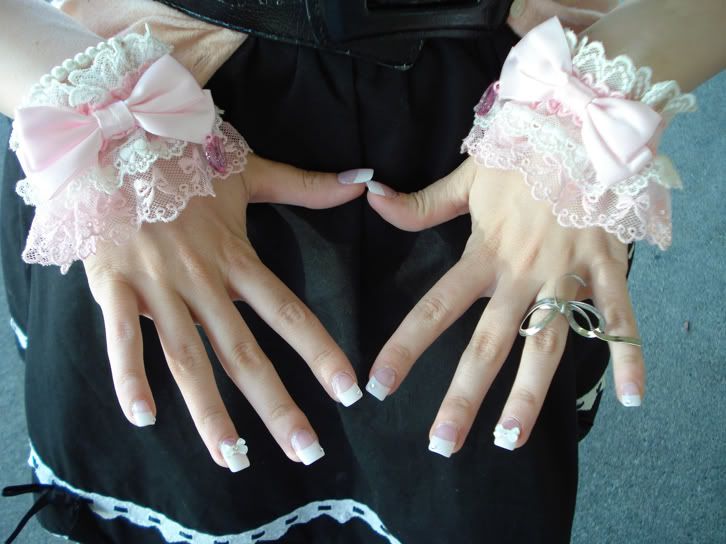 (image belongs to me!)



Purchased in like-new condition from Angelic Poodle community, without tags. Worn three times by me.

I will sell all three items together for $420USD if anyone is interested in the little set!

Thank you ♥