~I only accept Paypal as a form of payment.
~No e-checks please.
~Prices will include shipping within the US and Canada. If international, please comment with your info to see about shipping rates.
~Currently NOT looking for trades.
~Will NOT do holds, priority goes to whoever can pay first.
~I am NOT responsible for lost mail/packages.
~Feedback found here

I am selling the beautiful and amazing skirt because I finally found the JSK version that I want. Please note! I have worn this skirt twice already, still in EXCELLENT condition! Only a few minor wrinkles due to storage and packing.

I am currently out of town and do not have any detailed photos on hand, but here is a link to my poupeegirl as proof of my possession.

And a photo of it worn.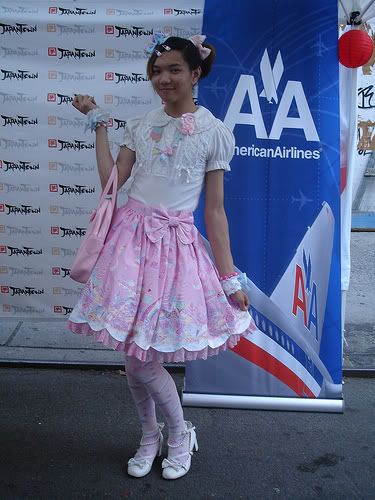 I am asking for $275. The reason for this price is because I still would like to make back a little of what I paid for, to get this skirt. Fabric swatch and extra button included. (SOLD)

Also, fee free to make an offer that is within reason. I will take them into consideration.

Thanks for looking!