FEEDBACK: http://community.livejournal.com/eglfeedback/249675.html

-Paypal only, I do not charge fees.
-Prices include shipping within the US via first-class postage w/delivery conformation. Insurance or international post is extra.
-I have two dogs and a cat, I try my best to keep them away from my clothing and will lint roll everything before it's shipped out.
-I am interested in trades if no one is interested in buying. Everything is OBO- if no one else has commented after a day I'd be willing to go a bit cheaper.

AP Dreamy Doll House Headbow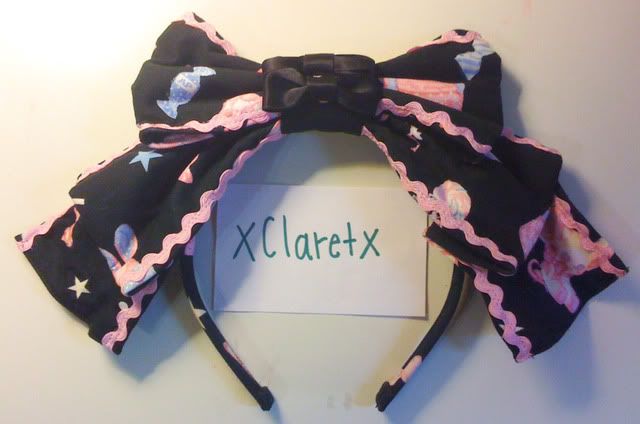 Excellent condition. I got it with a DDH jsk as a set, but the bow is too silly looking on me. I am assuming the original owner wore it only a few times, there are no spots or tares.
PRICE: $35.00 shipped

SOLDBtssb Cutsew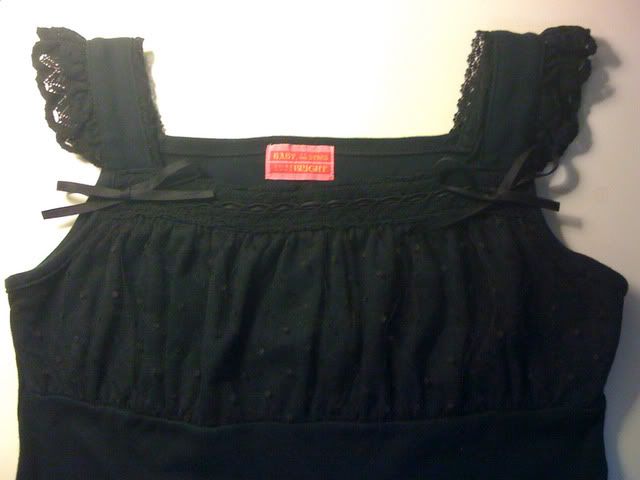 This Btssb cutsew is in great condition, I bought it second hand and have worn and washed it twice. There is no pilling, stains, or tares. It has beautiful lace on the straps and along the top of the shirt, has cute ribbon ties on each side, and has dot tulle above the bust. Very cute, works best for people with short torsos.
Bust: 34-36in
Length: 17in
PRICE: $40.00 shipped (I would also like to trade this for another black, pink, or red cutsew)

PENDINGSwimmer Heart Bag (large version)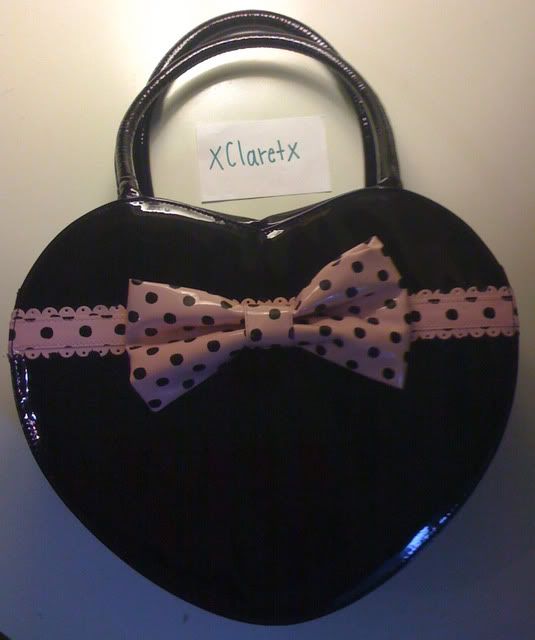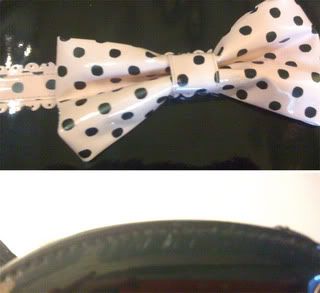 There are a few small flaws on the bag just from use. The bow on the front has a dot that has smeared (manufacturing error) and one that is a little scratched off, this could be fixed with sharpie easily- it doesn't really effect the overall look of the bag that much. There are a few small scratches here and there just from use. I tried to show the faint marks in one of the corners in the second picture, but they not very obvious unless you are looking for them. I have used this bag two times, and it's still in great condition.
PRICE: $45.00 shipped

Thanks, if you have any questions please feel free to ask!