I am taking offers on my Angelic Pretty Wonder Cookie SK and headbow set in Black.
The skirt and bow are in perfect condition and still have the tags with fabric swatch and spare button
I am offering the cookie print socks for free with the set as they are damaged due to a laundry accident.
As a result the highlights have turned slightly grey.

i'm looking for around $230 plus shipping.
I don't mind if taking lower offers as I really want this to sell so please feel free to haggle as much as you like
Black really isn't my style :)

my feedback is availiable here: http://community.livejournal.com/eglfeedback/312446.html

Proof of ownership photos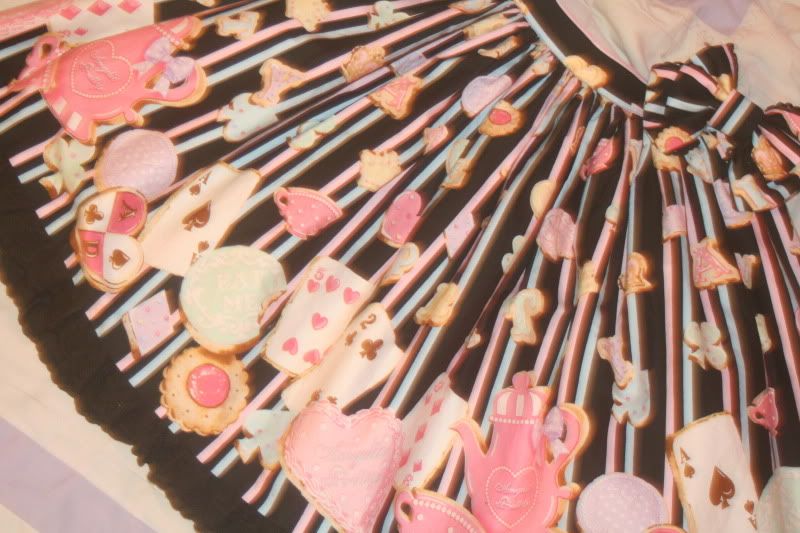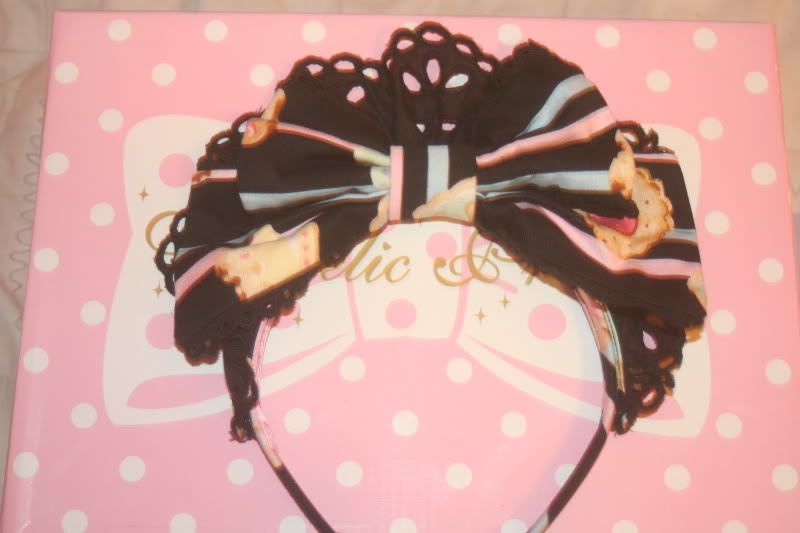 Thanks for looking!