Payment and shipping:

* Prices are in euros and don't include shipping cost
* I accept Paypal and bank transfer (bank transfer only for orders within the EU)
* I ship from Finland


Feedback:

I have a feedback page in eglfeedback community and I also have lots of positive feedback in my selling journal:
http://community.livejournal.com/eglfeedback/263254.html
http://millenaire.livejournal.com/4946.html


DS: Apple print dress and matching bolero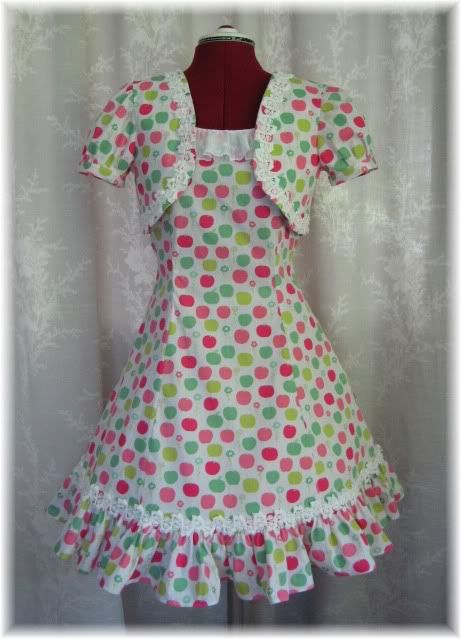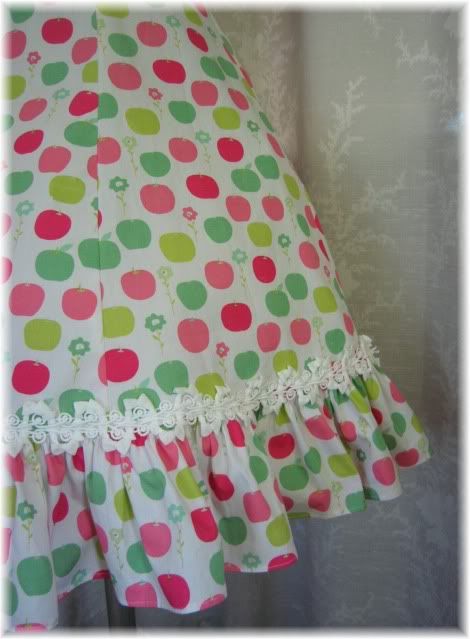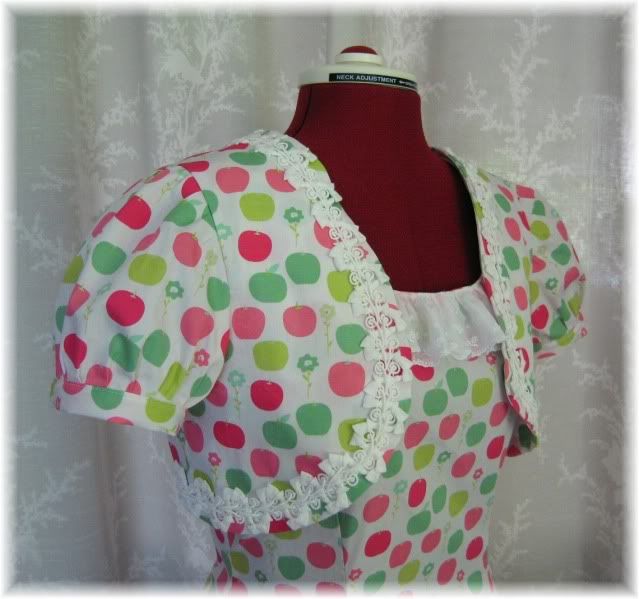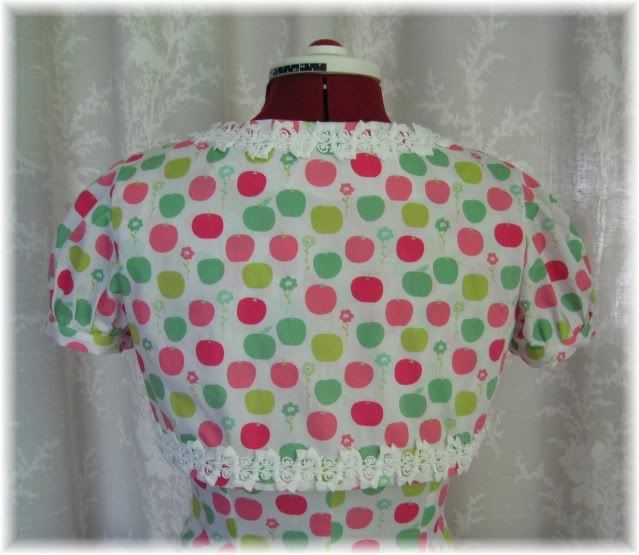 The set has been handmade by me and both the dress and the bolero are sample pieces so they have only been used to take pictures for my selling journal. The dress has a ruffled hem and it's trimmed with white cotton lace and white bell braid. The bolero has short puff sleeves and it also features same bell braid as the dress.


Size:

The bolero measures approx. 86cm at the bust but because it's meant to worn open over the dress it fits best for a bit bigger bust (the mannequin's bust measures approx. 90cm). The length from shoulder to hem is 30cm and the sleeve opening is 32cm.

The dress measures 93cm at the bust and 74cm at the waist. The length is 91cm.


Prices:

The normal ordering price (using this same fabric) is 113e for the dress and 49e for the bolero but since these are sample pieces I will sell them for a cheaper price.

The prices are 85e for the dress and 37e for the bolero or 115e for the whole set.


Commissions:

The dress and the bolero are available for commissioning and can also be ordered in other colours. Please see my journal for details:
http://millenaire.livejournal.com/





Older sales posts:

I also have some clothes and accessories for sale in my older sales posts:
http://community.livejournal.com/egl_comm_sales/10714538.html
http://community.livejournal.com/egl_comm_sales/10921815.html

Feel free to make offers!