- Location: Michigan, USA
- Paypal Only
- USA AND CANADA BUYERS PREFERRED- but I will ship internationally.
- Feedback page:
community.livejournal.com/eglfeedback/744907.html

- My house is smoke free and free of pet hair. :)


Now the goods!






BTSSB Alice Cookie Jumper




$190
$170
USD SHIPPED
Measurements
Bust-approx. 88-108 cm max

Waist-approx. 72-88cm max

Total Length-90cm


I bought this second hand as my first Lolita dress to see what styles I liked. It seems I'm not as fond as sweet as I thought I was and the bow on the chest makes my boobs look bigger. The chest shirring allows for it to stretch to about 102 CM but it is NOT comfortable.



SLIGHT DAMAGE:
Upon removing the dress from the package in the mail, one of the buttons on the waist ties came loose and I simply sewed it back into place. THE BUTTON NEVER FELL OFF. I simply secured back on with a little help and it is in the exact spot it was before. Picture here: Click!


Extra Pictures: Click! Click!





Sweet Love Bow Skirt




$25
$20 USD Shipped



Size American XL ( elastic waistband/ fits a variety of sizes))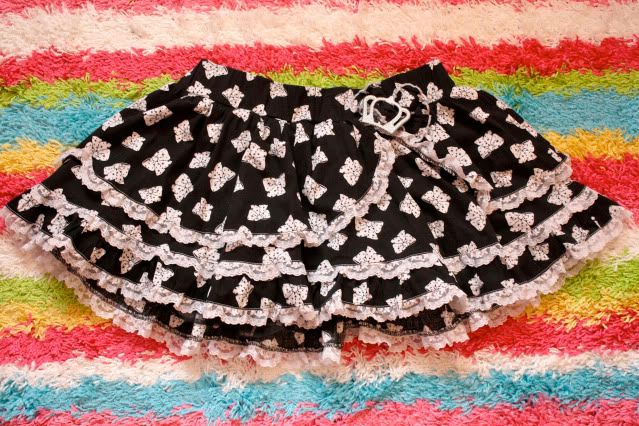 H&M Bow Skirt
$25 $20 USD SHIPPED
US Size 10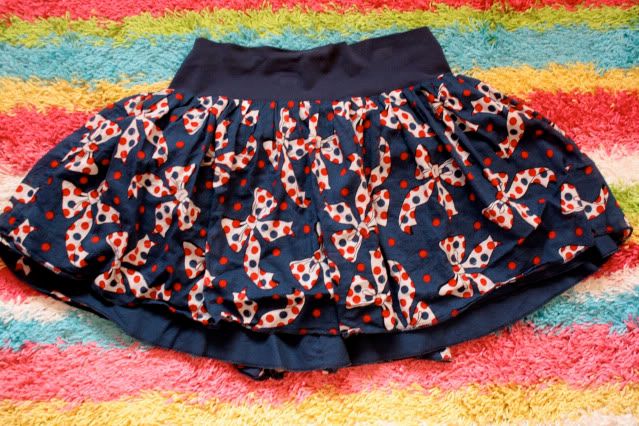 Thanks for looking!