Hi!!

I'm looking for people who are open to trade their stuff. I would like to have:

Qutiland, Bodyline clothes: Jsk's, Skirts, sets, shoes, blouses, cutsews...
Brand items: Skirts, cutsews, cardigan, old models jsk...
Secret Shop Tea party: my size is 24.5.

I'm also looking for Fabrics (enough to make skirts and JSK).

my measurements: Bust: 90cm - Waist: 80cm -Hips: 100cm tall: 1m63

My styles: Sailor, gothic, sweet, classic.

I'm in FRANCE.

My ebay feedback: http://feedback.ebay.fr/ws/eBayISAPI.dll?ViewFeedback2&userid=sarahh1928&ftab=AllFeedback

My EGL feedback: http://community.livejournal.com/eglfeedback/526953.html

What I can trade for:

BTSSB Pink JSK

trade on EGL, it doesn't fit me well, but it is really cute and lovely. It's like new and high quality.
It hasn't shirring on the back, and it's tight for my 90cm bust.
It can be smaller with the waist ties.

I really want to trade it, because I don't have enough lolita clothes T___T so I wil consider ALL propositions.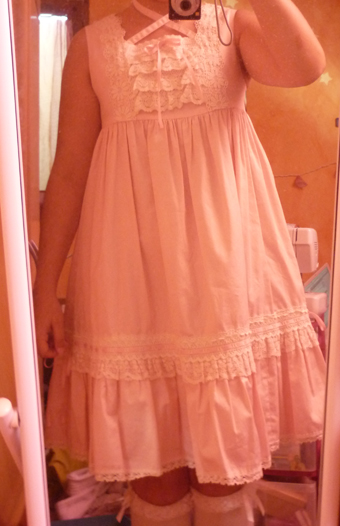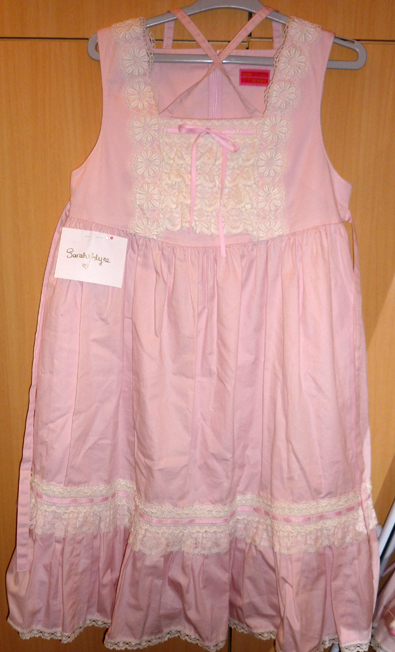 I also can do COMMISSIONS for you. Just ask. Exemples of what I made:

Jewellery, accessories: www.boutiquechoupie.com