-Shipping with USPS
-I am available to ship tomorrow
-Will ship worldwide
-I have lots of positive feedback at eglfeedback (+31 & counting) and in my journal (+21)
-Priority to whoever can pay the full price or highest first
-fees included already
-Asking questions doesn't guarantee your spot, location + Paypal address does (unless there is a higher offer)
-Extraneous comments will be deleted
-Questions? Please don't hesitate to ask!


Please read everything before PMing or commenting. Thank you.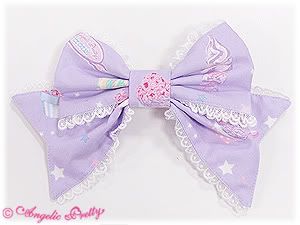 extra photos:
barrette
full shot
print

This set is brand new without tags. When I received it from my shopping service, I tried it on for 10 minutes and then put the dress and barrette back into it's original wrapping. Like another user from this community, I ended up with two which is the only reason I am selling this set. I stupidly bought another one during a trade in progress (because whatever happened, I wanted to insure that I would still have one) but the other person has backed out on me. I shouldn't have been so hasty, but I was and made this mistake so here I am trying to correct it. :( Hopefully it can go to a nice new home, I love this dress dearly.
My asking price is what I paid and includes the paypal fee already.


Asking Price: $530 or best offer

Shipping within the US: $18
Shipping worldwide: $45

Both types of shipping are fully insured with tracking.

Thank you!