All price are in USD and include shipping within the USA. Paypal only,( I may consider concealed cash but I will not be responsible if it is lost.)

Please, feel free to make an offer on any item.

I also accept trades, Show me anything except, sugary sweet stuff or all light pink items.

Most wanted Items




Retro/ vintage JSKs

skirts; Looking for ones with town/city prints, grey skirts and more casual prints.

Red Shoes. Size 7




I have positive feedback on the database http://community.livejournal.com/eglfeedback/270086.html and on Ebay as Bonitakitty.

I have a cat for those with allergies, I don't let her on my clothes but she does shed, so there may be a few stray hairs.

Metamorphose Cutsew
Price: $45
Condition: Brand new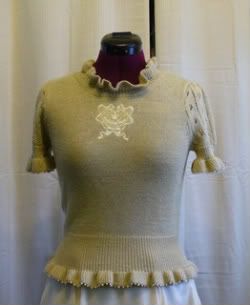 http://i62.photobucket.com/albums/h91/Bonitakitty/clothes/forsale088.jpg
http://i62.photobucket.com/albums/h91/Bonitakitty/clothes/forsale089.jpg

Sold- Tartan MAM Punk Lolita dress

Bust -34.5 inches,
Waist- 28 inches

bust and waist can stretch more due to shirring in the back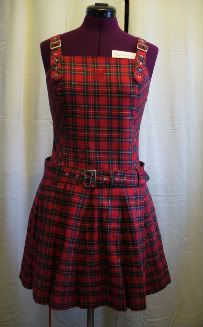 http://i62.photobucket.com/albums/h91/Bonitakitty/clothes/forsale098.jpg
http://i62.photobucket.com/albums/h91/Bonitakitty/clothes/forsale101.jpg
http://i62.photobucket.com/albums/h91/Bonitakitty/clothes/forsale104.jpg