-

PAYMENT METHOD :
- PAYPAL. You have to pay the fees (+6 %)
- BANK TRANSFER. Only possible in the European Union ( no fees!!!)

- I ship from Spain and I can combine shipping, of course!

-Prices are in euros.

- Shipping is included. Please, bear in mind that shipping costs are high because the items are quite heavy.

-I tried to take the measurements carefully, but I'm not a professional, please note it.
packages.

-100& non smoking. Pet-free home.

-First to pay full price gets the item

- My feedback community.livejournal.com/eglfeedback/366131.html

- If you need more photos, just ask!!!

1- Innocent World Mad tea party JSK

-




I bought it in Yahoo Japan and I' worn it once, less than two hours

.

I think the previous owner

ware it several times, but it's still in very good condition.



stock photo: PLEASE NOTE: I'm selling the BLACK version ( I think there are short and long version, mine is short)

Proof of ownership:
i998.photobucket.com/albums/af102/kokomi_satou/P1011766.jpg
Measurements (in flat)
Large: 92 cm
Skirt long: 55 cm
Bust:39 cm
Waist: 33 cm
It has shirring in the back and I think it could strect up to 20 cm more.
2- Mary Magdalene Skirt-
I bough it in Yahoo Japan auction too, and I've never worn it. It's in good condition but the lace is
age worn ( see the "white spots" in pic. 2).It comes with two detachable bows. It has some shirring in the back.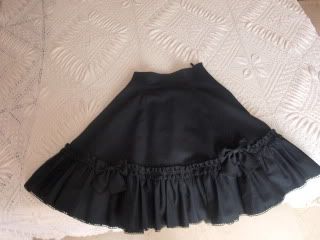 Damage: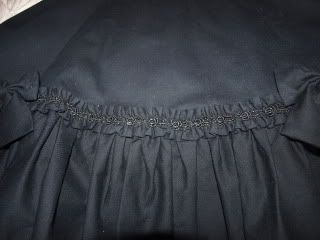 Waist:
I think it can strecht up to 72-74 cm.
thanks!!!