I accept PayPal only.
Prices include First Class shipping with tracking within the US.
No trades.
Feel free to make an offer as long as it is a reasonable one.
Feedback-
community.livejournal.com/eglfeedback/324802.html
These two Kirbys will be my proof of ownership!
I just moved and I can't find the regular Kirby, so I used another one for the new pics.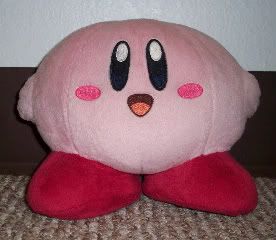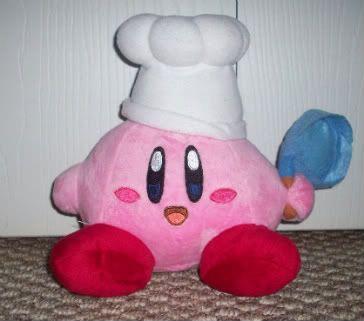 Black x white ITS Tea Party skirt
SOLD

Price- $35 $28 $23 $19
I purchased this about three years ago. I ordered it way to big because I failed at measuring.
Only worn a few times. I used safety pins to pin the waist up smaller.
Waist- 35in No shirring. Has a zipper and button closure.
Length- 19in
Black offbrand blouse
Price-
$15
$12
Brand- Worthington
Size- Petite Medium
Bust- 19in flat
Waist- 18in flat
Length from should seam- 21.5in
Sleeve length- 22in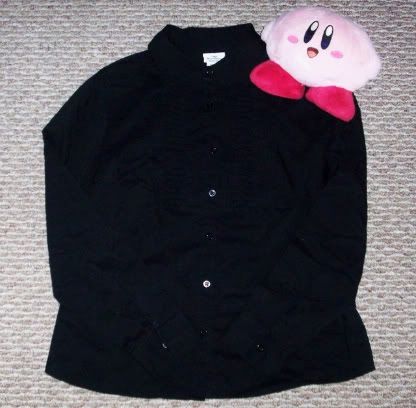 Close up of front detail-
i274.photobucket.com/albums/jj275/ayugrey/Picture1500.jpg
Offbrand white headbow
SOLD
Price- $6
New without tags, never worn
Extra pic-
i274.photobucket.com/albums/jj275/ayugrey/Clothes/Picture1246.jpg
Claire's pink and white furry puffball hair elastics
Price- $8 for the pair, $4.50 each separately
Never used.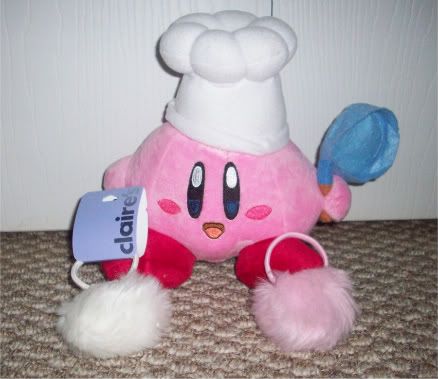 Hello Kitty necklace
Price- $6
It has yellowed a tiny bit, but it's not noticeable when worn in my opinion.
When I bought it, there was a small bit of the clear coating missing on the bottom right and I tried to photograph it the best I could.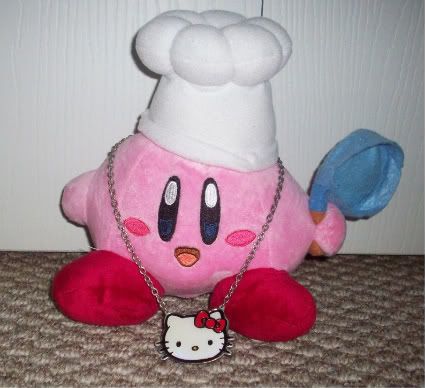 Old close up that shows missing clear coat-
i274.photobucket.com/albums/jj275/ayugrey/Clothes/Pictures916.jpg
Stripes and dots knee high socks-
Price-$7
Worn a few times, show a bit of wear.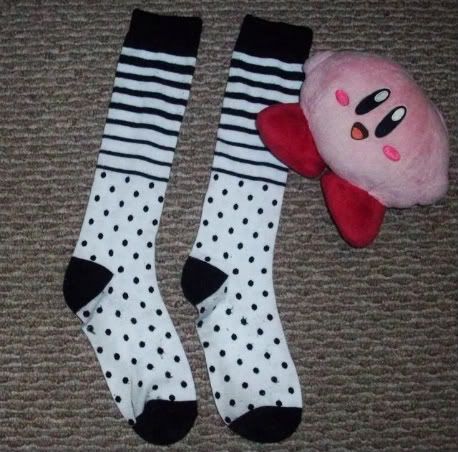 Thanks for looking!