Information:

-I accept Paypal (+fee) and bank transfer. Buyer pays any fees (if you send me the money through paypal funds as "private", no fees are applied)
-Payments must be in euros
-100% non-smoking, pet-free home
-Shipping is not included in the price; I ship worldwide from Spain. Please ask for a fee!
-I usually ship by registered Airmail since EMS is very expensive, but inquire if interested
-No returns
-I am not responsible for damaged or lost packages
-Feedback can be found both on eglfeedback (gurololi) and on ebay


[RARE] Btssb Pocket Embroidery JSK (Ivory): Major price reduction! SOLD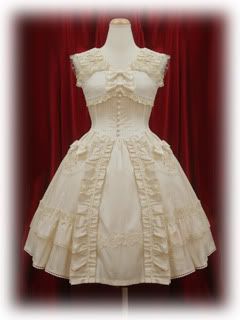 Proof of ownership

Worn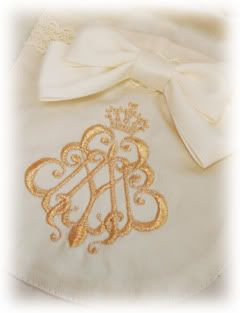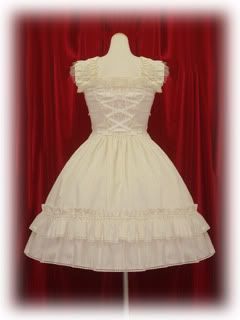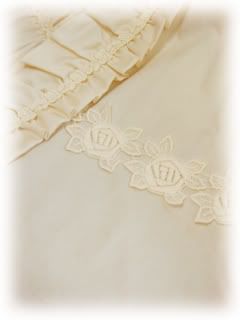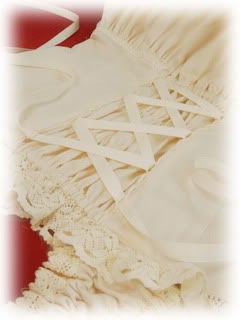 This is the original (1st edition) Pocket Embroidery JSK in ivory, which is probably the most sought-after color. It's a gorgeous dress full of beautiful details such as different types of lace, tulle and golden embroidery.

Measurements
Bust: 83cm (can go up to around 85cm, it has some shirring)
Waist: 67cm (unstretched shirring)
Length: About 90cm from shoulder to end.

Condition:
It has been worn about 4 times and it's in mint condition.

Price:
I'm selling it for 250€ 200€/$255 + shipping. No trades considered except for Moitié/Juliette et Justine prints.

Angelic Pretty Candypop Hoodie (Pink x Red)

: Price reduced!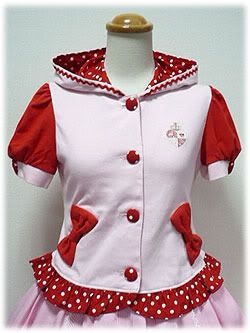 Proof of ownership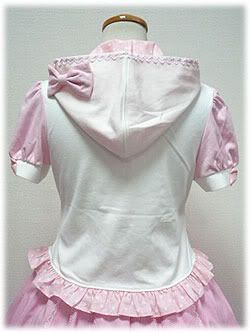 Measurements:
(measured flat, approx.)
Bust: 87cm
Waist: 74cm
However, as it's made of stretchy material, it could fit slighty bigger measurements.
Length: 47cm


Condition:
It was purchased second hand, and I've worn it twice myself.
Good condition, no flaws.

Price:
60€ 45€/$58 + shipping /OBO




Angelic Pretty cutsew with detachable sleeves (white): /SOLD




Measurements:
(measured flat, approx.)
Bust: 84cm
Waist: 74cm
However, as it's made of stretchy material, it could fit slighty bigger measurements.
Length: 47cm

Condition:
There is a slight yellowish discoloration under the sleeves. However, it's not very noticeable. Pictures
1
&
2

Aside from that, it's in good condition.

Price:
30€/$39 + shipping

Angelic Pretty cutsew with detachable sleeves (black):
/SOLD


Same cutsew as the one above in white.

Measurements:
(measured flat, approx.)
Bust: 84cm
Waist: 74cm
However, as it's made of stretchy material, it could fit slighty bigger measurements.
Length: 47cm

Condition:
Although it shows some signs of wear, it's still in good condition.

Price:
30€/$39 + shipping


Thank you for looking!<3