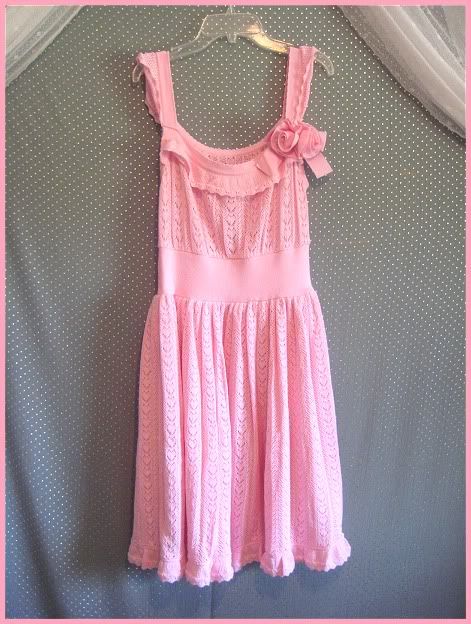 I am selling this rare and beautiful knit pink Btssb jsk.

Here is the previous owners description
BTSSB Pink Heart Knit Dress
Details: This is a pretty old dress that I've been lusting for since it was first released, but as much as I love pink, it's definitely not the best color for me to wear. The dress is made up of a gorgeous heart pattern pointelle knit with a solid ribbed knit waistband and it comes with a removable self-fabric rose pin. This dress is lined, but only at the skirt.
Measurements: Bust: 32-38", Waist: 25-32", Length: 40"
Condition: Unsure of previous owner's usage, never worn by me. Looks brand new.


Original post here: http://community.livejournal.com/egl_comm_sales/11860380.html?view=194153372#t194153372

It is too big for me. My bust is 33 inches. I think it would fit you well with a larger bust. My sister is a 40 bust and it fit her! SOLLLLLLLLLLLLLD!



$87 includes the shipping to United States. Make it $97 if you live somewhere else.


My feedback is here
http://community.livejournal.com/eglfeedback/730223.html