Ruels and all that boring important stuff!
1. I only accept paypal
2. All items shipped from the United States
3. I will ship to overseas buyers but please inquire for shipping
4. Item priority goes to the first person who can pay full item price
5. All items fit 34-28 bust-waist measurements and size 24.5cm/L shoe
6. For min and max measurements items are measured flat then doubled
7. I can always take more pictures if you would like- don't hesitate to ask questions either!
8. All items shipped in the US come with delivery confirmation (tracking/insurance is extra for international buyers)
9. As per rules my feedback is here: Feedback Page




BTSSB JSK



As someone who has never used the Baby Shopping cart system before apparently I messed up and ordered the pink version of the JSK that I wanted instead of the Navy version. I paid exactly $108 for this dress including shipping.

MY super cute JSK Pink in size M: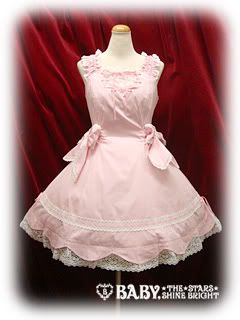 Proof pictures: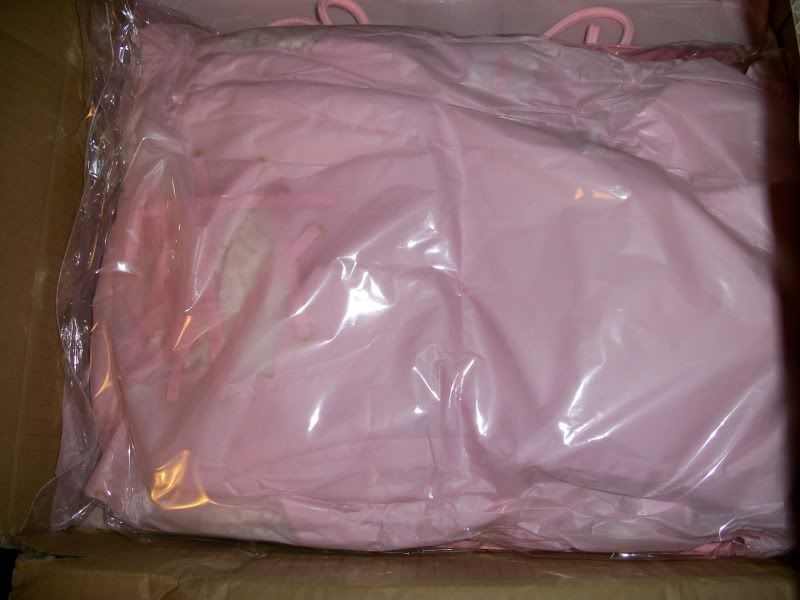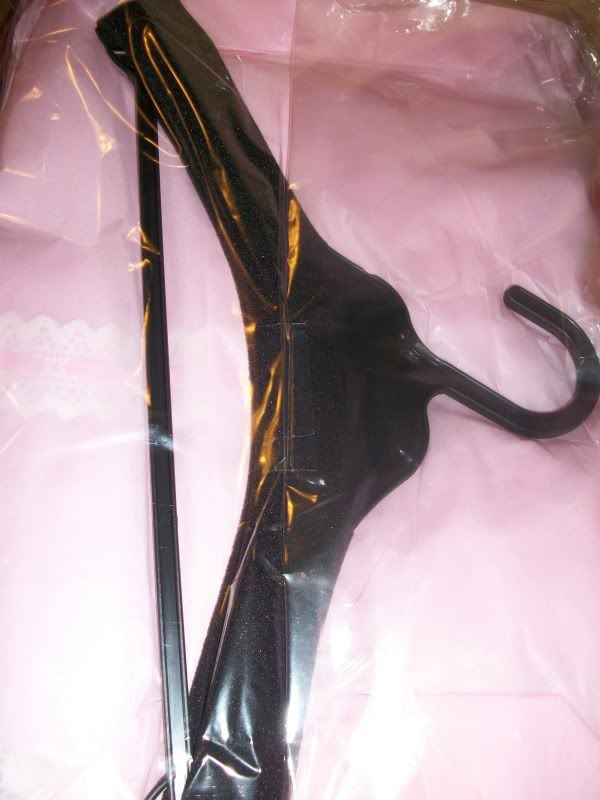 JSK will come in original box with the shopping bag and hanger Baby gave me as well!


I wish to trade for the NAVY version in size M:



OR
$108 $87+ $5 shipping



I've had so many different offers via comment and via PM that I could not answer right away for this JSK that I figured the only way to be fair is to make this an Auction Ending Friday at 4:00p.m. Central USA time. I feel this is more fair than having people try to outbid each other via PM

The bidding will start at $40 and will go up from there. Please make your bids in at least $1 increments In the post I will make, thank you!


Now a DA!! Ends: 4:00 p.m. Friday USA Central time




Angelic Pretty JSK, damaged-

Won by
vomitrocity! perfect for budget lolis!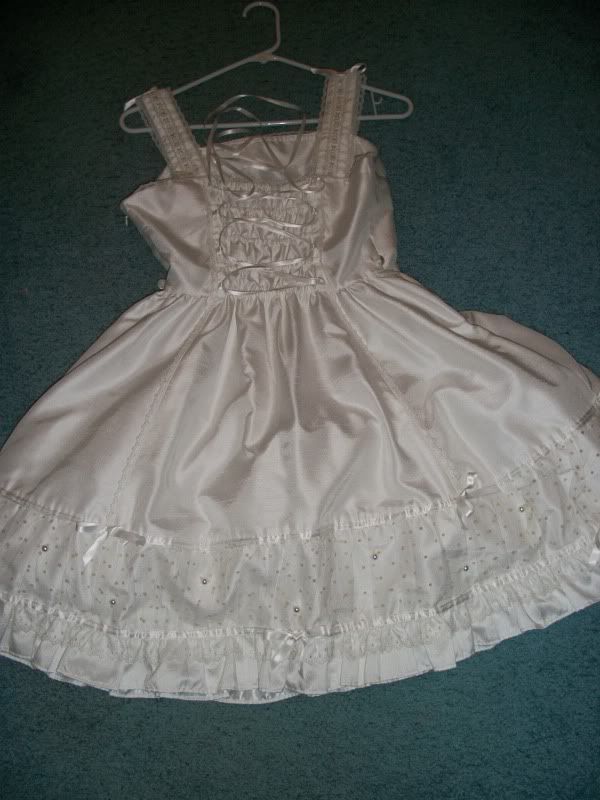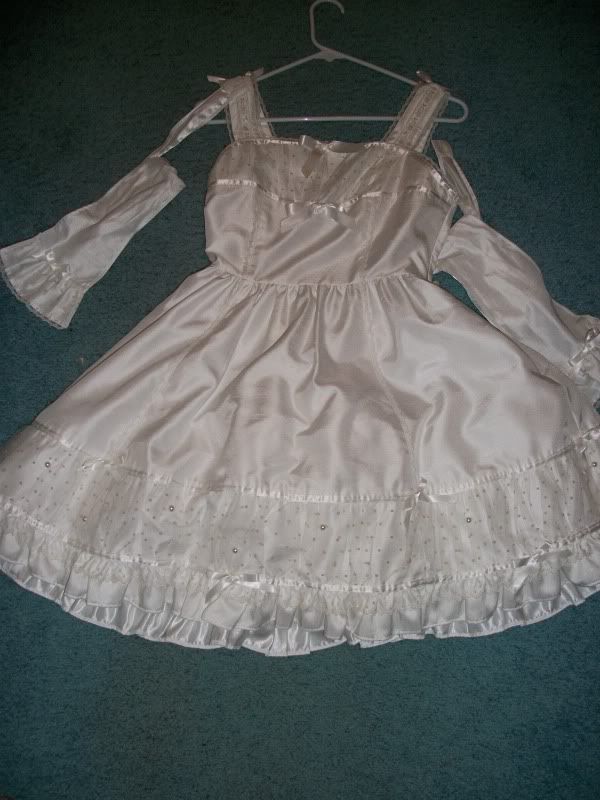 Damage: Close-up of rip Close- up of Glue stains

Price: Currently at $70 by
vomitrocity

Super cute all white JSK! It features dot tulle on the top and bottom of the dress as well as pearl detailing on the bottom. There is some sheiring in the back of this dress

When I got this dress there was a medium sized hole in the dot tulle on the bottom back right of the dress! Naturally I didn't want the hole to get any bigger so I tried to repair it though inexpertly. I would like to stress that the hole in the tulle is on the BACK of the dress and not noticeable at all when worn. Some of the pearls are also coming off a little though none are missing that I can see. The price will reflect these damages and maybe someone else can repair then better than me!

Bust: 33-37 inches
Waist: 27-30 inches






Bodyline Skirt- h.Naoto replica



$20 $16+ $5 shipping



Sold out on the website! Super cute h.Naoto replica I've only worn this skirt twice I just don't have the clothes to co-ordinate it well.

Waist: 28 inches max
Length: 14 1/2 inches






Bodyline Shoes


$30+$10 shipping




Proof:
Scuffs: Left 1 Left 2 Right 1
Size: 24.0 cm
Super cute shoes from bodyline but they are just slightly too narrow for my feet so I've only worn them twice. I bought them new and there are only some minor flaws.




Demonia Shoes


$15$12+ $10 shipping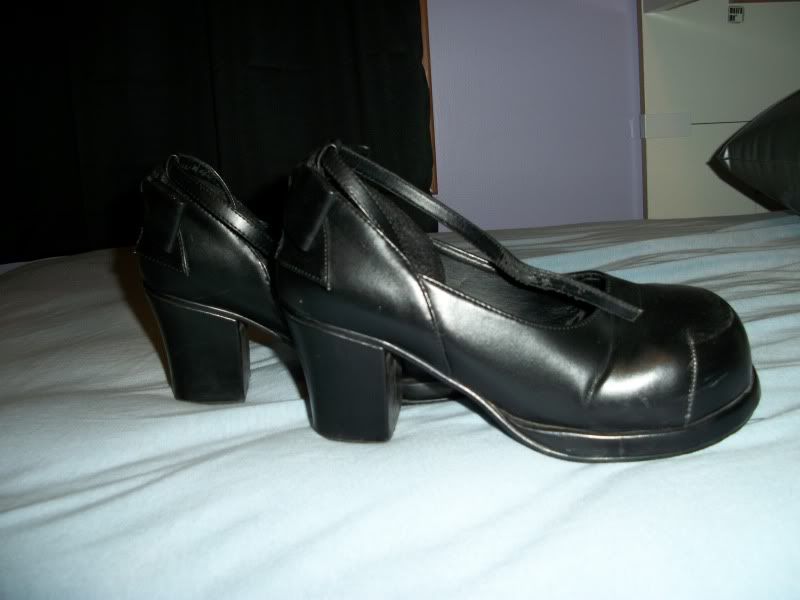 Slight Flaw on the right shoe: Here

Size: US 7-7 1/2




Custom House Shoes

SOLD!!

Price: $37 $30+ $10 shipping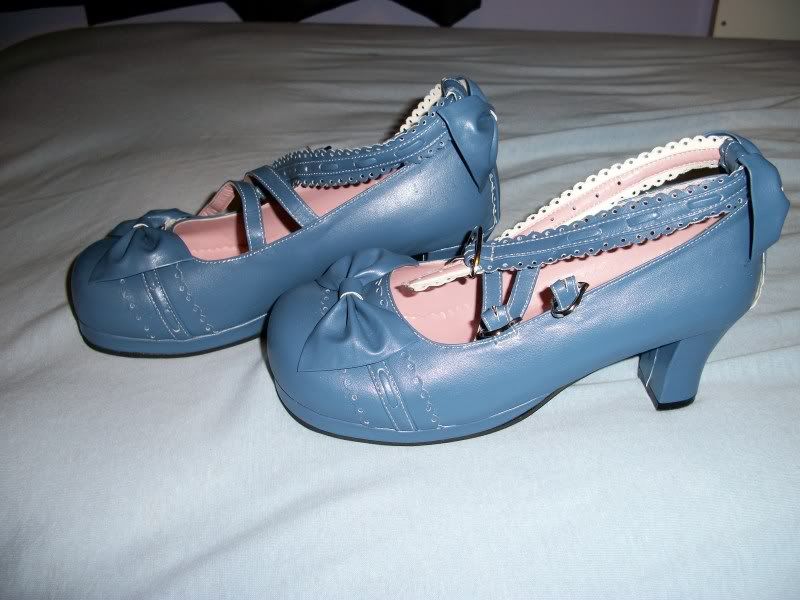 Alternate photo: From Above
Stock Photo: Here Keep in mind I am selling BLUE shoes

Size: 24.5
Super cute shoes! Just enough heal to be cute but not not so tall it's uncomfortable. I was trying to get a 'navy' color but that didn't really work out so well the color is more like a dark sky blue?





An*Ten*Na Shoes



Price: $35 $28+ $10 shipping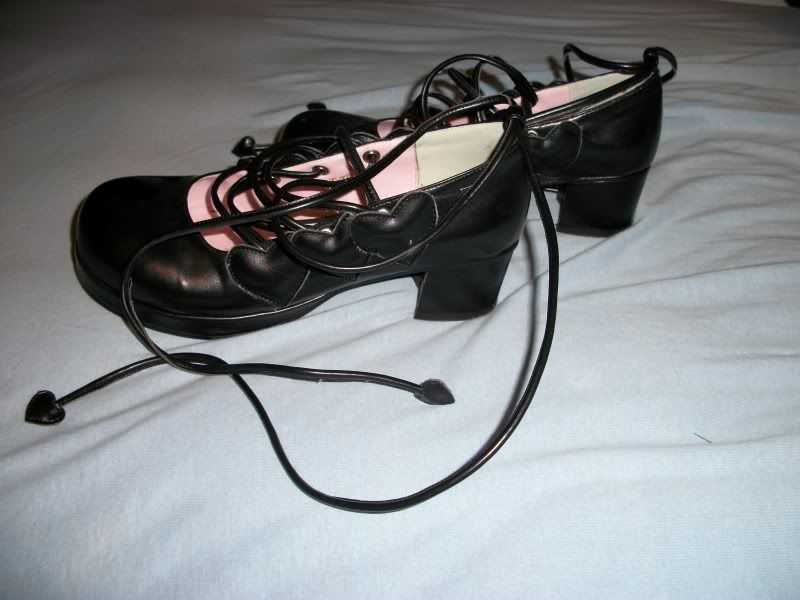 Size: Japanese size L
Super cute ballerina style lace up shoes with cute hearts on the sides! I really like these shoes but they don't really wear them, I've worn them maybe 3 times for a few hours each time. No visible flaws.





Yosuke Boots


Price: Name your price +$15 shipping! SOLD!!




Alternate Photos: Front
Inside label

Size: Japanese L
I bought these boots in Japan for around $95 and I've worn them once and cleaned them carefully with a toothbrush. Both bows are detachable with Velcro so that they can be customizable!