My friend and I are closet cleaning so we can get more stuff!

I feel that all of this is priced reasonably, but we are willing to listen to offers, especially for combined items.

Shipping is included in all the prices within the US. I won't ship international because I've gotten ripped off too many times.

Measurements are all fairly approximate, erring on the side of caution. If you're unsure, I can remeasure anything.

Buyer pays all Paypal fees.

I will be on vacation from the 14th-22nd so unless something is purchased in the next two days, it will not be shipping until August 23rd. I will have the internet so I can answer any questions.

My feedback is here: http://community.livejournal.com/eglfeedback/319645.html


Angelic Pretty Half-Bonnet: $25
Love it, just not my style.



Metamorphose Tall Blouse: $40
Perfect condition, doesn't fit
Bust: <39 inches, Waist: <34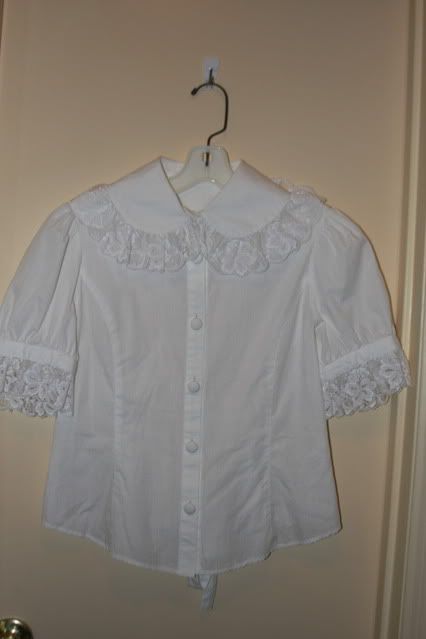 Metamorphose Gingham JSK: $90
I've worn this dress twice and I am the second owner. It is missing the waist ties, but they were pretty puny to begin with.
Bust: ~42 inches, Waist ~35 inches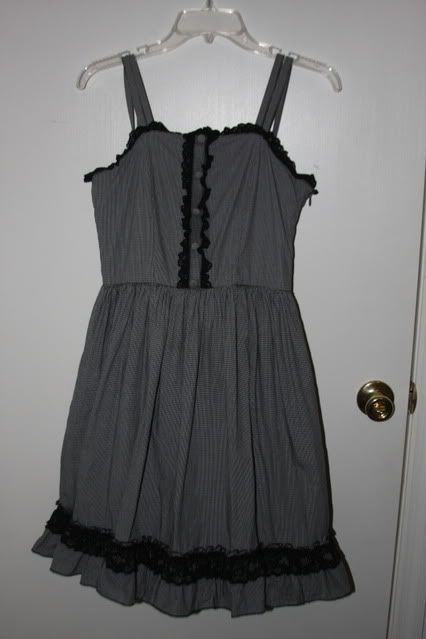 Innocent World Crown JSK: $80
When this was dry-cleaned, they somehow made the shirring completely fall out.
Still totally wearable.
Bust: 34-37 inches, Waist: ~31 inches



Metamorphose Bloomers: $30
NWOT, one size fits most



Baby, the Stars Shine Bright Tulip-print Skirt: $125
Worn twice, has lovely linen texture
Waist: 23-28 inches



Baby, the Stars Shine Bright Bunny Hoodie Cutsew: $95
Bust: 34-38 inches