I ship from Germany


I ship worldwide


You can pay by local bank transfer or Paypal


If you'd like to use Paypal, you pay the fees!


I usually ship uninsured. If you'd like insurance, please tell me


I am not responsible for lost or damaged packages!


Highest offer wins, I'll update the post if so!



Hello~!
I need to sell my Little Witch Set, it hurts really much but I need the money! ;C
I hope you'll give it a nice new home and wear it out as often as you can! ♥


You can see my feedback here: http://community.livejournal.com/eglfeedback/509305.html


Please tell me if you'd like more detailed pictures!






ANGELIC PRET

TY x KERA

LITTLE WITCH SET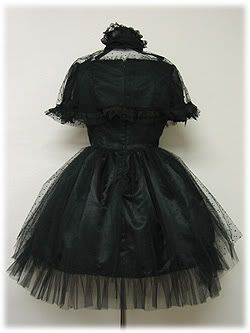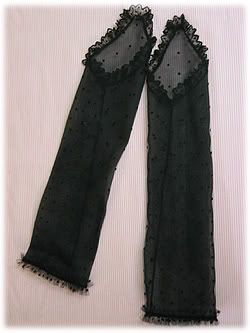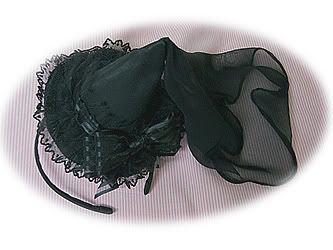 Onepiece proof of ownership

♥

"Extras" proof of ownership

♥

hole in one armwarmer

The Little Witch Set was a limited collaboration of Angelic Pretty and KERA Magazine on Halloween 2006.
You can see more details of the set here at hello lace!

It includes: ♥ Onepiece with dot tulle and a big Ribbon in the front (no shirring!)


♥ Cape (dot tulle)




♥ Arm Warmers (dot tulle)




♥ Headband with mini witch hat



Measutements for the OP:
Bust: ~86cm
Waist: ~68cm

Condition: It is in used condition, has been worn by it's previous owner. But there are no flaws and it still looks stunning, EXCEPT: Untortunately, there is a hole in the tulle of one of the armwarmers! Please keep that in mind! I didn't dare trying to fix it because I could make it worse, but there surely is a way to :D


Please offer the price you'd like to offer, I'll end collecting offers on AUGUST 16, 7pm (GTM+1 ;D)

HIGHEST OFFER: $370

(by PM)





Thank you for your time!