- All prices are in UK pounds, I accept paypal only.
- I ship from Manchester, UK
- I do holds
- Priority goes to first person to leave their paypal
- I own cats and rabbits
- Prices INCLUDE UK SHIPPING, please ask for international.
- Feeback- community.livejournal.com/eglfeedback/561969.html
-I AM AWAY AT AN ANIME CONVENTION UNTIL MONDAY. I WILL RESPOND TO ALL MESSAGES ON MONDAY! THANK YOU.

Onto the sales!

Offbrand 'K-star' black and white lolita dress- £25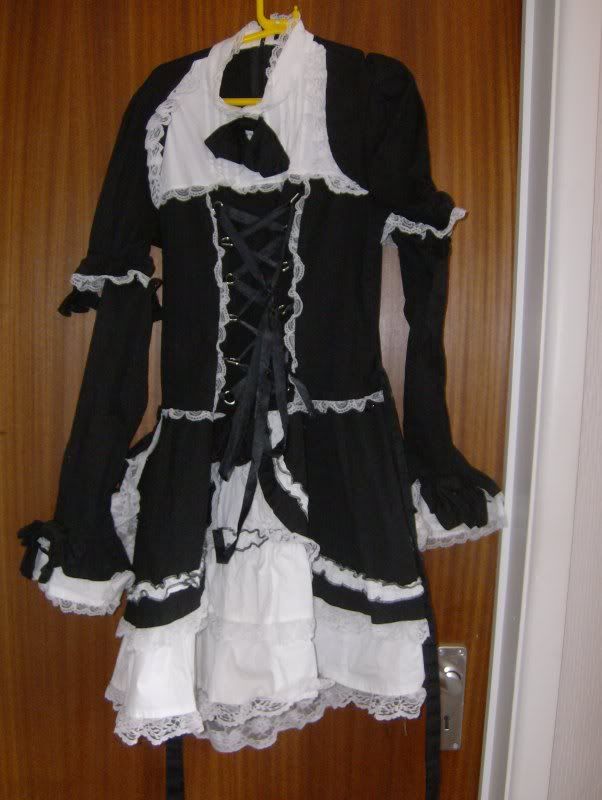 I orginally got this dress in a trade with another girl, unfortunately her dress got lost in the post and I am selling this dress to be able to give her a full refund. Never worn by me, worn by previous owner.
Measurements-
Waist- 30 Inch
Length- 32 Inch

There is a small stain on the sleeve and makeup stains around the collar, please ask if you need anymore photos.


Offbrand Red Replica dress- £25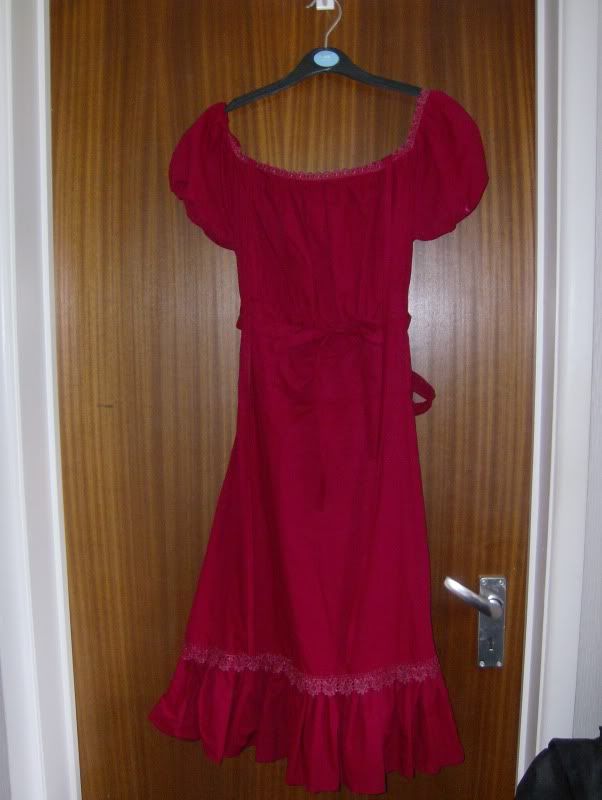 I have owned this dress for years now, it was my second lolita dress. It is a lovely red colour, and is a replica of a dress who's name escapes me right now. I have worn the dress twice and there are no visible flaws.

Measurements-
Waist-28 Inch-30 Inch
Bust- 34 Inch-36 Inch
Length- 40 Inch


Bodyline dress with choker- £15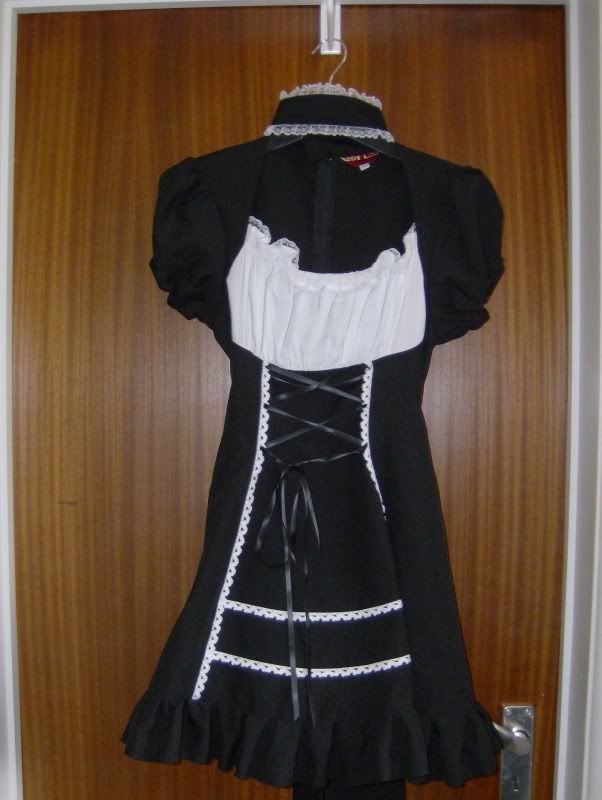 This dress is from Bodyline and has never been worn. I bought it on a whim and now my taste in lolita is changing to more classic/sweet items. It's not the best quality, but it would be a nice dress for a starter lolita.

Measurements-
Waist- 30 Inch
Bust- 34 Inch
Length- 31 Inch


Bodyline Cat dress- £20- PAYMENT PENDING!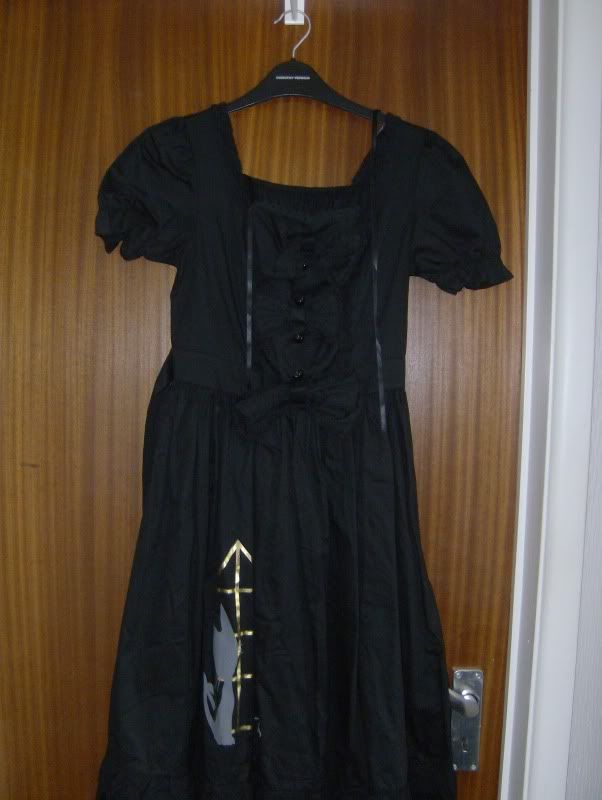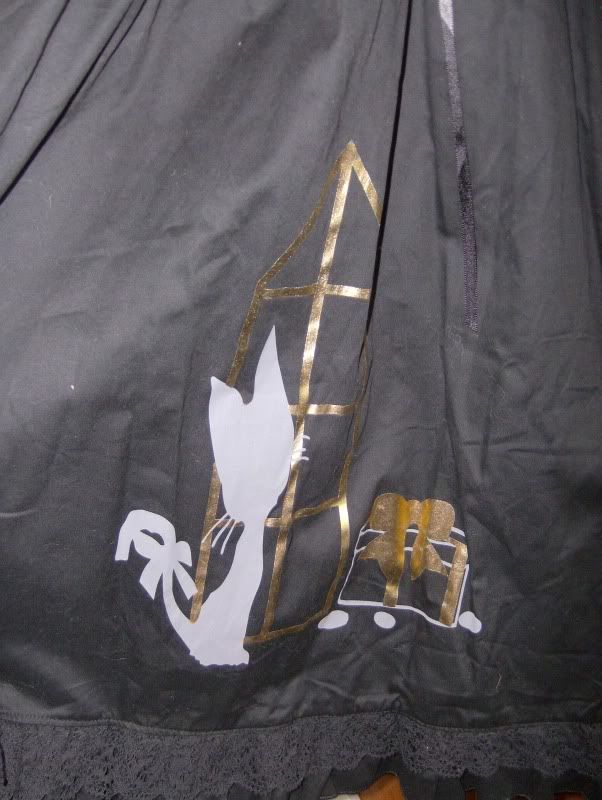 I really love this print, but unfortunately this dress just doesn't fit me. I tried it on once and have never worn it since. Again, a great dress for a starting lolita.

Measurements-
Bust- 32-36 Inch
Waist- 26-29 Inch
Length- 36 Inch


Bodyline Lacey Bolero- £15 SOLD THANK YOU!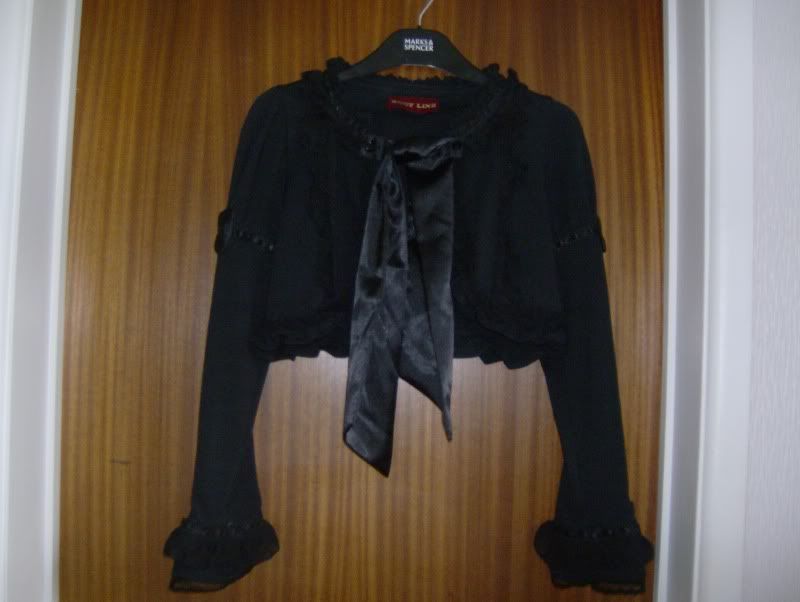 A very beautiful bodyline lace bolero with many ribbons and bows! I like this, but I just don't suit it very well. It's never been worn, only tried on. It's a freesize, so will fit a variety of sizes. If you need measurements please ask!



Please feel free to haggle! In terms of trades, please show me anything you've got! I'm not too interested in socks however.