I'm looking to trade my meta skirt for something else. I love this skirt on the stock photo but I think its just not my style and I can't coordinate it without spending a ton on a cream colored blouse >>

Measurements: waist 64-68 cm (25-27 inches)
length: 22 inches

it has waist ties that are removable, however I got it from closet child and its was rated 3/5 condition so when I got it home and took it out I noticed both the buttons were cracked on the part you sew into the skirt. I removed the buttons with the intention of replacing them with some gold ones or something but never got around to it. I do still have the waist ties and will send them with the skirt, you can either add new buttons or use the waist ties to maybe make into bows/ accessories, or use to alter the waist size~!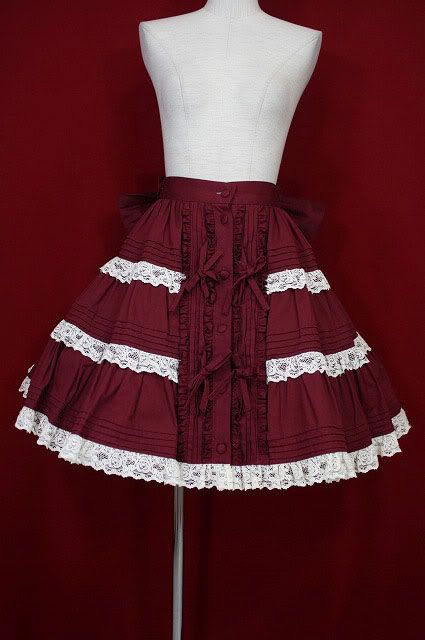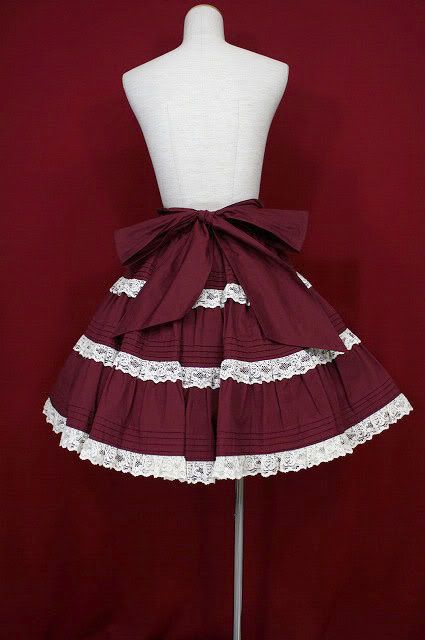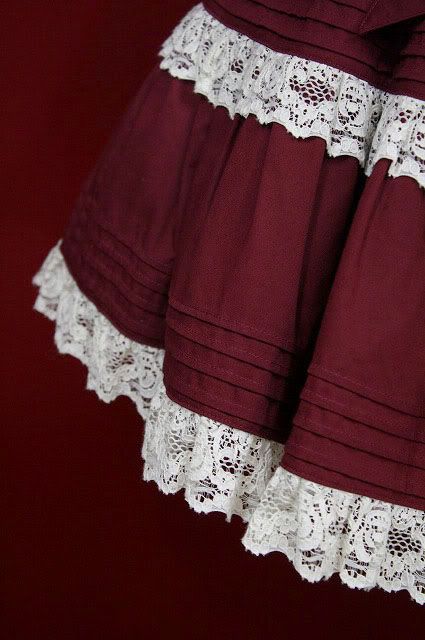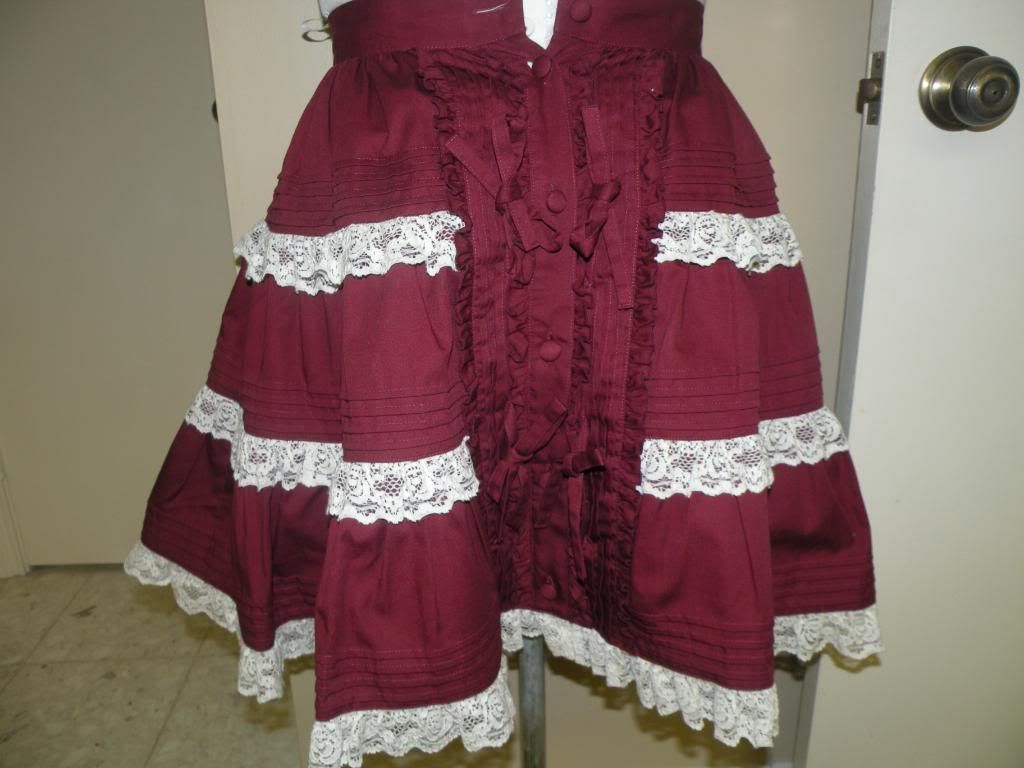 (my pic >> sorry for the crap quality and my dress form is like .. stuck so I can't make the waist smaller so I couldn't button it >> )

I'm looking for anything more along the gothic style, I think I've decided to stick with it.
I can fit most skirts, my waist measurement is 28' inches.
For blouses I can only do fully shirred or cutsew because I'm a 40 inch bust x.x
JSKs I prefer anything with a half shirred back! :)
I would want to trade for maybe something Alice and the Pirates, Atlier Pierrot or anything black or red thats more gothic styled!
I adore MMM too but I think thats a little too expensive to trade haha!
I'm also looking for a new purse so purses too!
I like accessories as well ! :)

My feedback page can be found here: community.livejournal.com/egl_comm_sales/11803708.html