I am selling these items not because I dislike them but rather because I never wear them. Priority goes to the first user to give me their Paypal address. All clothes come from a smoke and pet free home. International buyers welcome! Feel free to ask questions. The prices do not include shipping. My feedback is here: community.livejournal.com/eglfeedback/480705.html

Baby The Stars Shine Bright CREAM SKIRT- $80 OBO

This skirt is gorgeous and elegant but simply does not fit me. I have never worn it! Measurements are 58-72cm waist.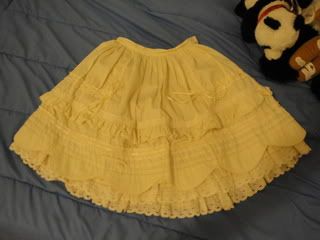 Baby The Stars Shine Bright Pink Plaid Skirt-$80 OBO

This skirt is made of warm, woolen feeling material and is perfect for the upcoming autumn and winter weather. I have worn this once but it is a little small and does not fit properly. I will be very sad to see it go but there is no point in keeping something that I will not wear! The colour is much more accurate in the picture of me wearing the skirt. Measurements are 52cm-72cm waist.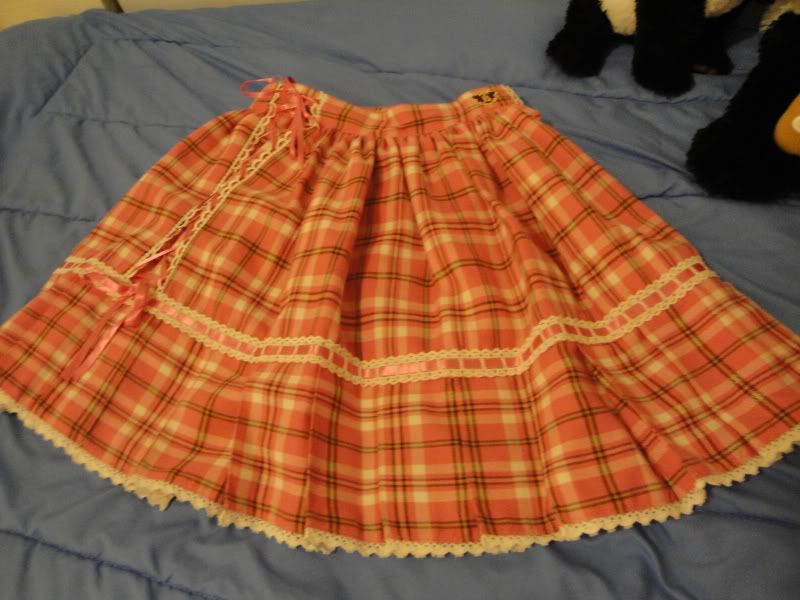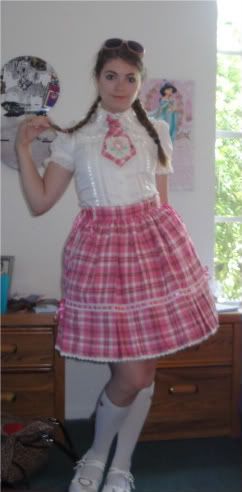 Bodyline Panda Top and Skirt Set- $45 OBO

This skirt and hoodie set is so adorable but I never wear it. I feel bad neglecting it so it needs a better owner. It has never been worn out, only tried on by my friend in the picture below. Measurements are up to a 34" bust and 32" waist.