1) Feedback: http://community.livejournal.com/eglfeedback/349617.html
2) All prices are in Canadian dollars. No PP fee.
3) I have a hectic work schedule, so I may not get back to you immediately.
4) No returns or refund.
5) I am not responsible for packages lost or damaged by postal services.
6) I am not interested in any trades.


1. Meta Candy Star Rabbit JSK

Got it used in Japan last year, only tried on by me. It was stored in a Meta plastic bag sent by the previous owner for months. There is no damage I can see; However, although the previous owner wore it twice, she must have been a heavy smoker because the smell is still on the dress. I can try to dry clean it and see if the smell goes away. This print runs in water.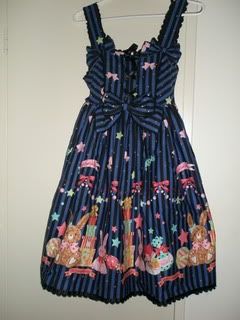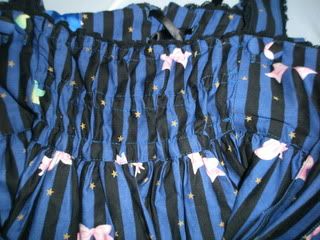 I doubt I can get back what I spent on it, and not sure how much this goes for these days. Please make me an offer excluding shipping in CAD.


2. SWIMMER headphones

Brand New in original box. More mature than the ones recently SWIMMER have been releasing with pastel coloured bands. They have a black plastic bow attached to each side of the headphones. I might get the new headphones too, depending on how Meta's new print reservation goes.

Pink



Purple [SOLD]



$40 CAD shipped in NA, $42 elsewhere.