All items are new (unless stated). Most still have the tags attached.
Prices include shipping for buyers in the US. Int'l buyers, please inquire for shipping quotes.
Feel free to make an offer, however if there are multiple interested parties, I will take the highest offer.
Please leave your paypal email if you're interested, and I will send you a paypal invoice.
I will be gone July 29th, so all payments received before then will be shipped on the 28th. Otherwise, they will be shipped when I get back on August 12th.

1. White Musical JSK: $75 SOLD
Comes with matching headbow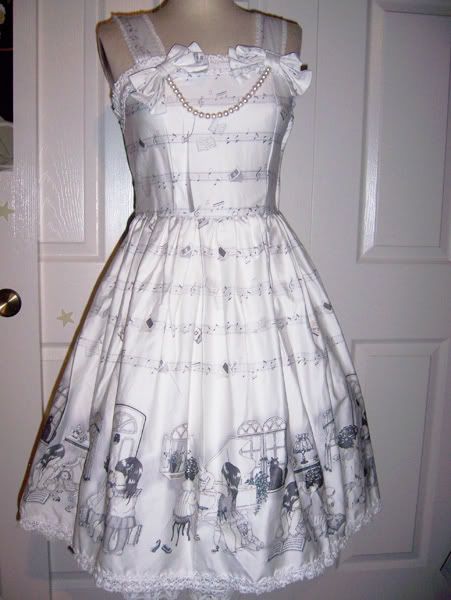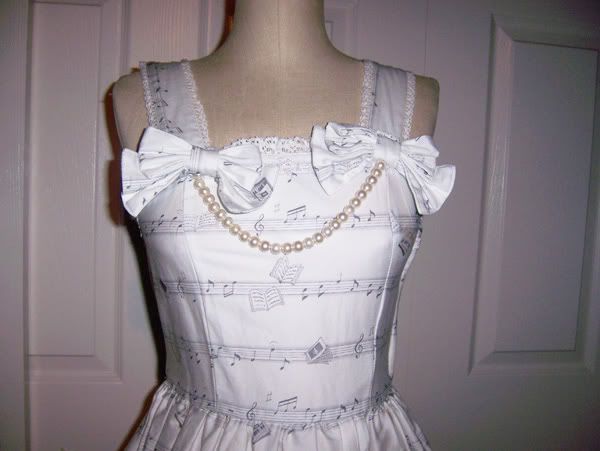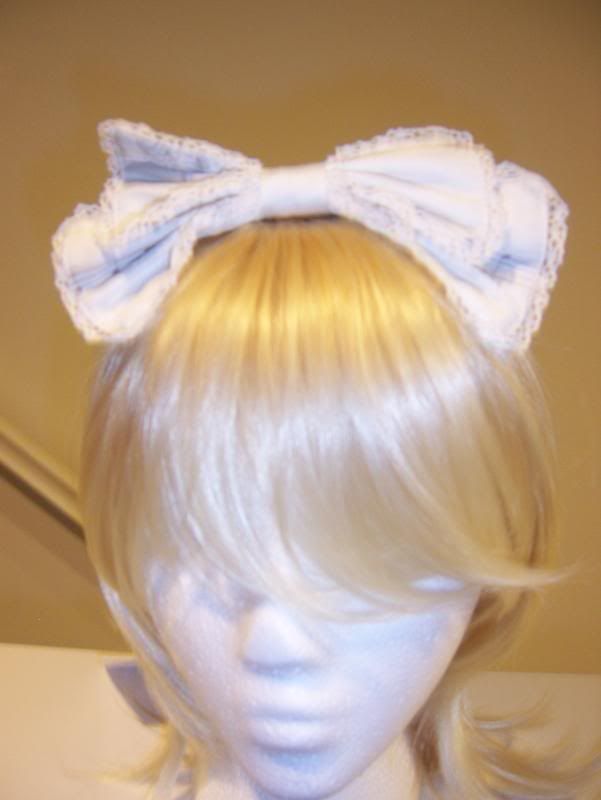 2. Black Musical JSK: $75 SOLD
Comes with matching purse (see below). Matching socks available!


Both are unused, I took the black one out of the bag for reference.

3. White Musical wa-loli yukata: $85
Comes with matching purse and headbow. Matching socks available!



Obi is elastic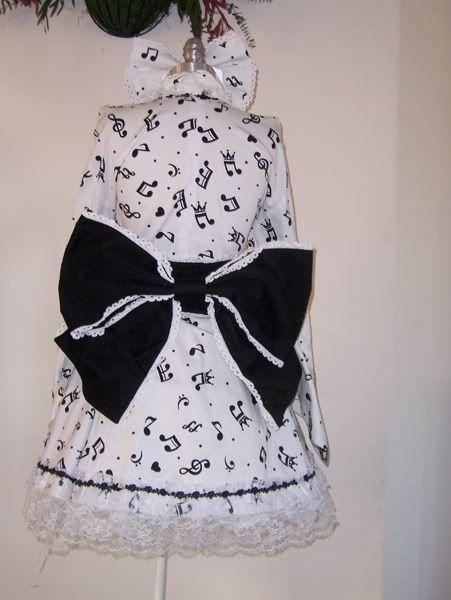 4. Piano skirt: $35
Elastic waistband



5. Black scallop skirt: $40
Has built in petticoat



6. Black and plaid skirt: $35
Elastic waistband



7. Sailor top and skirt: $75
Laces in back for top, elastic in skirt.



8. Punk lolita coat and skirt: $60
Detachable leggings and suspenders. (Can fit a larger size)



9. Corset-dress: $75
With matching mini-top hat, and blouse.



10. Prince style corset dress: $95
White mini-top hat, blouse, and tie



11. Caplet dress: $60
Caplet is detachable, comes with matching hat.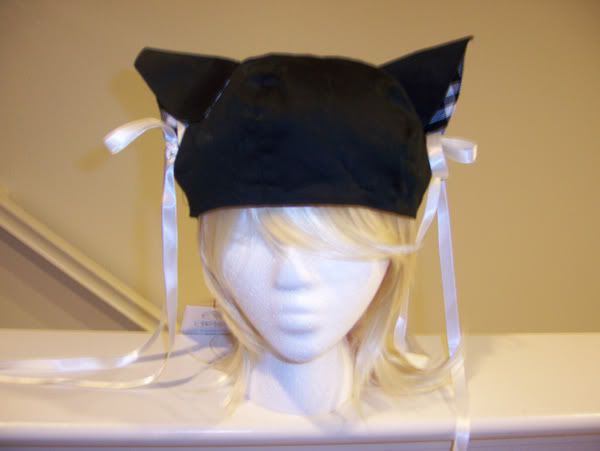 12. Black and white OP: $60
Black tie in back, and lace up ties on side



13. K-star dress: $35
Detachable sleeves and hood. Worn once.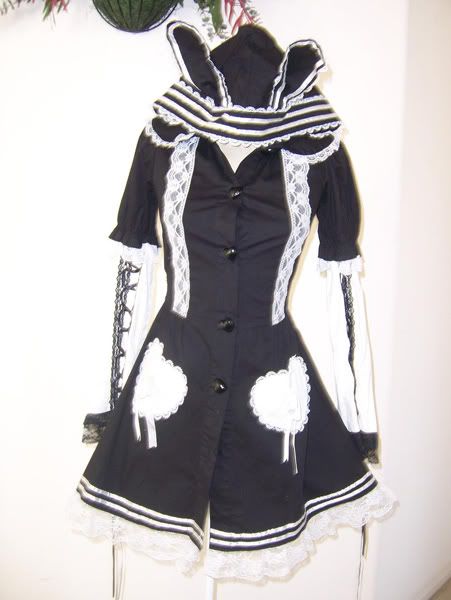 Socks -$15 each
1. Faux lace-up socks (new) SOLD
2. Piano socks (new) SOLD
3. Musical notes socks(new) SOLD
4. White Piano and treble clef socks (used once)
5. Black Piano and treble clef socks (used once)



These outfits are all adjustable to be bigger due to shirring and/or smaller using the ties. All outfits fit these maximum measurements:
Bust - 38"
Waist - 36"

For reference, my dressform is 34" bust, 27" waist.

My feedback page