Because I am flat broke and have a wedding to pay for, some of my clothes are going to have to go, even though I'd really rather not have to sell them...

Terms:
-I will only ship in the United States.
-Prices do not include shipping - I will give a shipping quote to you based on what you're getting, where you're at, etc. if you are interested in buying something.
-I only take Paypal, and I'd like it if money was sent as a gift or if you paid the paypal fees.
-I WILL NOT HOLD ANYTHING. I need the money asap, so unfortunately, I can't do holds.

Feedback: here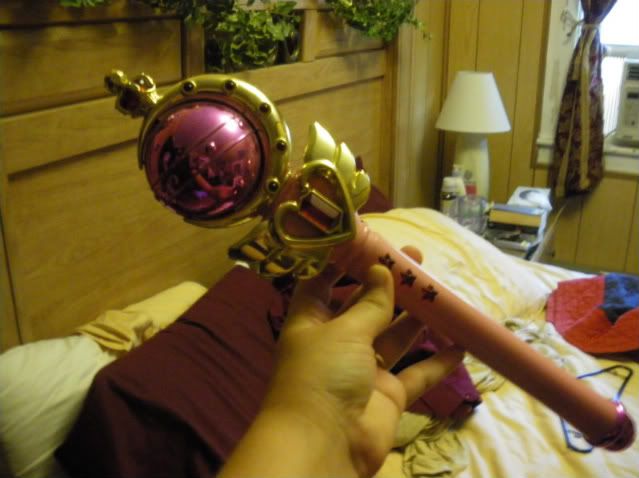 The Moon Scepter here is my proof that these are clothes in my possession. (Although, honestly, who else would have such a messy room like I do?)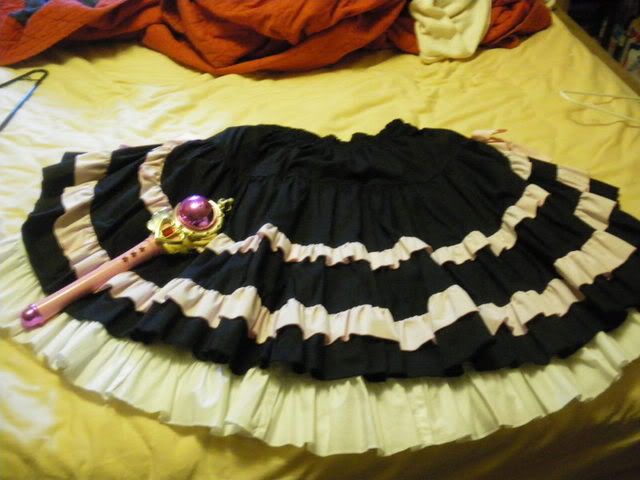 FanplusFriend skirt: $40

This was my first Lolita skirt, and I've worn it quite a few times - it's a lovely skirt, and I hate to part with it, but I don't wear it as much as I used to. The waist will expand to fit maybe a 40 inch waist, but it won't be comfortable at all - I recommend it to a loli with a waist around 30 inches or smaller. (My waist is 30 inches, just about, and it's a little uncomfy, but not too bad.) Warning: This skirt is a petti killer. It's very heavy!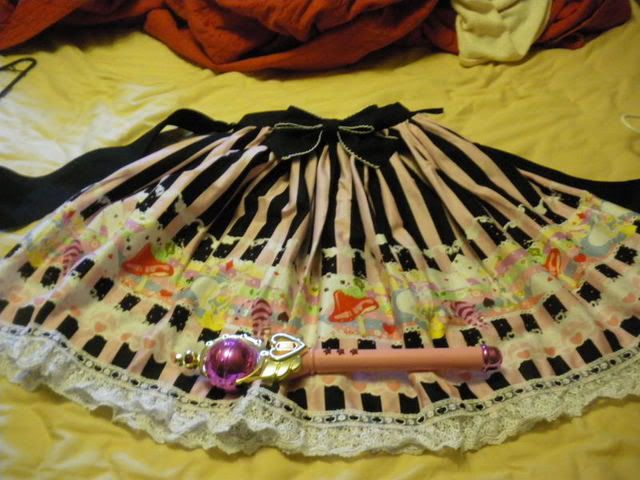 Bodyline Alice Skirt: $35

I have never worn this, and I doubt I will - it's too small for me, sadly. This is a Bodyline medium, in perfect condition.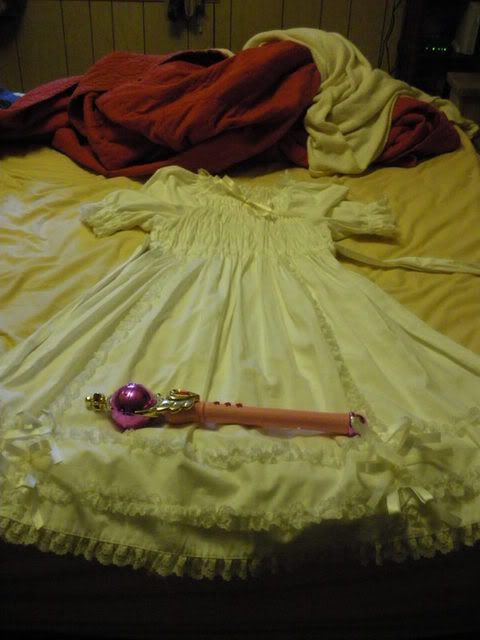 Metamorphose Lucky Pack dress, from 2007: $90

;_; I hate to have to sell this, but I need the money. It was originally going to be my wedding dress, but the shape of the dress is not flattering at all on my figure. Dress is fully shirred, and will accommodate a range of sizes, but if you've got a large bust the shirring makes your boobs look a little wonky. It's depressing that I have to sell this, since it's my first brand dress, but my wedding takes a little more priority right now.


If you're interested in anything, please let me know.