I'm looking to trade my
White Milky Berry Tote
for a
pink
one.
I have 100% positive feedback
here
.
I am NOT accepting monetary offers, only trades. Sorry!
House is smoke- and pet-free.
My Milky Berry Tote is in perfect condition and has been used once for a very short period of time.
Proof photo: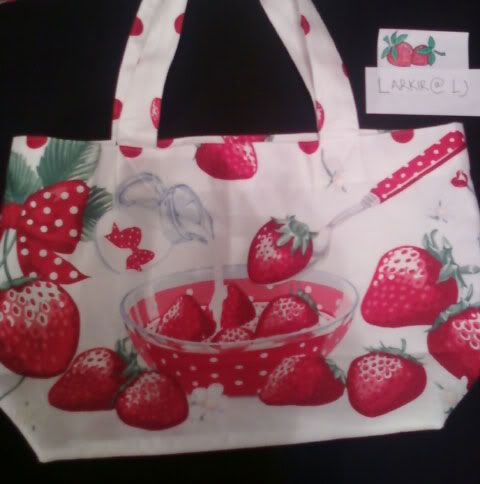 I apologise for the bad photo, it's night-time here. If you need more photos, please let me know!