Feedback: community.livejournal.com/eglfeedback/280376.html


Rules:
- All prices are in USD
- I have 3 cats but they are not allowed in my room and I will thoroughly lint roll the cat hair off before sending
- I have the right to refuse a sale if I am not ok with your feedback
- I will always consider reasonable offers

This is my set that i got from Bodyline a while back and only ever wore once. Included in it are the dress, headband with bow, removable sleeves, and the little piece that goes over your shoulders with its pin on bow (the bow pins it together), i can also throw in the socks which i wore with it and show some minor wear at the bottom.

Measurements: The waist measures 28inches around but i was 25inches. I wouldn't recommend anyone over a 35inch bust because this has no shirring in it and was a little hard to get on my 35inch bust, but looked good once it was on.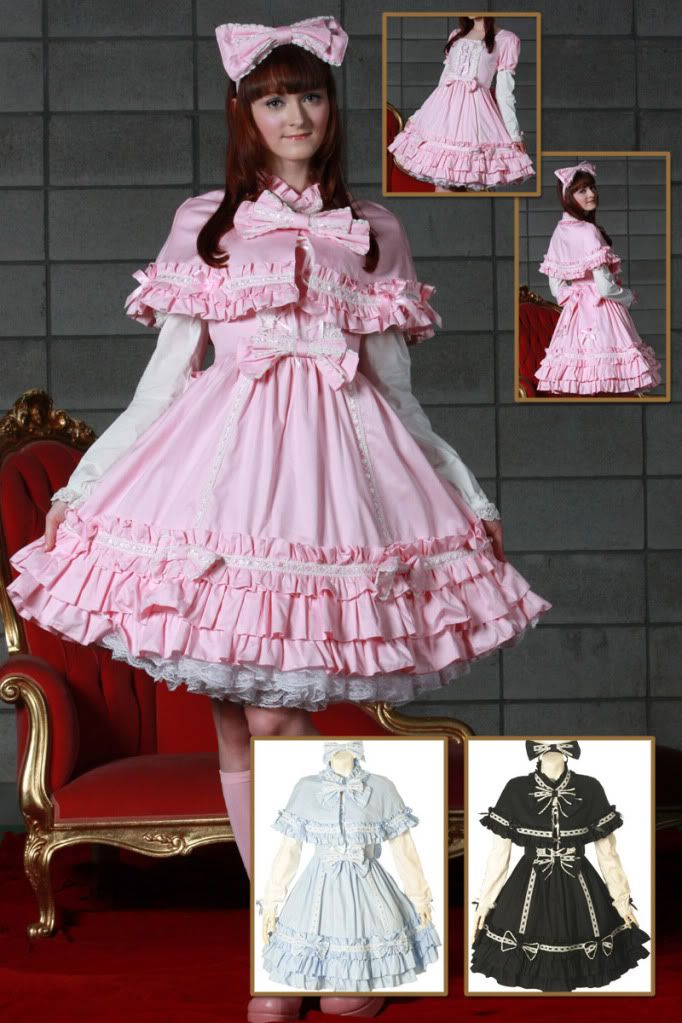 The only noticeable defect is a small black dot on one of the sleeves (i can take a picture if you like) (i also have a picture of it worn and it looks a lot better with a less poofy petticoat than the stock in my opinion).

$50 + shipping + pp fees (or best offer)

I would rather trade it though for a more sweet style dress or skirt (preferably some kind of print, not just plain)

Thank you :]