Notes

- My feedback: community.livejournal.com/eglfeedback/457764.html
- I ship using registered airmail from Singapore.
- I usually go to the post office on Mondays-Fridays at around 1-2 PM (GMT+8).
- Shipping fee for JSK (plus packaging) is approximately USD 15 to European and American countries and USD 10 to Asian countries. Anything lighter than that should be less in shipping fee. I will, of course, refund any difference should the postage be cheaper.
- For Singaporean buyers, I prefer meeting-up and receiving payment in either cash or bank transfer.
- I will not be held responsible for lost packages once the packages leave my hands, but I will try my best to communicate with the post office should anything *knock the wood* happens.
- Paypal fee isn't included in the price -- it's usually 3.9% + USD 0.30.
- Priority to those who can pay first or offer the highest.

Item 1
Innocent World Cream Bolero
Price: USD 95 USD 85
Bought second-hand but in a good condition. No stains I can see. Worn 2-3 times. Features a small ribbon which makes it easier to adjust for bust areas.
Amateur, Flat Measurement:
Max Width (from sleeve to sleeve): 42 cm
Max Arm circumference: 18 cm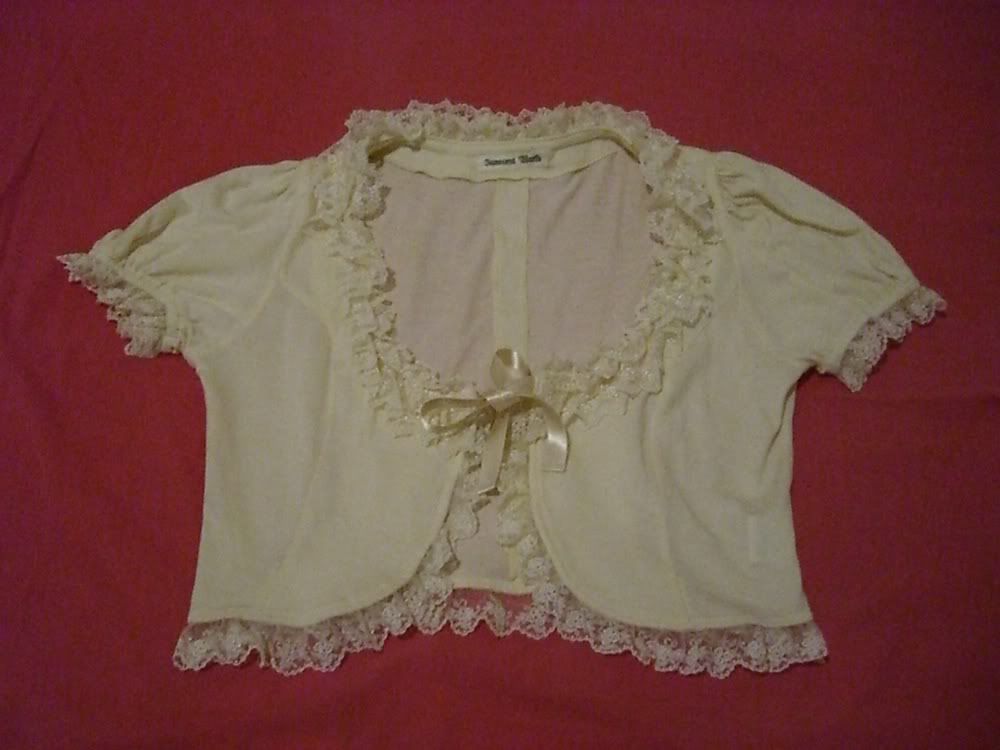 Item 2
AATP Wide Pants
Price: USD 75 USD 70
Got this from AATP Lucky Pack. Too big for me to use... ;_; Only tried on, NWOT.
Amateur, Flat Measurement:
Waist: 40 cm
Length: 103 cm
Cuffs Width: 58 cm






Item 3
Baby LP 2010 JSK+Katyusha
Price: USD 135 USD 110
I'm the first owner and only tried it on. Brand new without tags (they don't give tags for this LP).
Measurement: standard Baby JSK measurement (this one is S-M size, I think).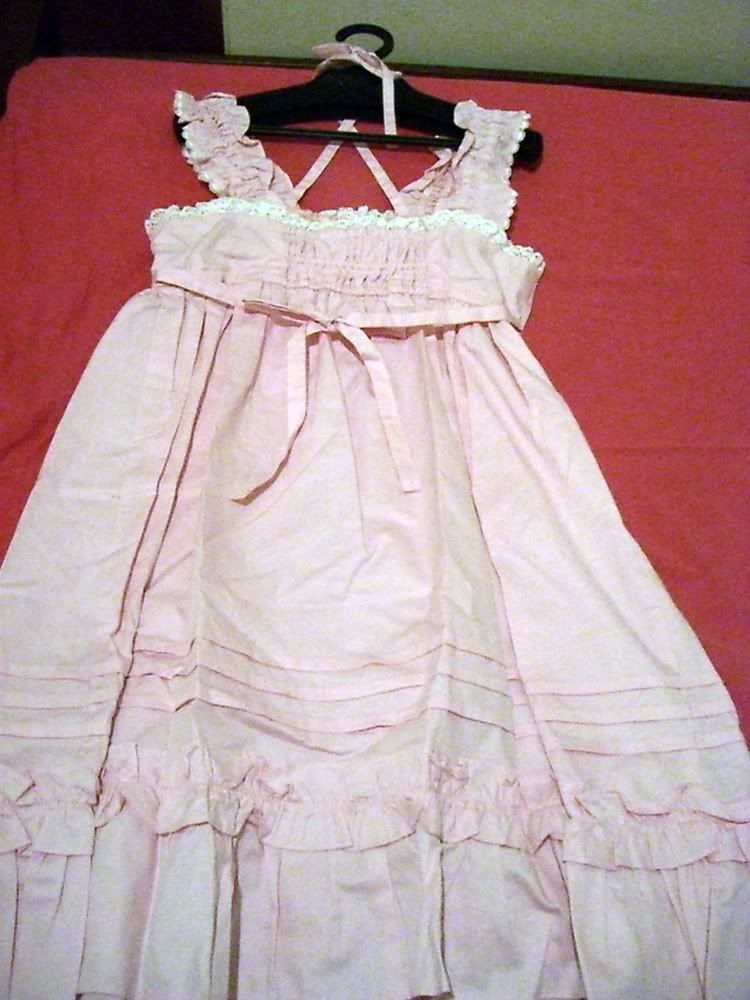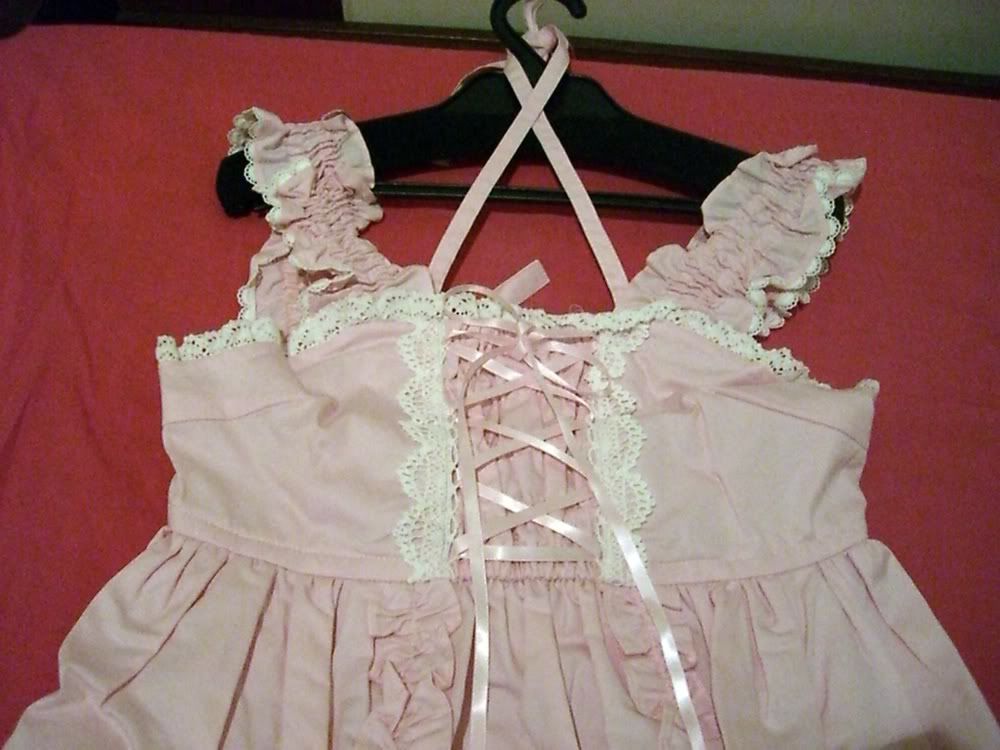 Item 4
Bodyline Blue Musical Notes Bag
Price: USD 15
I'm the first owner. I haven't even taken it out from the wrappings. NWT.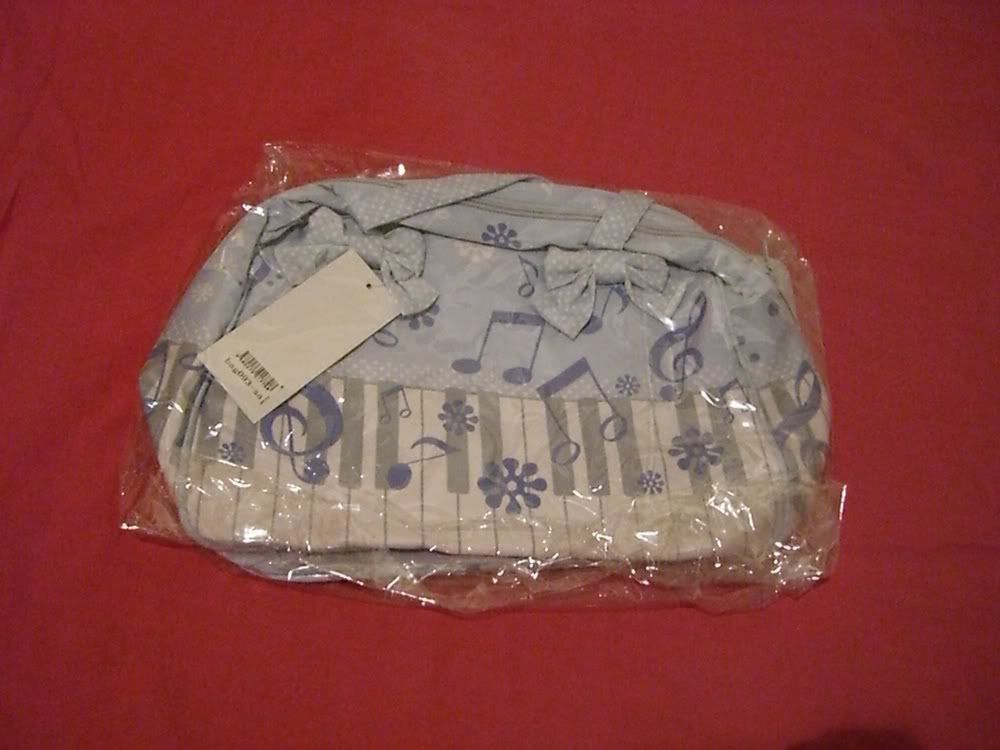 Item 5
Paris no Mado SK + Katyusha
Price: USD 150
I'm the second owner, but again, the condition is still good in my opinion. It has a built-in petticoat of some sort and has brilliant color prints. Am selling this with a matching katyusha.
P.S. Sorry for the bad-quality photos! >.<
Amateur, Flat Measurement:
Max Waist: 29 cm
Length: 58 cm
SOLD!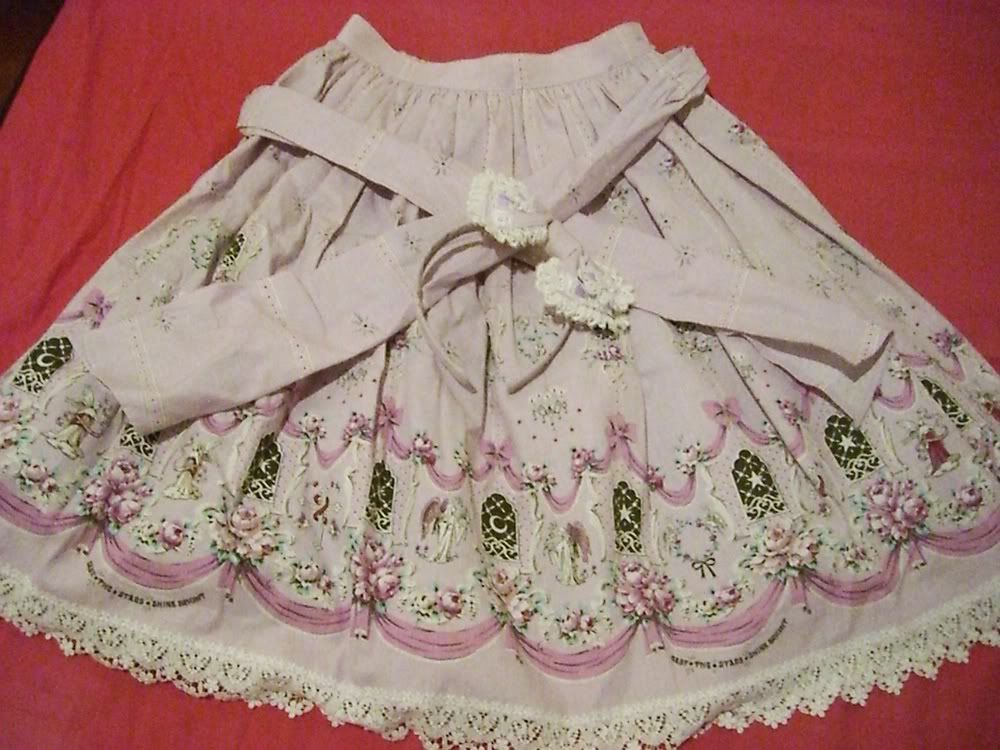 Item 6
Usakumya no Oshare Sweet Time
Price: USD 200 USD 185
I really, REALLY love this JSK... It really saddens me to sell this... >.< The fabric used is my most favorite Baby fabric ever used -- it's very soft and light cotton and feels very high-end. The prints is also gorgeous and quite rare since the ones usually found in auctions are the pinkxpurple colorway. Bought this second-handed but with a superb quality! Only tried on... :-(
Amateur, Flat Measurement:
Bust: 40 cm
Waist: 32 cm
Length: 85 cm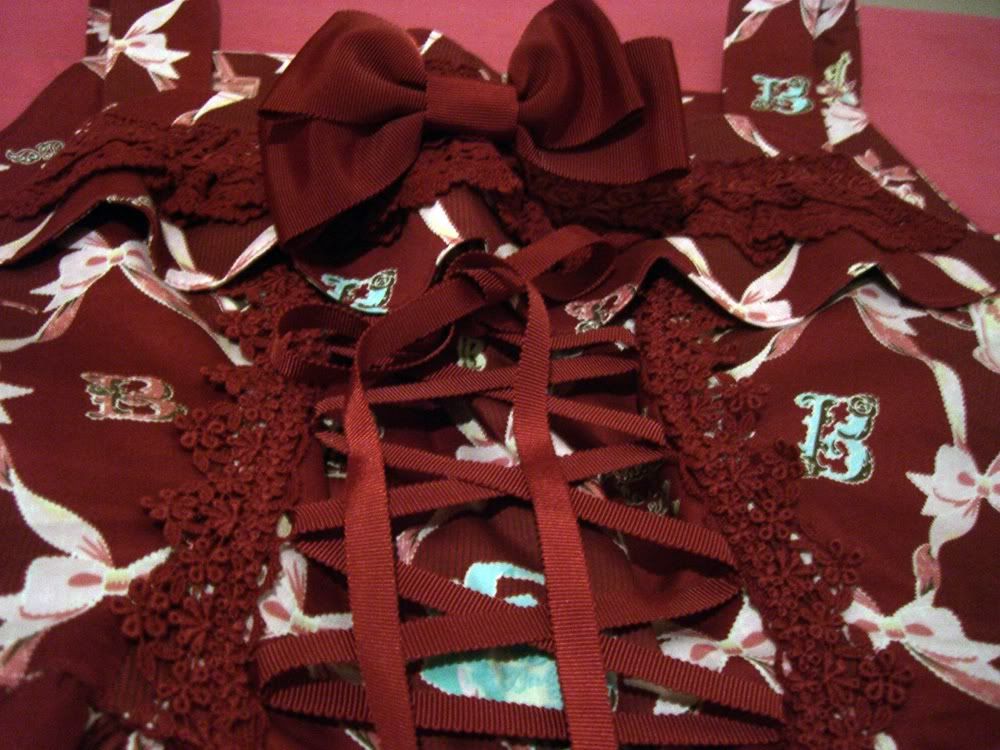 Thank you for looking! Please don't hesitate to ask if anything is unclear! ^o^