-Shipping with USPS.
-Will ship around March 22~27 if insurance and tracking is desired.
or
-Will ship next week, but I will not be not responsible for lost packages because during that week I can only use my university post office which uses USPS but doesn't offer insurance and tracking.
-Paypal Only
-Will ship worldwide.
-I have lots of positive feedback here.
-I do not charge PP fees
-Priority to whoever can pay the full price or highest first.
-Questions or offers, please don't hesitate to ask! : )




Asking Price: $50 + shipping
(I paid more than my asking price for the headbow)

For records sake, the headbow just came in. Here's a proof photo:



Any questions please ask!
I do not have proof photos yet because it is coming in the mail as we speak. I will provide them as soon as the package arrives. It is brand new! The headbow should be here by Friday or Monday at the latest. The reason why I'm trying to sell it before I receive it, is because I need money asap and want a sure sale. I bid on an auction that I can't afford without selling one of my favorite skirts. Also, my Sugary Carnival got lost in the mail, rendering this headbow useless to me. It really matches SC very nicely.

[Photo of Sugary Carnival to compare]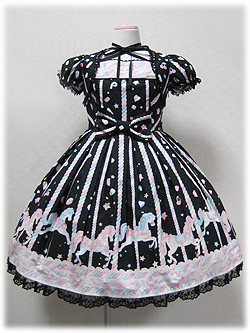 Thank you!