I'm selling swan lake due to being poor. This skirt sold out during reservation, and its truly beautiful. It has dot tulle detail on the hem and a corestted back with 2 detachable bows on the side. I have worn it a grand total of one time in public, and a couple times at home for trying on/outfit coordination purposes. It is in pristine condition.




It can fit up to a waist of 30 inches (Please note that I am no seamstress and my measurements may not be completely accurate). Any other measurements or additional pictures you need, please request them.

I can't seem to find stock photos of the original high waisted skirt so below are pictures of the high waisted skirt in another color, and a black version of swan lake so you can see the pattern details.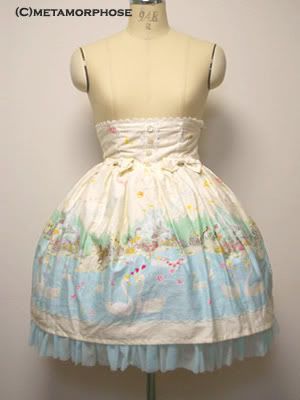 NOT THE COLOR I AM SELLING, I AM SELLING THE BLACK. THIS IS JUST TO SHOW YOU THE DETAILS OF THE SKIRT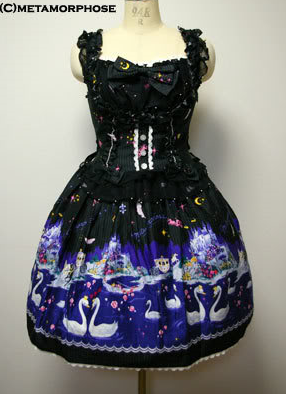 I AM SELLING THE HIGH WAISTED SKIRT IN THIS COLOR


Here is proof that I own the item. (lol ignore Linebeck)

I am selling this skirt for $120 excluding shipping.

My Rules
1. First come first served with a paypal address with exception to #4.
2. No holds for more than 24 hours.
3. I take paypal only. Please tell me whether you using credit card or your bank account to fund this purchase.
4. I ship worldwide although domestic is preferred. If two people show interest (and paypal addresses) within 30 mins of each other, and one is domestic, I will take that person first. Any further away than 30 mins though, international wins. Of course this is just if two people show interest at around the same time.

My feedback can be found under this username on the loligothdbs, and under furuzowa_rei as my ebay account.

Shipping
1. Tell me your zipcode and/or country, and I can quote you a shipping price.
2. All shipping will include insurance and delivery confirmation. This is for my own (and your!) protection.
3. All items will be shipped from Philadelphia, Pennsylvania.