Hi everyone! My name is Monica and I'm from Texas, US.

Please read my descriptive information before buying.
I have dogs but I store my goods away from them.

SERIOUS BUYERS ONLY PLEASE!

You can find my feedback on
http://www.loligothdbs.com/vanillacupcake8 (+17)
vanillacupcake8.livejournal.com/1556.html (+11)
eBay world (+66).
All positive!

Prices are in USD, shipping and tracking not included.
International Welcome please comment for inquiry.
--Will Ship within 2-3 business days

--I prefer to be paid through PayPal
--I can do installments/layaways
--No trades please
--Invoice MUST be paid within 3 days unless notified
--Make me an offer whether it be high or low, but I will go with the best high offer.
--Please provide feedback too


1. Short Brown Bob Wig $30
bought this wig by impulse, didn't need it. I would like to find it a home BNWT (only tried on)
Bangs are long so you can play with this wig to tease, trim, or style or used as a base to wear with your falls!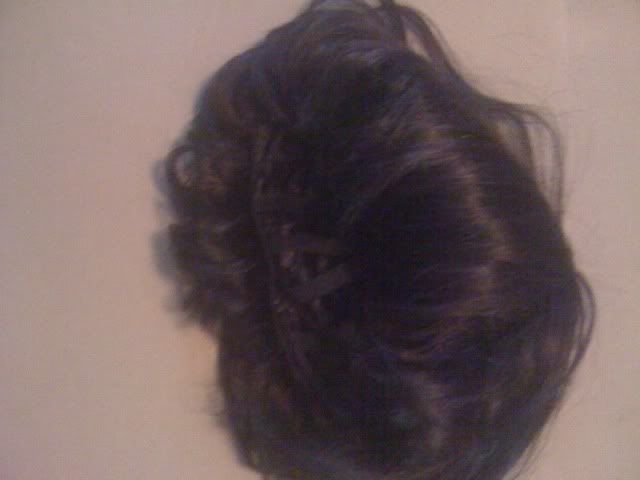 how it looks worn (mind my ugly pic LOL x_X)



2. Long Black Wig with Bangs $35
Worn a twice, but always try to maintain the wig. Still great condition!

3. Hello Kitty Bag BNWT $18

ON HOLD
4. Handmade TOP HAT by Ladedas $30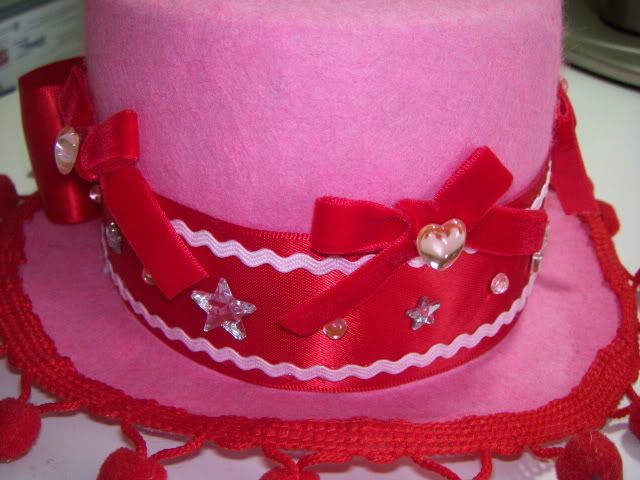 hat worn



5. Juicy Couture Glasses case with cleaning cloth $20
*glasses are not included*


case closed
tiny pen mark on back of case



6. Waist cinch lacey shorts. $25
Brand New w/o tag. Never worn, because measurements are small for me. Great to wear underneath your lovely lolita!
Size MEDIUM ~ WAIST: 64-74cm; HIP: 87-100cm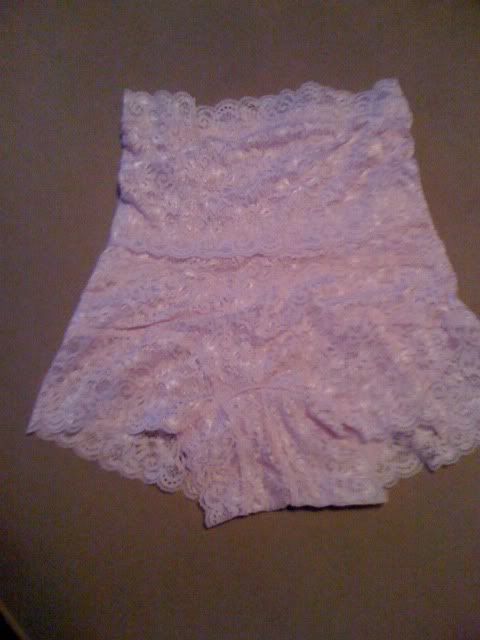 7. Angelic Pretty Fruit Parlor Apron Skirt MINT colorway. $200 (paid more on this skirt but lowered it)
In Good condition. I bought this from a previous owner. little did I know there were stains on the front T_T. I only tried on and find it doesnt fit well. I think it will be max 29" waist (im waist 31")
Apron, Waist Ties, Bows are detachable. Comes with Heart Pin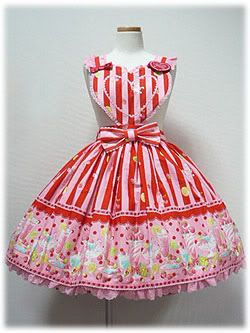 PROOF OF OWNERSHIP
Stain 1
Stain 2
Marks from Big Bow on waist band (I do not know if this was common/normal)



8. Miracle Candy Black OP Looking for $400 (I paid $480 ;_;) still have tag with swatch but not attached, condition like new
Chest: 34-35"
Waist: 29"
Cuffs: 11-12"
Includes waist ties to bring in the waist.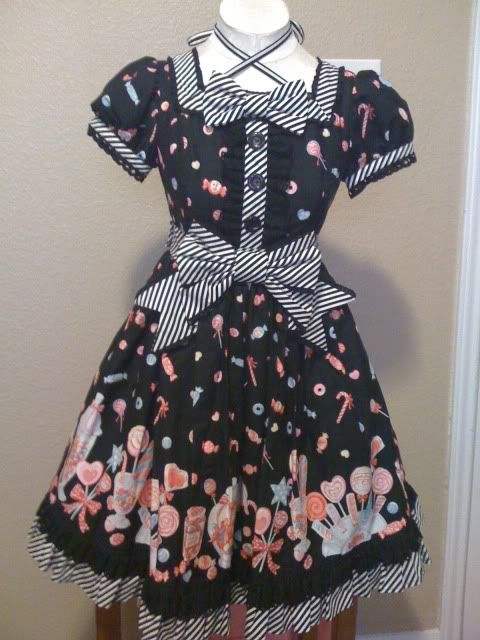 I SELL FABRIC!
Thank you for looking!