Hi!

*I'm want to buy a purple, red, orange, or maybe even brown wig, preferably shoulder to mid-back in length, and preferably with bangs (although I'll look at wigs without bangs) I'm not sure whether I want a straight or curly/wavy one, so show me everything!

*I'm looking to sell this long blonde wig

*I'll consider trades for any of the colors listed above

*feedback here and at the DBS

~

It's been worn 2-3 times (I wore a wig cap each time, so there's no head germs!), and is in good (not perfect!) condition. I'm not sure how much to sell it for, I suppose half of what I paid is fair. I'm asking $25 within US, $30 everywhere else OBO.




Photo of the slight damage! This is of the inside of the back of the wig. It became horrible tangled one time after I wore it, but I managed to get all of the tangles out by using wig conditioner on it. But it still feels coarse (I think that's the correct word), not perfectly smooth, but this isn't noticeable when worn because it is in the inside of the back (the part that touched your back, not what people will be looking at)




Photos worn: The bangs are rather long-ish, which is why I have them swept to the side.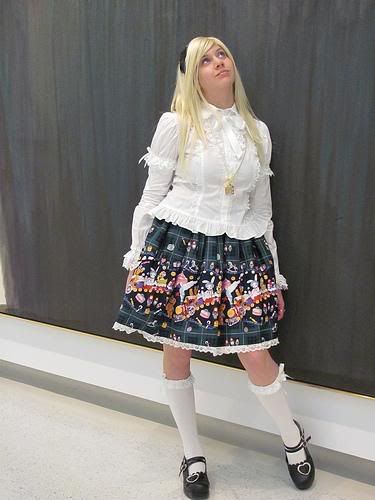 Thanks for looking!