Hi, I've been looking for this print for months but really took to much time deciding which JSK version I prefered and in which color. Now that I've made my choice, it's been deleted from Baby's webshop T_T Please if you want to sell yours, I'd be ready to offer a good price for it.
I have this JSK from Angelic Pretty :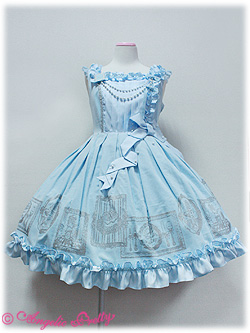 that is brand new with tag and was sold out at its release. If you're interested in buying it, I sell it at the price I bought it, 220€.

and I'm looking for this JSK, only in the Madeleine version and in red as in the picture :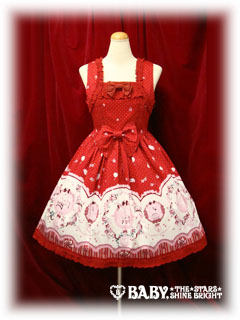 So the AP JSK already worths more than the Oiseau Bleu one and depending on the condition of yours, we'll decide on the amount of money to add. I live in France, can pay with non cc paypal and have positive feedback on loligoth dbs. Thank you very much for reading !