*feedback: (+ 7)
*I only accept paypal;
*I don't make holds;
*I don't want trades;
*I will ship the item exactly the day after you pay it.
* Prices are in Euros and include shipping between Europe and paypal fees. If you are from outside Europe, just ask for shipping and I will add it to the price

I decide to sell the first brand dress I bought about a year ago. Its a classic dress from Baby The Stars Shine Bright. I bought the dress at tokyoalice-shop and it's in perfect condition. I only use it one time (at the summer loliday, last year) and it's been in my closet since then. I love it too much but since I don't use it I decide to sell it. I hope he could find a good home.

Details:
bust:~84cm
high-waist:~66cm
length:~80cm

Price: 135€

My Picture: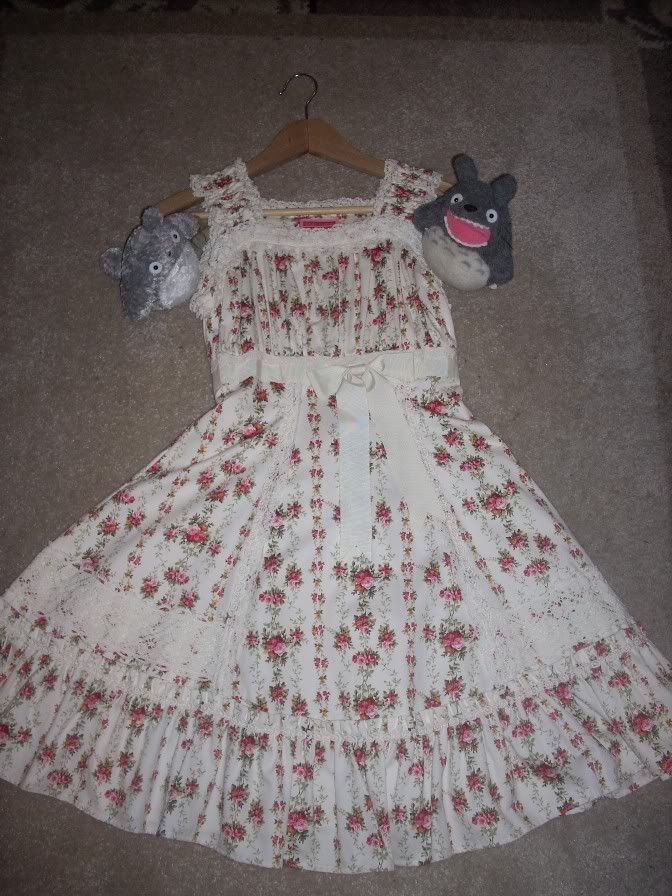 Stock Picture 1
Stock Picture 2
Also a picture of me wearing it

Also I would like to sell this headdress from metamorphose:

Price: 25€

My Picture:



Feel free to ask anything :)

And that's all. Sorry for my bad english.